12 Days of Christmas
Everything you need for stress-free holiday decorating!
The 12 Days of Christmas is all about getting you prepped and ready for the holiday season so decorating is as stress-free as possible.
I'll walk you through the different Christmas decor styles so you can create a cohesive design for your home. You'll get tips & tricks, tours, and DIYs. And I'll have a gift for you each day!
It all starts mid-November, so sign up now!
12 Days of Christmas 2019 has wrapped! Here you can find the DIYs, tips & tricks, guides and more that were shared during the 12 Days of Christmas. When 12 Days of Christmas 2020 sign up opens it will be announced on social media and the website! Until then, you can join the Monthly on the homepage!
12 Days of Christmas 2019!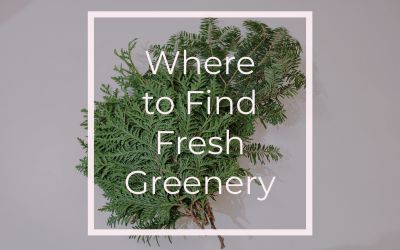 Do you want to add real greenery accents to your holiday decor this year? Then today's guide is just for you! I've tracked down some of the best places to find real greenery for all your decor needs! Whether you want a more affordable option, something pre-made or...