If you want to decorate your space with elements that are also useful this holiday season, this guide is for YOU! I'm showing you several different options for Christmas decor that pulls double duty as both a beautiful decor piece and something you can use throughout the season! Sometimes Christmas decor starts to seem like clutter because, if you're anything like me, you tend to add a lot more during the holidays. But these things will decorate your space while also helping you in some way, so I'd say that's a pretty good excuse to continue decorating!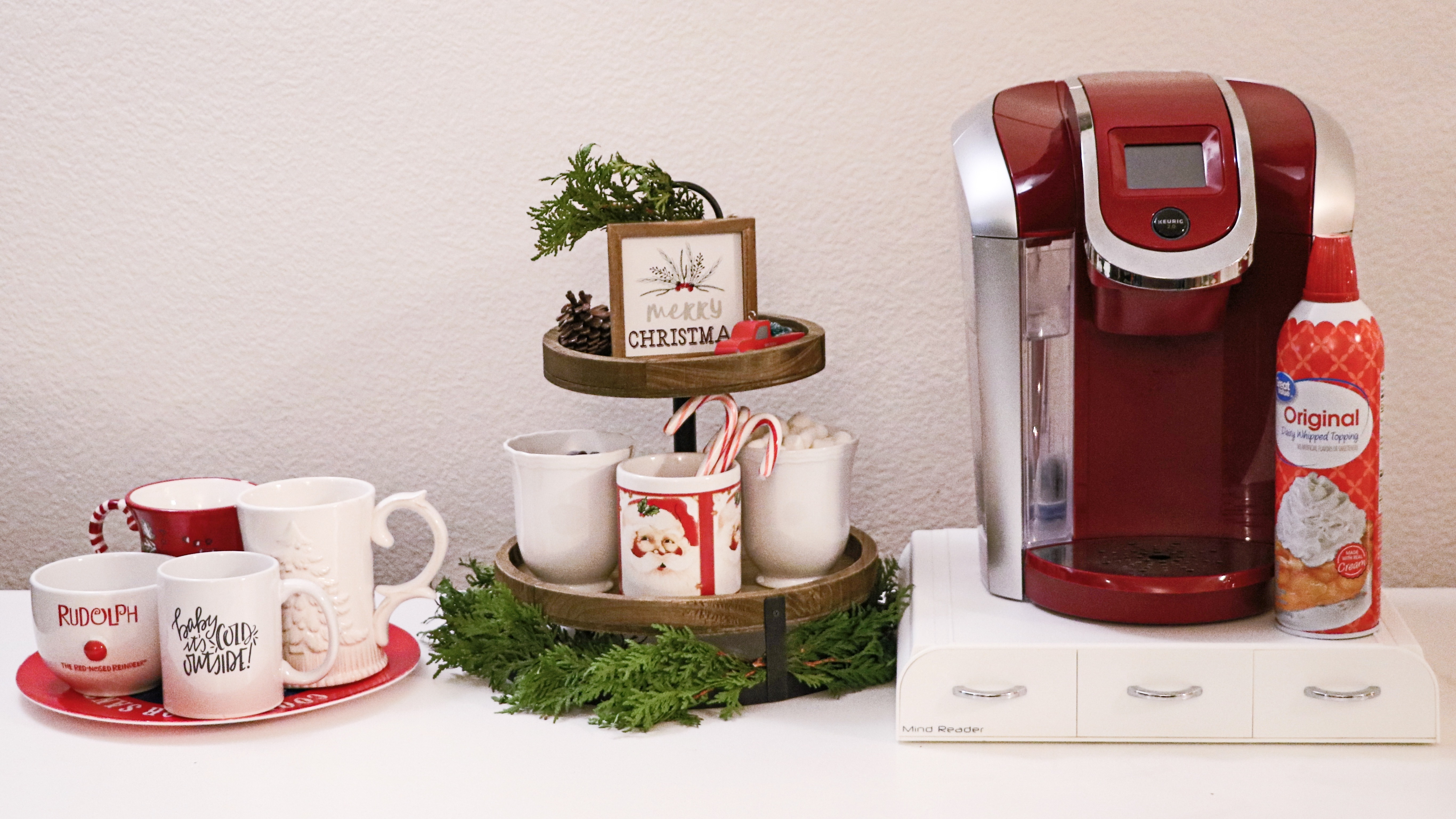 This is one of my favorites because I absolutely love having hot cocoa or a nice Christmas tea during the holidays! You can check out my DIY for a hot cocoa bar here to get a look like mine.
Y'all probably know by now that advent calendars are one of my favorite things about Christmas! I've included them quite a bit! These two calendars are both decorative and useful though. This rustic calendar is a beautiful piece for your wall and it really wouldn't matter if you put anything in it! It will add a touch of Christmas to any space whether you use it as an advent calendar or not. This garland advent calendar would be so fun if you have kids! It gives them a little gift to open each day that can be special to them instead of the same chocolate everyday that you might get in a store bought calendar.
I love getting Christmas cards, but I hate just leaving them in a stack! Especially when so many people work so hard putting together beautiful cards each year. I want to enjoy them all season instead of just opening each one and then putting them aside. I love this wooden style card garland because it fits with our other decor perfectly. This white garland would also look great! This card garland with light up clips adds another touch of Christmas lights, which I love! You can never have too many Christmas lights. 🙂
Another great way to display your Christmas cards! Unlike the garland, this isn't something you could keep up year round. But this does look a little more like Christmas decor instead of a decor piece you just added Christmas things to. This card wreath is a great option if you'd like a wreath, but you don't have a ton of room so you want something that will pull double duty. If you already have a wreath and you don't want another decor piece that looks the same, this tree display is a great option. And if you aren't fond of these obvious Christmas looks, this Christmas card display is another favorite of mine!
People don't usually think of throw blankets as Christmas decor, but a blanket draped across your couch can easily add some extra holiday spirit to your living space! This is also something that is more than just a decor piece because on those cold December evenings, you can cozy up with the blanket and turn on a Christmas movie. It's the perfect useful Christmas decor! If you're in a colder climate area, this sherpa throw is perfect. If the weather doesn't get quite as cold in your neck of the woods (I feel you!) this classic throw is light, but still cozy!
Another useful way to decorate your living space! A lot of times the throw pillows that are used during the rest of the year don't really match Christmas decor. Adding some Christmas pillow covers will cozy up the space and take care of those clashing pillows! You also don't have to worry about packing away the pillows and replacing them with Christmas ones because you can just cover them. These white covers are great if your decor is more neutral. I love these buffalo check covers for the farmhouse style.
The kitchen is a room that doesn't always get decor because most things there need to be useful! The good news is you don't have to add anything to decorate your kitchen. Just switch out some items for Christmas themed things and you'll have everything you need, but with a touch of Christmas! These tea towels have a monogram option, which I love. These have buffalo check along with two other colors, but there's also several other options. I love the "candy cane wishes and mistletoe kisses" on this towel, but there's also more options. Another great way to add some holiday spirit is by switching out your utensil holder for this red ceramic holder!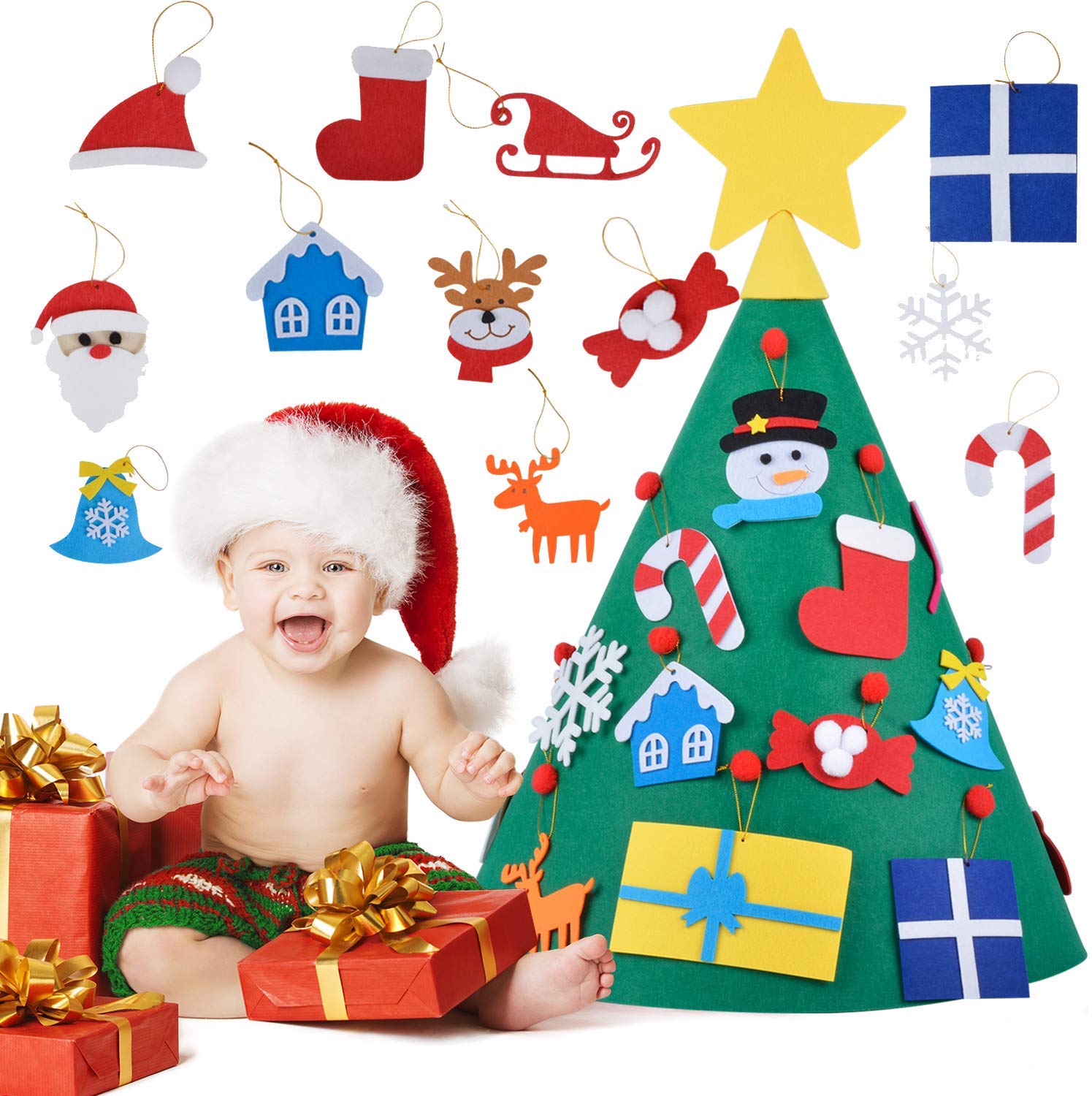 If you have young kids, you probably have trouble keeping them away from the tree! I know this has been an issue for me at times. But I've found giving my little one a tree of her own tends to steer her away from our decor. This also adds a bit of Christmas spirit to her room without the element of danger a lot of Christmas decor would bring if we put it in her reach. 
If you've been searching for useful Christmas decor, I hope this helped! As always, if you try out any of these options don't forget to post on Instagram and tag me @sugardesignco because I love seeing the beautiful decor y'all create!
-Ciera
Disclosure: This post may contain affiliate links that earn me a small commission, at no additional cost to you. I only recommend products I personally use and love, or think my readers will find useful.