Sometimes you have to skip out on the real tree (pets, decorating early, etc) but that doesn't mean you have to miss out on adding that beautiful element to your home this holiday season! As someone who always skips the real tree, I've got some simple ways to add fresh greenery to your Christmas decor so you can enjoy the look (and smell!) of real greenery this season. And bonus: all of these are out of reach of pets and kids, so you don't have to worry!
*Before you do any decorating, you should always prep your fresh greenery so it lasts as long as possible. Check out my list of everything you can do to make greenery last here.
1. Add to Existing Garland
One of the easiest things you can do is add fresh greenery to artificial garland. Not only does it fill out the garland, but it's more affordable than buying a realistic looking artificial garland. I use this lambs ear garland year round and just add in Christmas accents for the holidays. I could just add holly berries and pine cones, but mixing the fresh cedar with the lambs ear makes it look more festive. The key to making this work is tucking in the branches so it looks like the fresh greenery is part of the garland.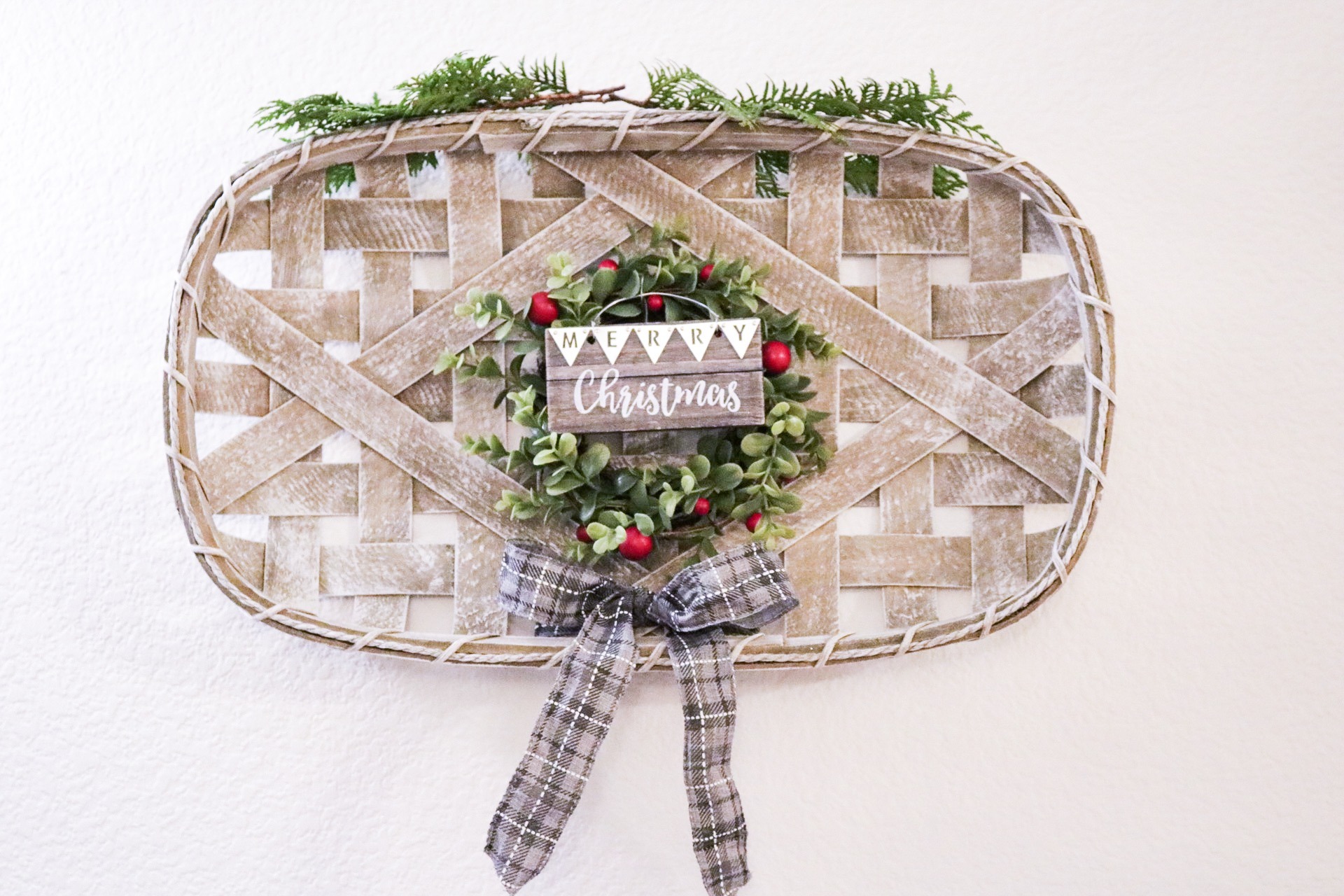 2. Add to Store Bought Christmas Decor
Adding greenery to Christmas decor is a great way to make it appear more festive. Sometimes store bought decorations seem to be missing something and adding some fresh balsam fir or cedar is a great way to add that extra touch. I added layered balsam fir and cedar inside one of my tobacco baskets and draped cedar across the top of another.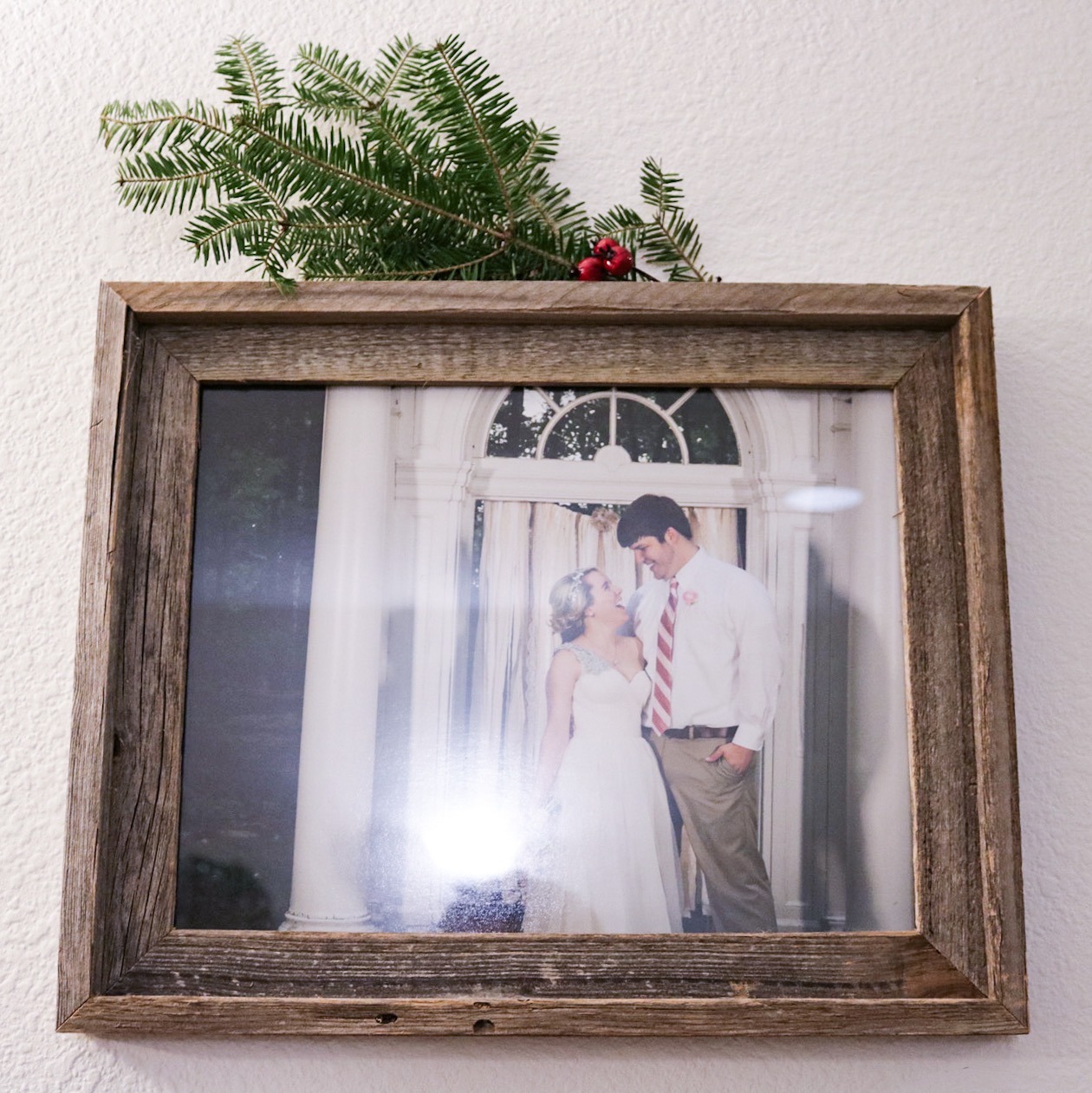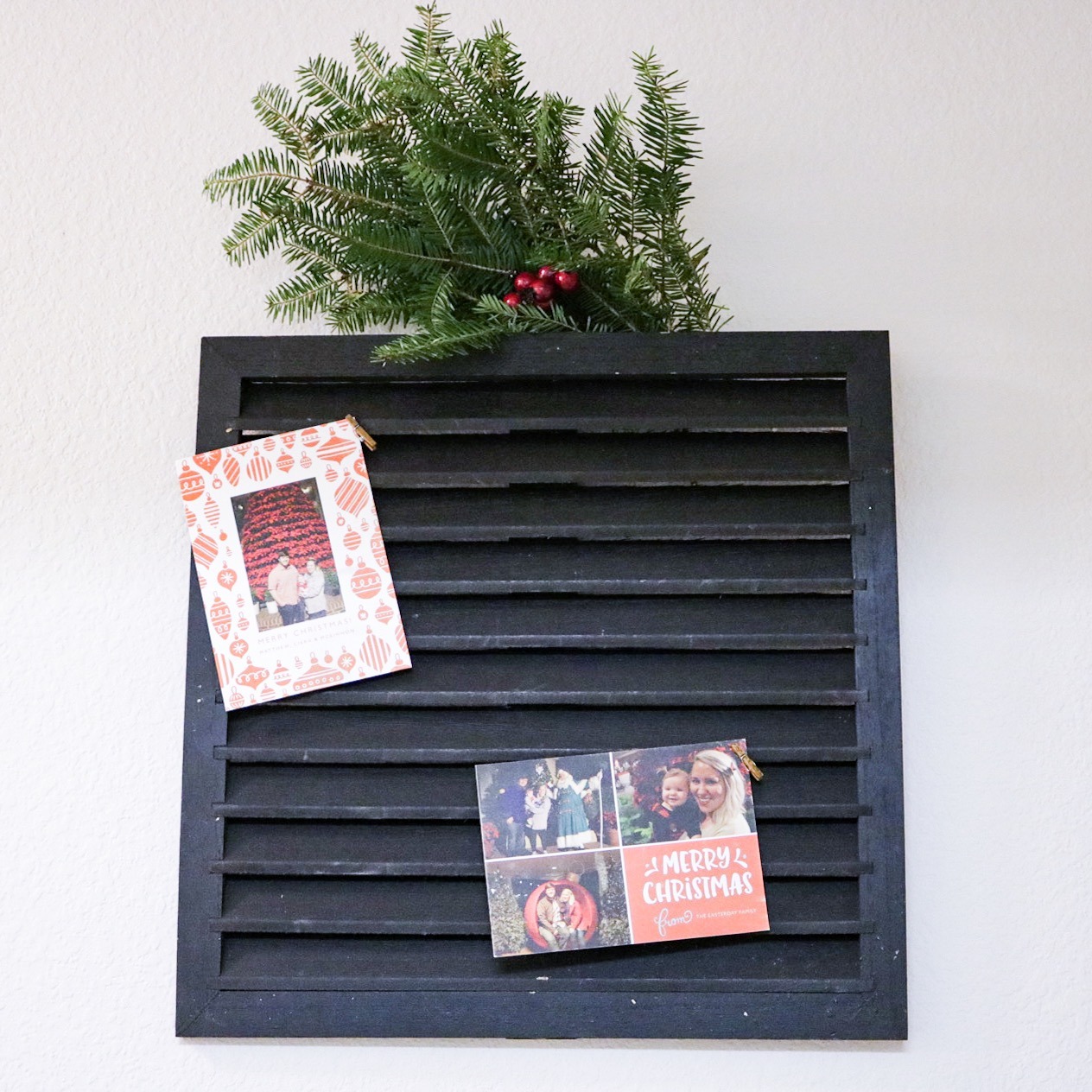 So much decor is all over my house during the holidays that the walls with picture frames look kind of empty. Adding fresh greenery to picture frames is a great way to dress them up a bit for Christmas! I also stuck a few holly berries from a pick in there because I only used balsam fir branches on these and it looked a little unbalanced. 
I love making my tablescape festive for the holidays and adding in a bit of fresh greenery to the centerpiece is the perfect way! If you want to know how I put this one together, check out the DIY here.
Hot cocoa bars are so fun to decorate for the holidays! Throwing some fresh greenery in there will make it feel even more cozy and Christmassy on those nights when you go to grab a hot cocoa or tea. For everything you need to make a cocoa bar like the one above, check out my DIY here.
Are you ready to add some fresh greenery throughout your home?! I know I am! If you're new to this and aren't sure where to find fresh greenery, be sure to check out my guide to buying fresh greenery.
Don't forget to post photos of your fresh greenery on Instagram and tag me @sugardesignco because I love seeing the beautiful decor y'all create!
-Ciera