Today there seems to be endless options for Christmas trees and if you don't have time to really do your research, it can all seem a bit daunting. So I did the research for you! With my research and personal experience with several different trees, I've been able to put together this list of pros and cons for different types of trees to help you choose the perfect one for you.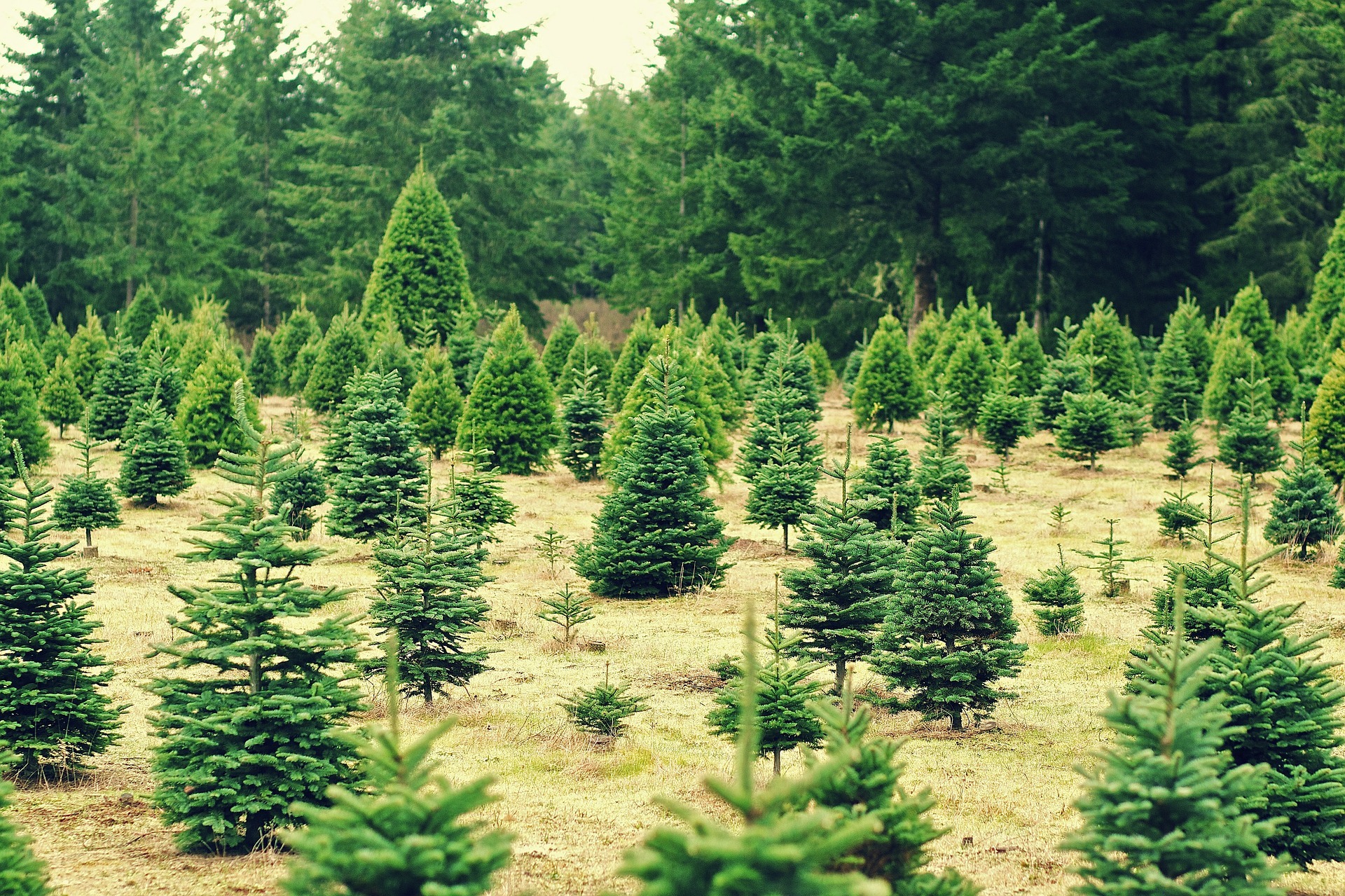 Pros:
-Smells amazing!
-Going to pick out a tree is such a fun experience.
-You can get a different size or style each year.
-You can use the tree for kindling in an outdoor fire pit after the holidays.
-A real tree will cost much less than an artificial tree.
Cons:
-Some real trees shed, which isn't great for the appearance or your home!
-If you have pets, real trees are toxic for them. Pine needles can even damage internal organs.
-They require more care. Watering, anti-dessicant spray, etc.
-You might have to leave out heavier ornaments because the branches can't always hold them.
-If you like to put up Christmas decor early, you'll have to wait until late November/early December to put up the tree.
-You also never know just how long your tree will last.
-It might cost less, but you will still have to buy a new one each year.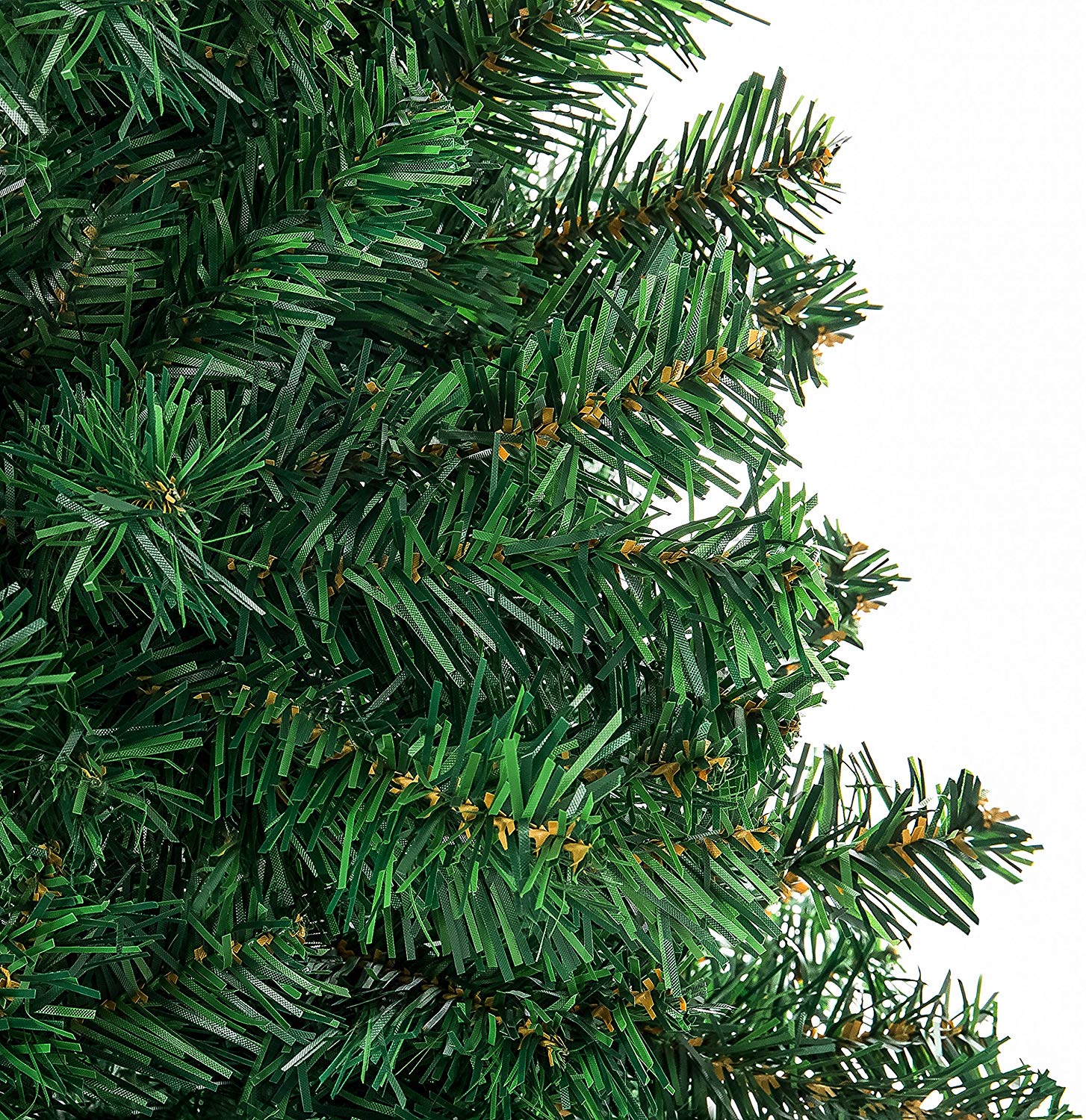 2. Artificial Tree – PVC Branches
Pros:
-Like any artificial tree, this doesn't require any extra care.
-You'll be able to use it year after year.
-It will hold heavy ornaments.
-This is one of the most affordable artificial tree options.
Cons:
-PVC branches tend to shed, which causes mess.
-Because they shed, they won't last as many years.
-If your pets chew these branches and swallow pieces, it will make them sick.
-These definitely don't look as realistic as some other artificial trees. (or real trees, of course)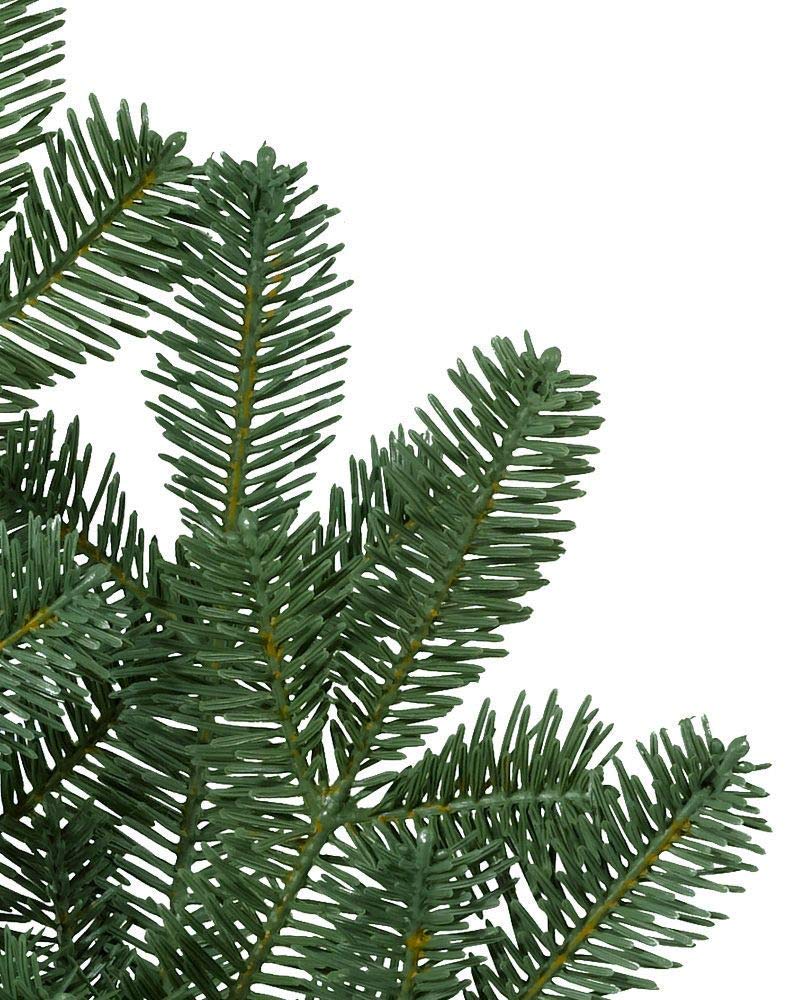 3. Artificial Tree – Molded Branches
Pros:
-This is often called "Feel Real" because it definitely looks real!
-If you want a real tree, but can't get one for whatever reason, this is a great option.
-This will last way longer than a PVC branch tree because it doesn't shed.
-These branches tend to be the strongest.
-If your pets chew on the branches, they won't get damaged and your pet won't get sick.
Cons:
-It may look like a real tree, but it doesn't smell like one. (Scentsicles can solve that problem though!)
-They are definitely the most expensive artificial trees you will find.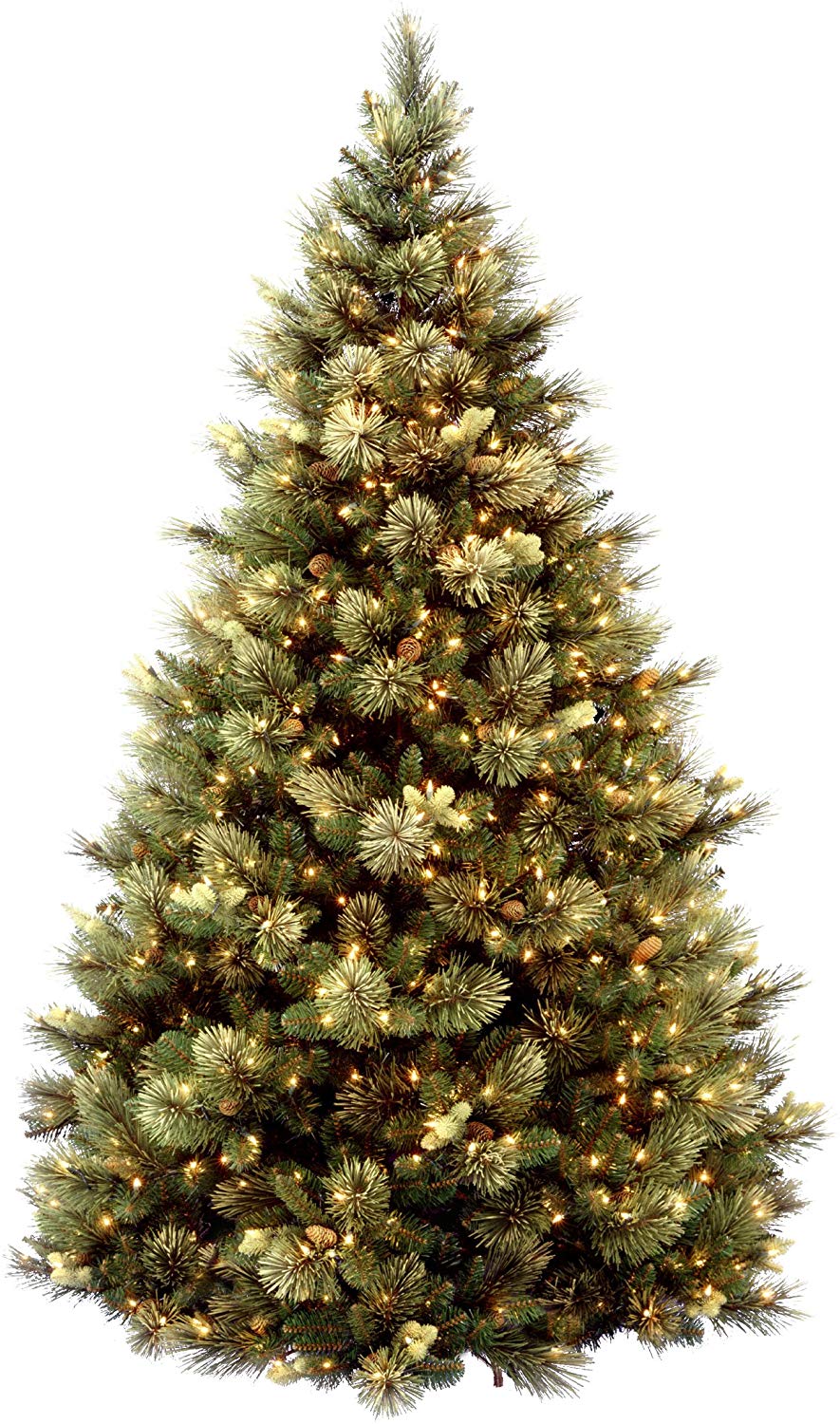 Pros:
-You don't have to buy lights! That's one very expensive thing you can check off your list.
-You won't have to spend forever stringing lights on your tree. I think we all hate doing that!
-If your tree is brand new and the lights aren't all working, most brands will replace it.
Cons:
-Pre-lit trees will always be more expensive since you're paying for a tree and lights.
-Once the lights burn out, the only thing you can do is take them off and start using your own.
-It's usually pretty difficult to get the lights off of a pre-lit tree!
-Some pre-lit trees don't have the lights strung on well, so you end up having to untangle lights while trying to put your tree together.
-If you're unhappy with the amount of lights on the tree, you'll still have to buy lights.
Pros:
-They're more affordable than pre-lit trees because the price of lights isn't included.
-You can change your lights each year (multi colored, warm white, lots of lights, only a little, etc) instead of having a set strand of lights.
-If the lights go out, they're easy to remove and put on another strand.
Cons:
-You have to invest in lights instead of buying a package deal.
-You'll need to spend the extra time stringing lights on the tree, which could take awhile depending on how many lights you prefer.
-You'll need to store those lights away after the holidays to keep them from getting tangled.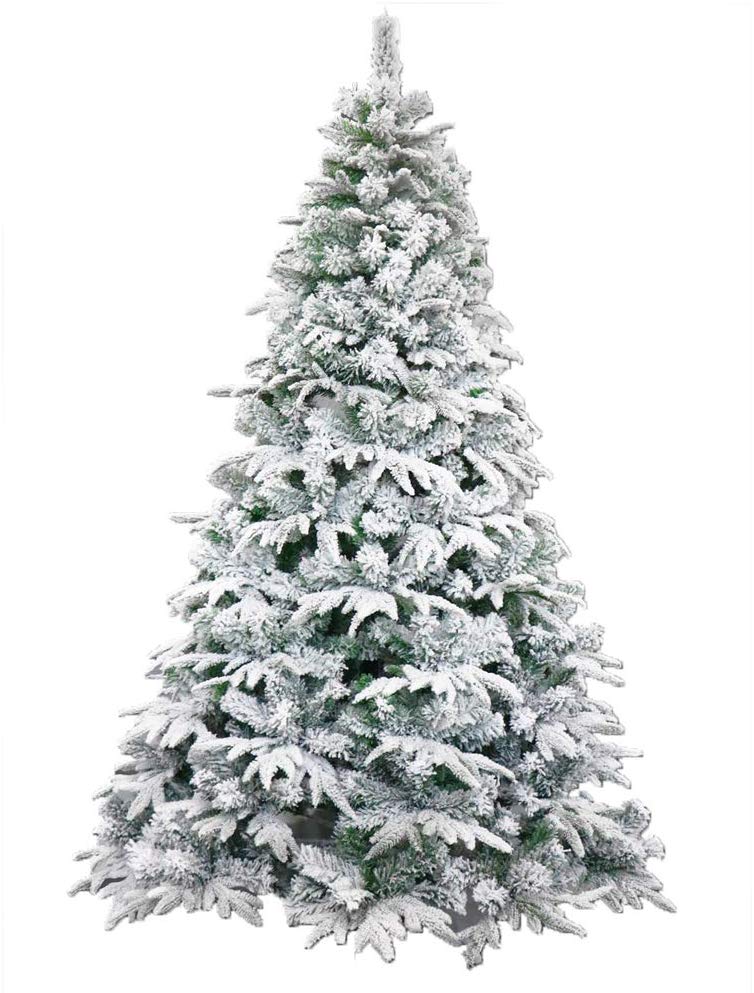 Pros:
-This is another type of tree that tends to look more realistic when it's done right.
-If you're in an area that doesn't see much snow, this is a great way to bring a bit of "white Christmas" to your celebration.
-You don't need to decorate this type of tree as much. Just a little bit and then let the tree be the main event.
Cons:
-Some flocked trees aren't done very well and end up flaking off. 
-Flocked trees are another more expensive tree because you're paying for some extra additions.
-Some flocking formulas are toxic to pets. Be sure to check labels and do your research. It's best to avoid a flocked tree if you're unsure.
-There's no guarantee the flocking will look as beautiful when you unbox the tree a year later, so you might not get many years out of it.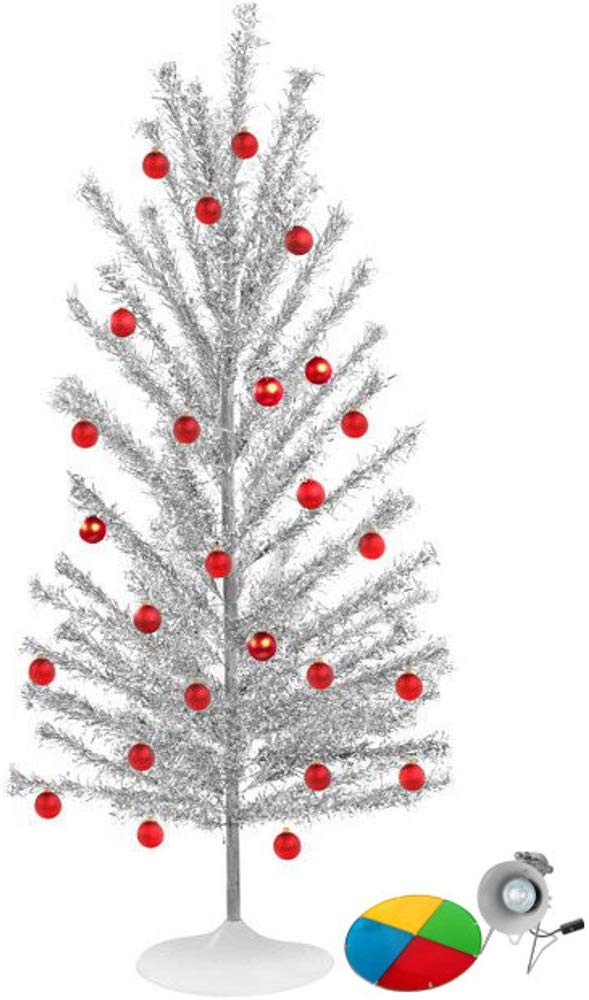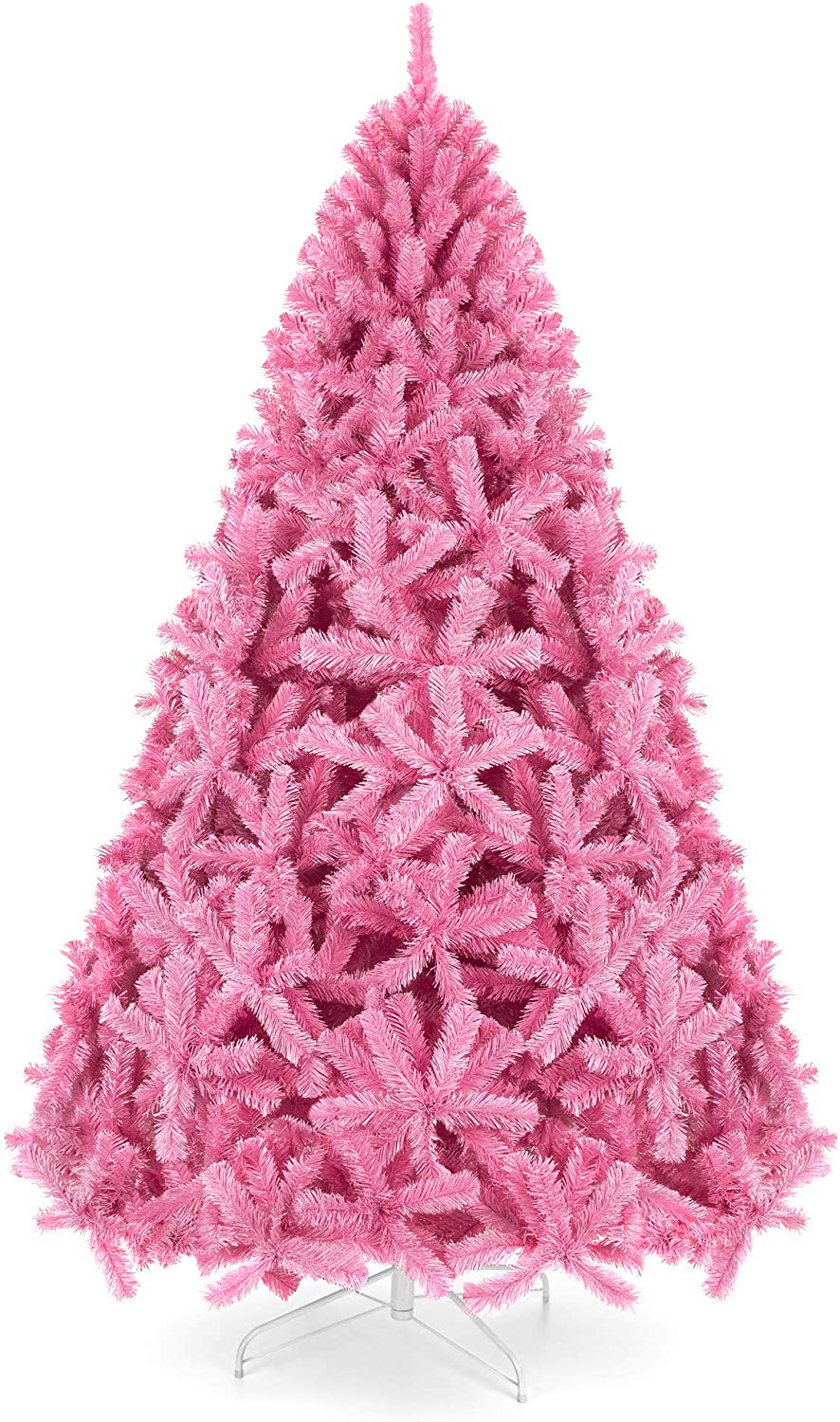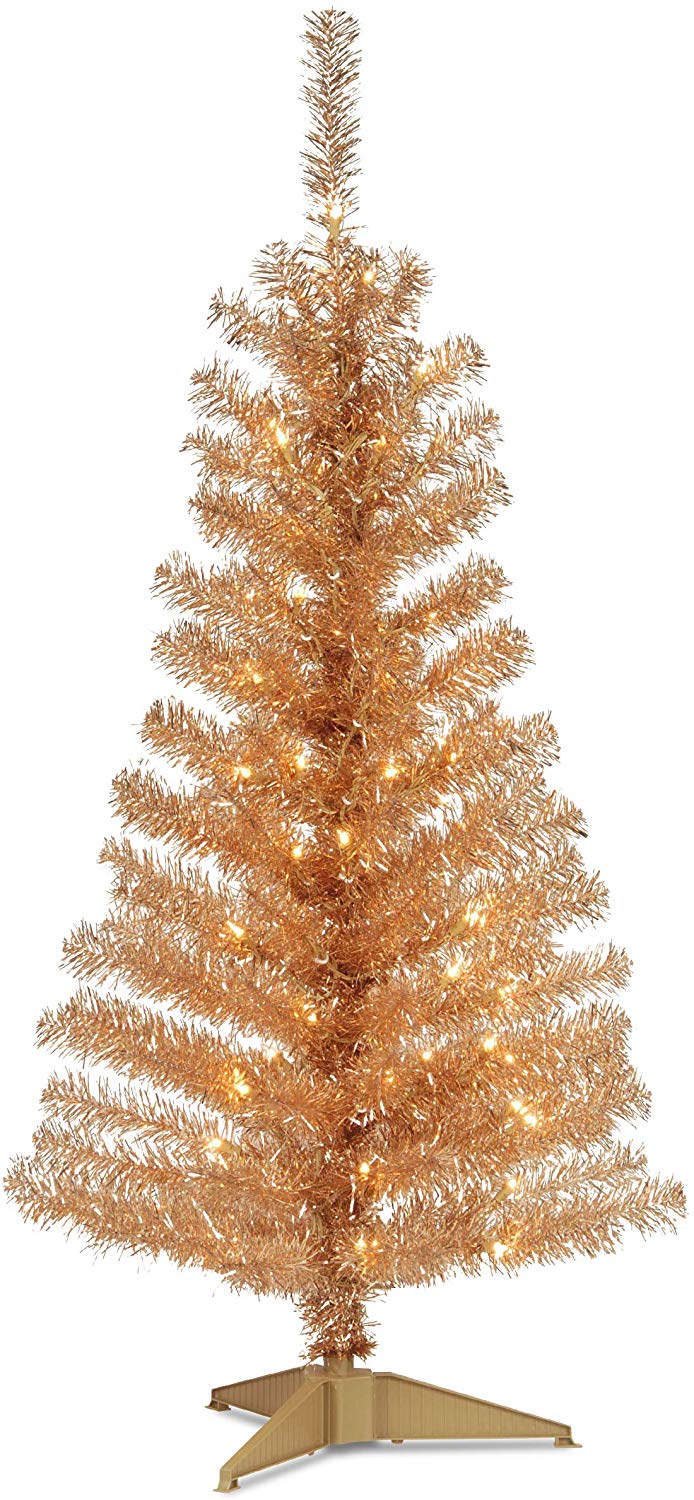 Pros:
-A silver/aluminum tree is perfect for Mid Century Modern decor.
-A pink tree is great for a little girl's room, play room, or even a home with more feminine decor.
-A rose gold tree is very popular these days because so many people love the mixed metals look.
-A white tree looks amazing with glam style decor and it can be a more affordable alternative to a flocked tree.
Cons:
-A colored tree won't stand the test of time. It doesn't fit into several different styles of decor.
-A lot of colored trees are expensive, but cheaply made. The materials aren't as sturdy as realistic looking artificial trees.
-A rose gold or silver tree is made from tinsel/aluminum, which can be dangerous if swallowed by pets.
There are the seven main Christmas tree choices with my pros and cons. Here's my tree and all the reasons I chose this particular one!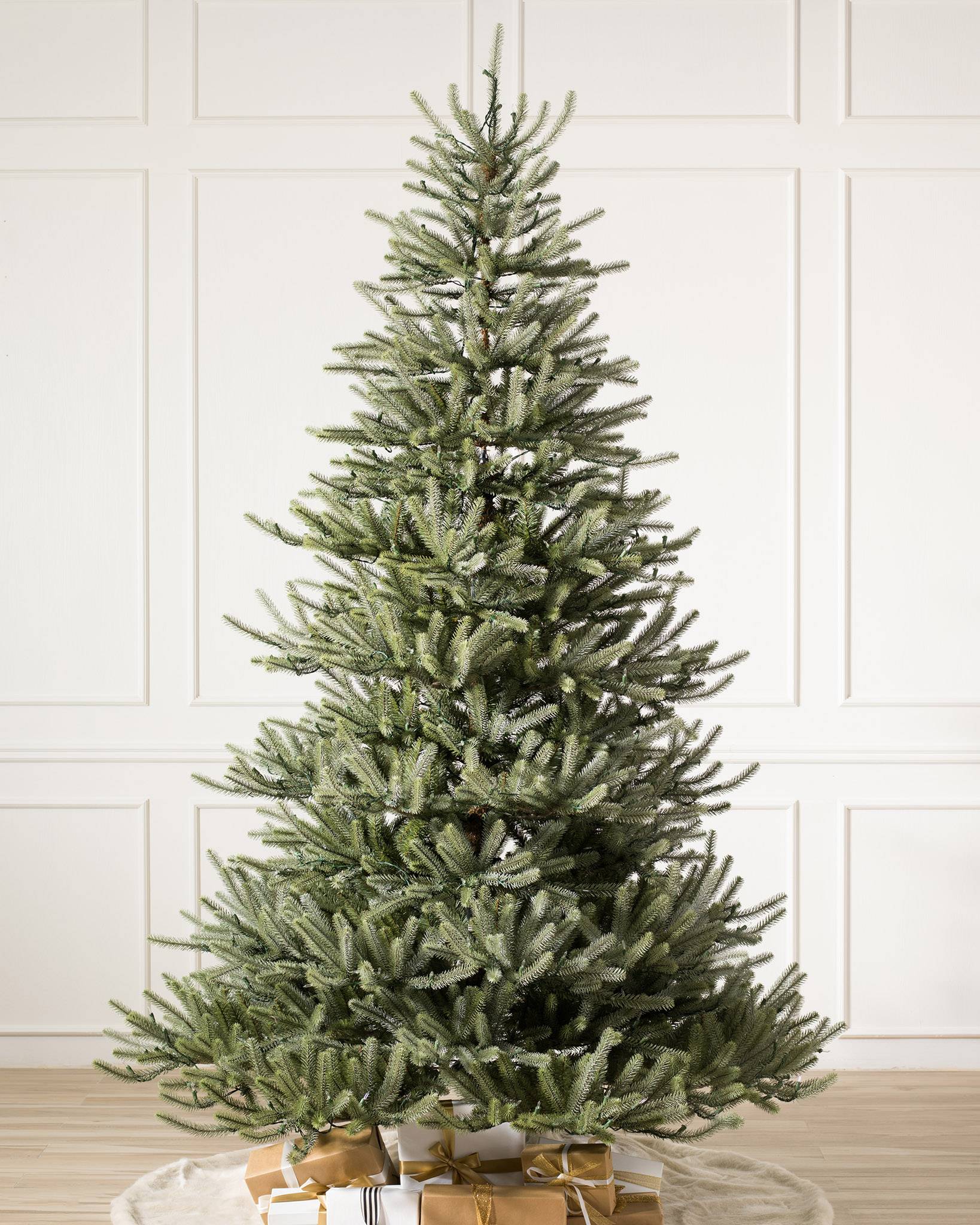 Balsam Hill 4.5 Ft Sanibel Spruce – Unlit, "Feel Real" Branches
I love this tree! We had a PVC branch tree that served us well for years, but once we got a molded branch tree I couldn't go back. We also have a 6.5 ft molded branch tree and a few tiny trees. A big reason I needed to get away from PVC was my cats. Recently I found a way to keep them away from the tree (if you have issues, check out my tips here!) but the shedding pieces from the PVC branches were making them sick so I knew that was a problem. I also love the look of real trees, but I put up my Christmas decor really early so I know I could never have one. A realistic artificial tree is my solution. I chose unlit for one reason: I like a lot of lights! I knew if I got a pre-lit tree I would just end up adding more lights, so it didn't seem worth the extra money. I'm also very picky about the placing of lights in the tree.
I hope this helped if you were struggling to understand all the Christmas tree choices out there! If you pick up a new tree this year after reading this, don't forget to post on instagram and tag me @sugardesignco because I love seeing the beautiful decor y'all put together!
-Ciera
Disclosure: This post may contain affiliate links that earn me a small commission, at no additional cost to you. I only recommend products I personally use and love, or think my readers will find useful.