I love hanging wreaths during the Christmas season, but I can never bring myself to hang them in the windows because that means I won't get to enjoy them! I recently came across the idea of double sided wreaths and fell in love. Today I'm going to show you how to make a double sided wreath using some traditional style Christmas decor staples. This is the perfect wreath to hang in a window or a glass door.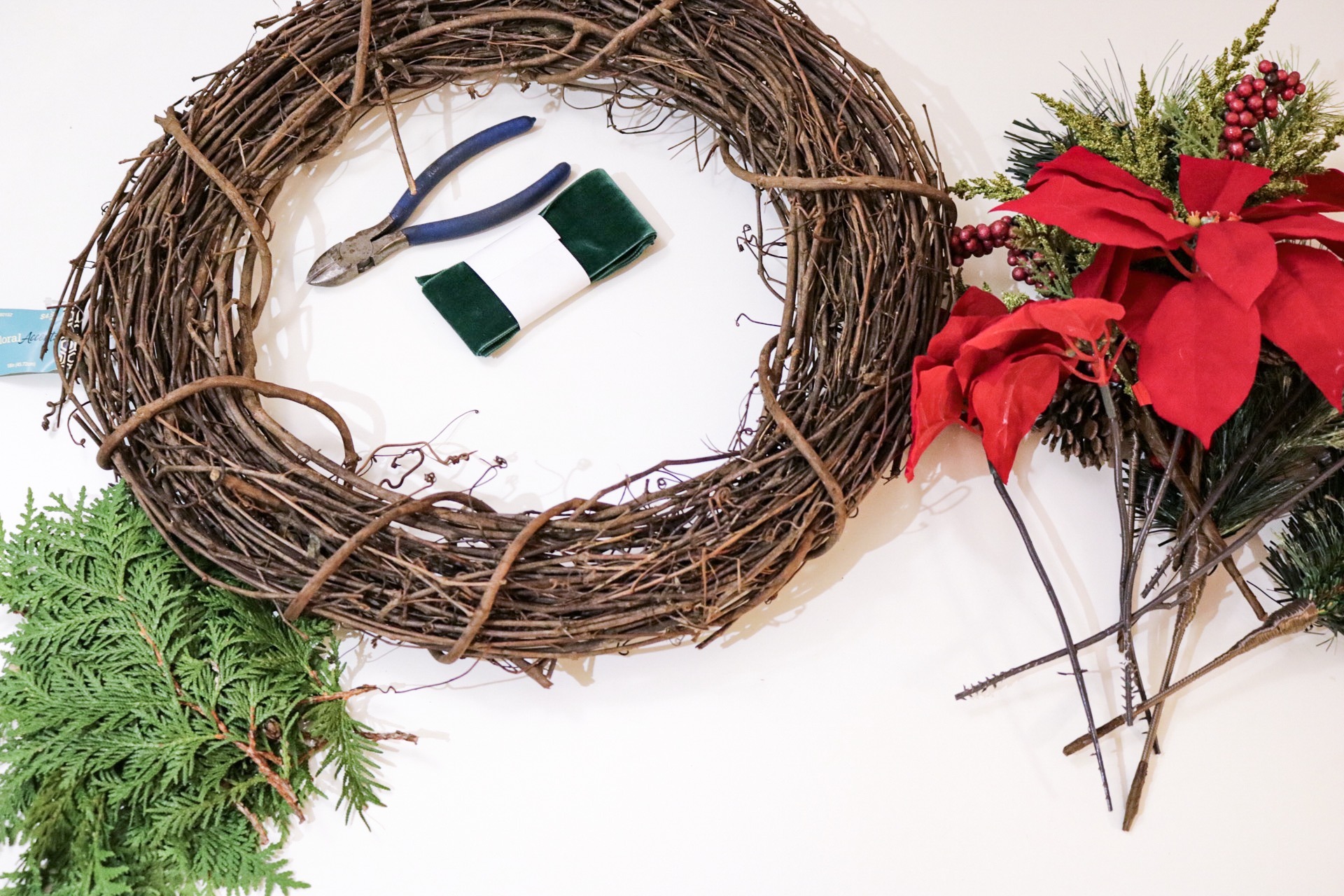 Start by taking apart your picks. This should be fairly simple as most are only held together by a taped paper or thread. Having all the pieces separated makes it easier to arrange them in the vines.
Add in filler branches first, that way your greenery will have a bit of "fluff". The type of branches pictured above are what I consider filler because they look the least realistic. I like to save fresh greenery and the more realistic looking artificial greenery for the more visible areas.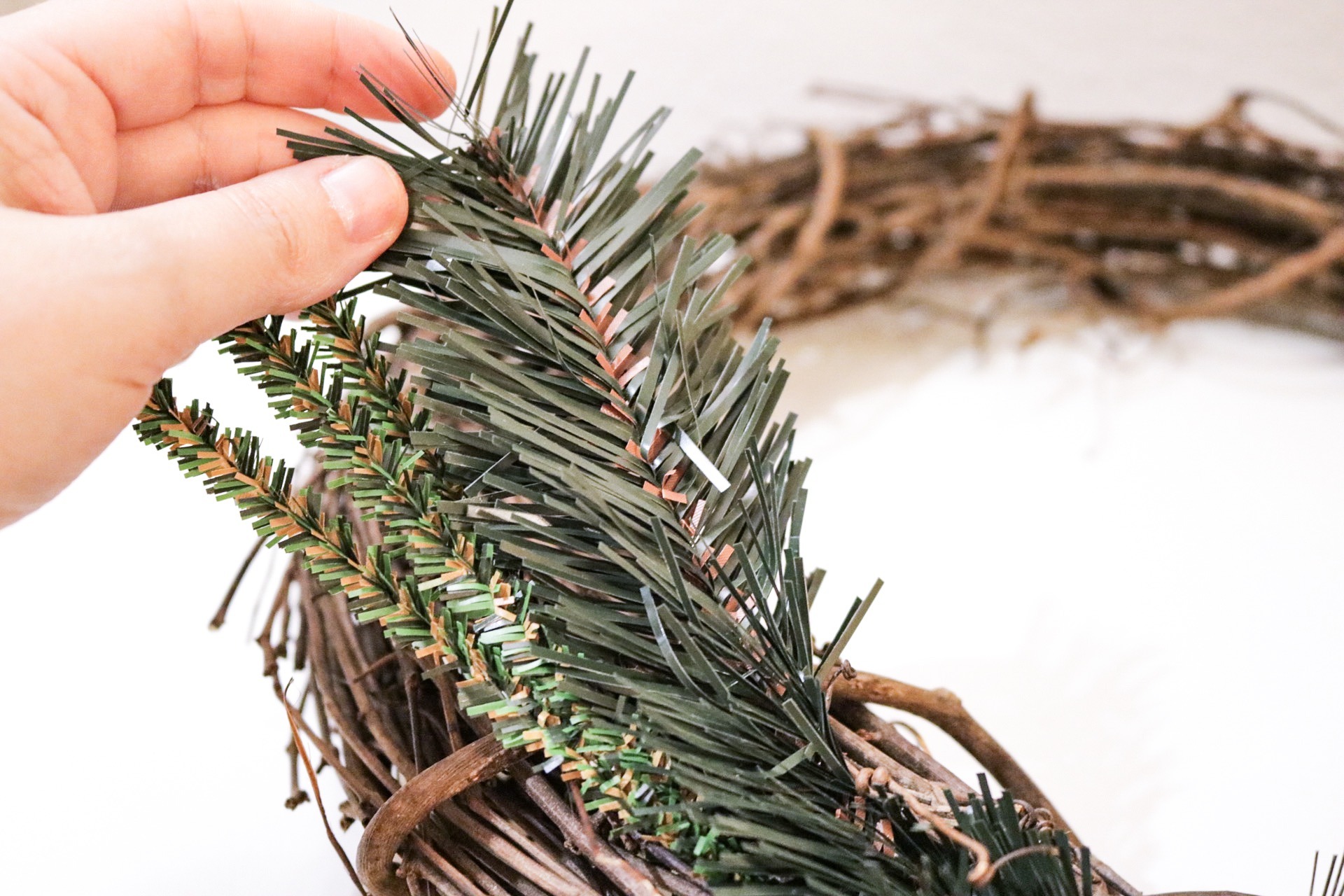 If you have larger filler branches, add those in next. This will add even more body, but it still won't be as visible. There's also no need to glue down any branches. Just find holes in the vine wreath and stick branches in wherever they look good! This is one of the many reasons I love using vine wreaths.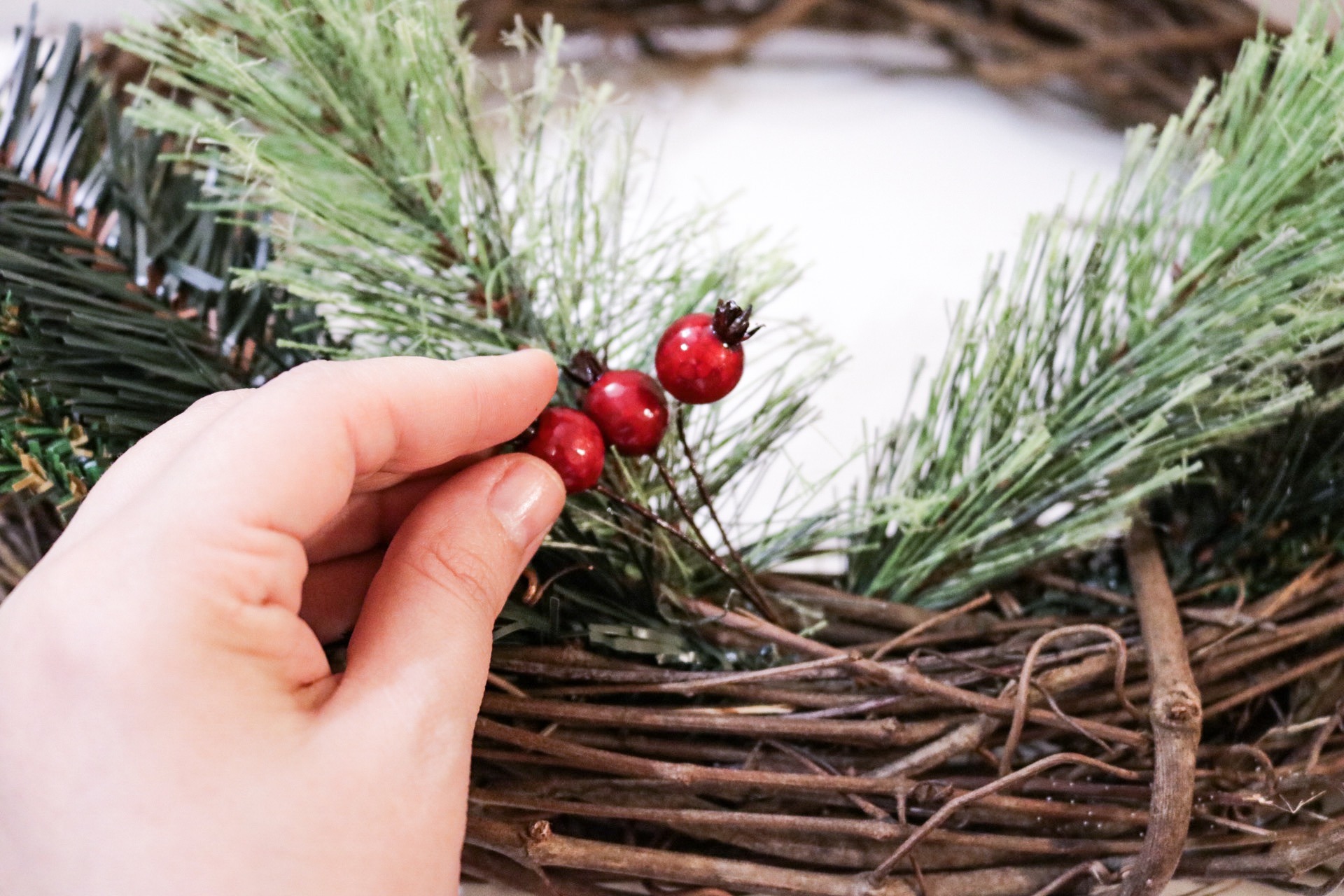 Start adding in your more realistic artificial greenery on top of the filler branches. Once you have the greenery looking how you want, add any accents to the middle. I used holly berries and pinecones that were in my picks.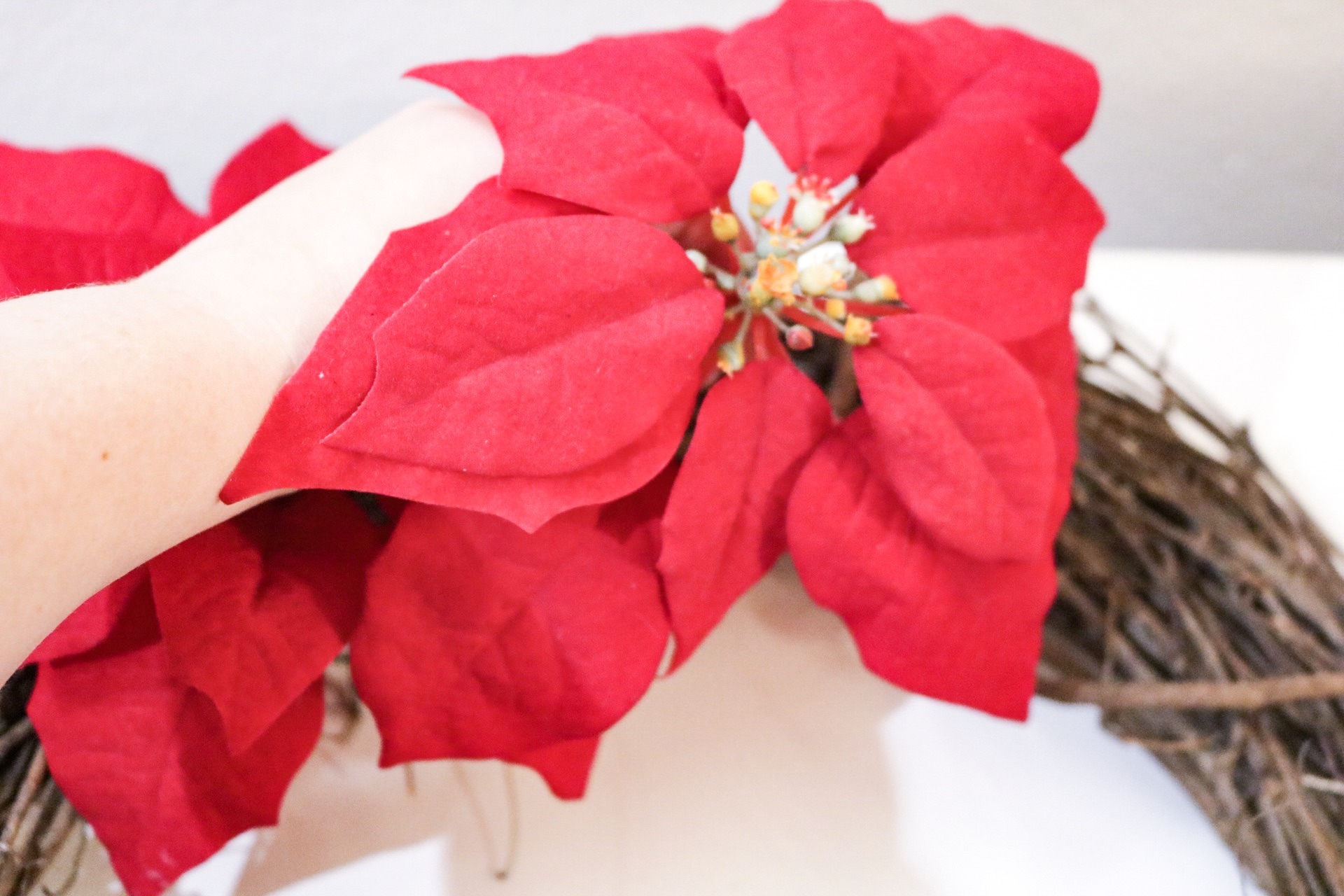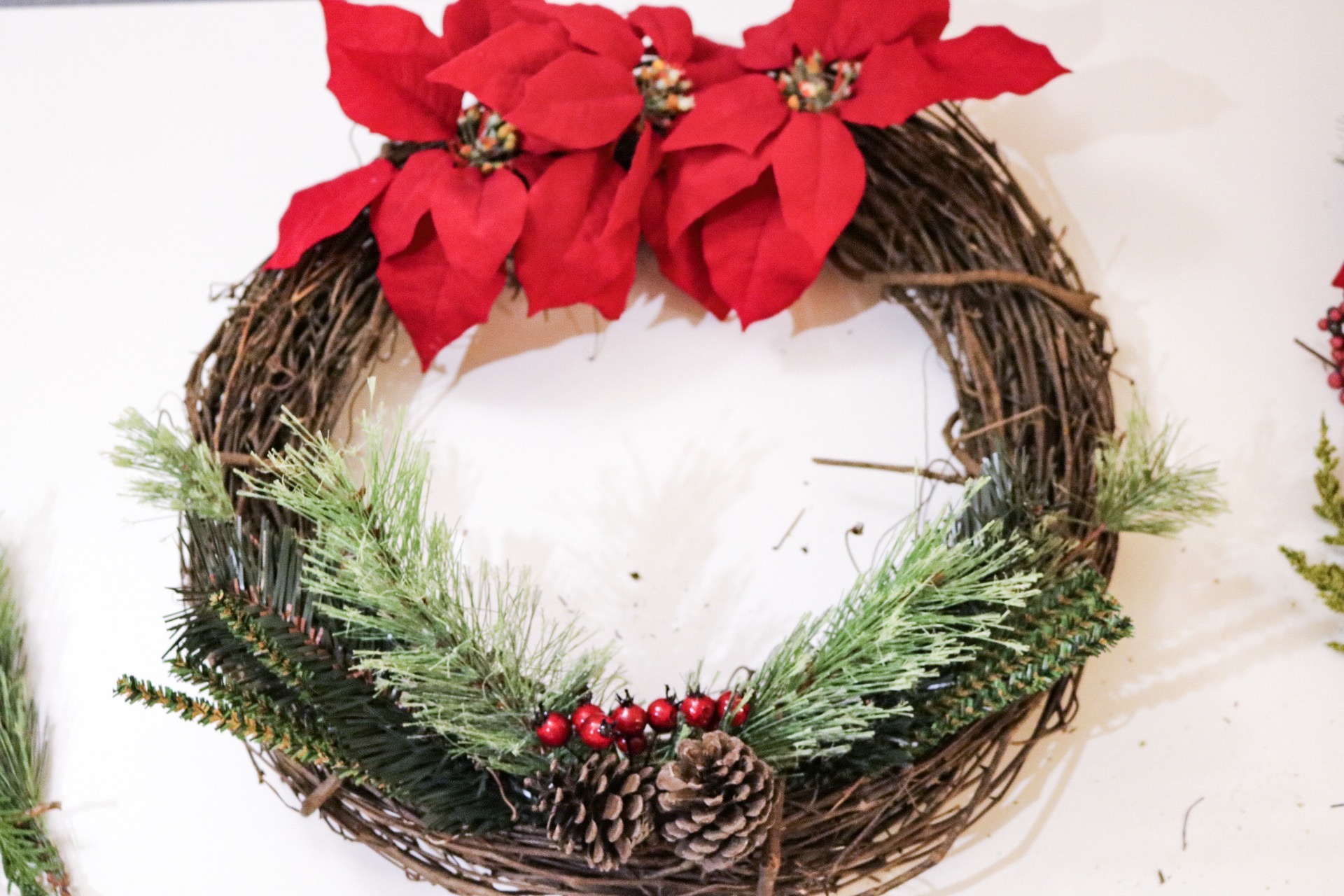 Arrange your poinsettias at the top of your wreath (or wherever you'd like them). You'll probably need to cut the stems so they don't stick out the other side of the wreath.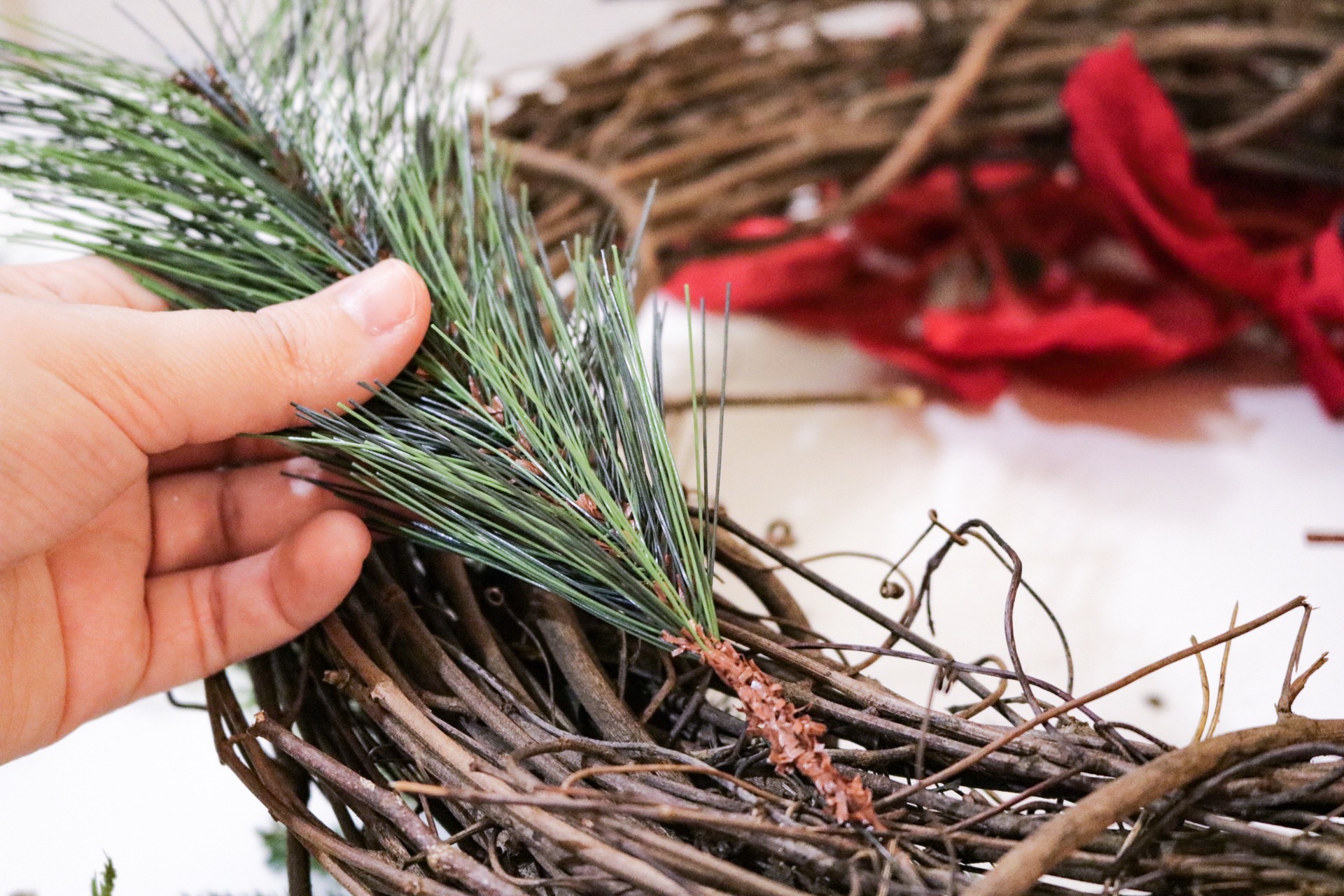 Flip over! Now you can start on the other side. I wanted a different look for the other side, so I went with a more neutral theme that was more about the greenery. I started with filler greenery again, but this time it was more realistic since I knew I would be mixing in fresh greenery.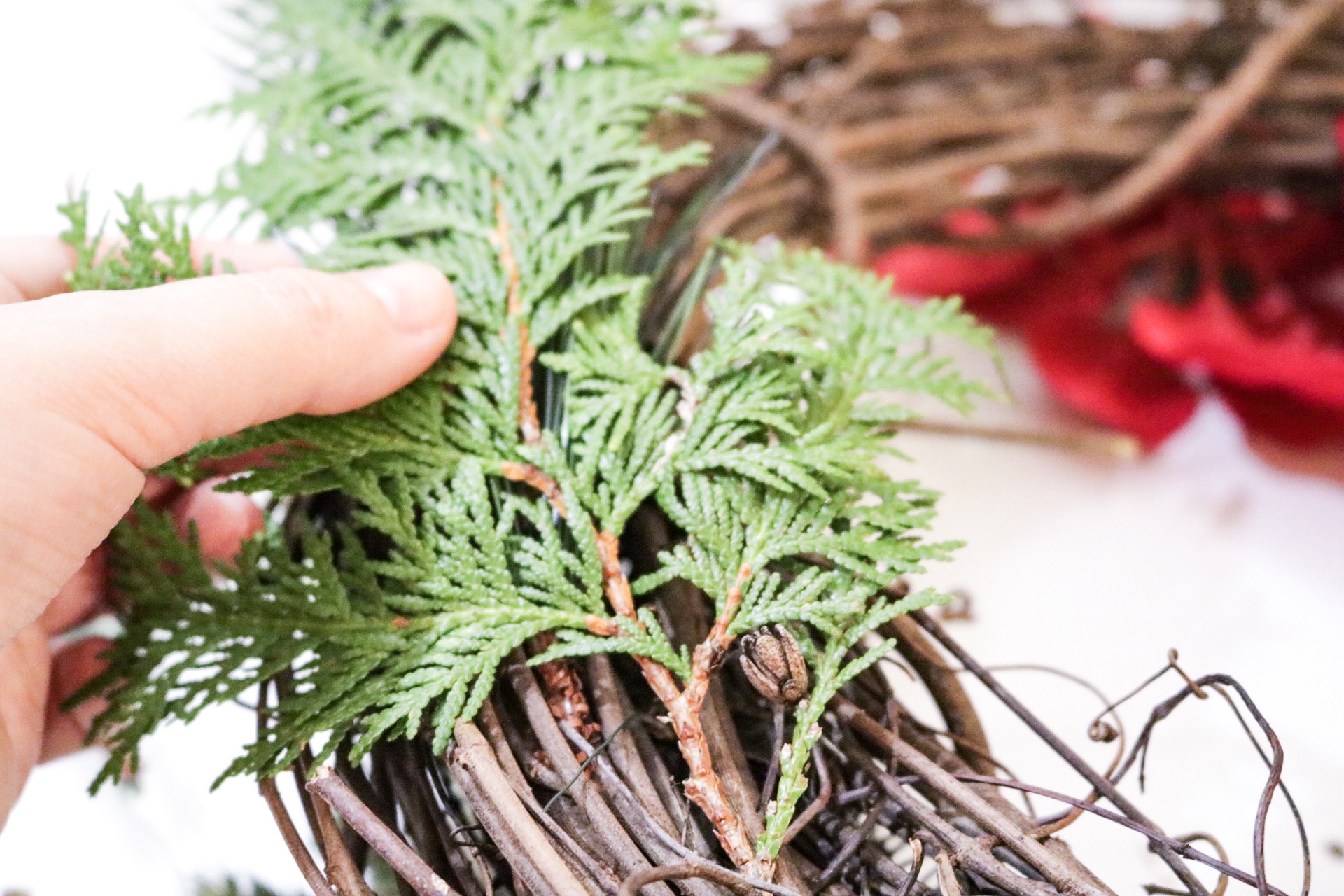 Switch back and forth between fresh and artificial greenery to get a good mix until you're happy with the look. I also added some sprigs of berries from picks and a green velvet ribbon attached with floral wire to the middle.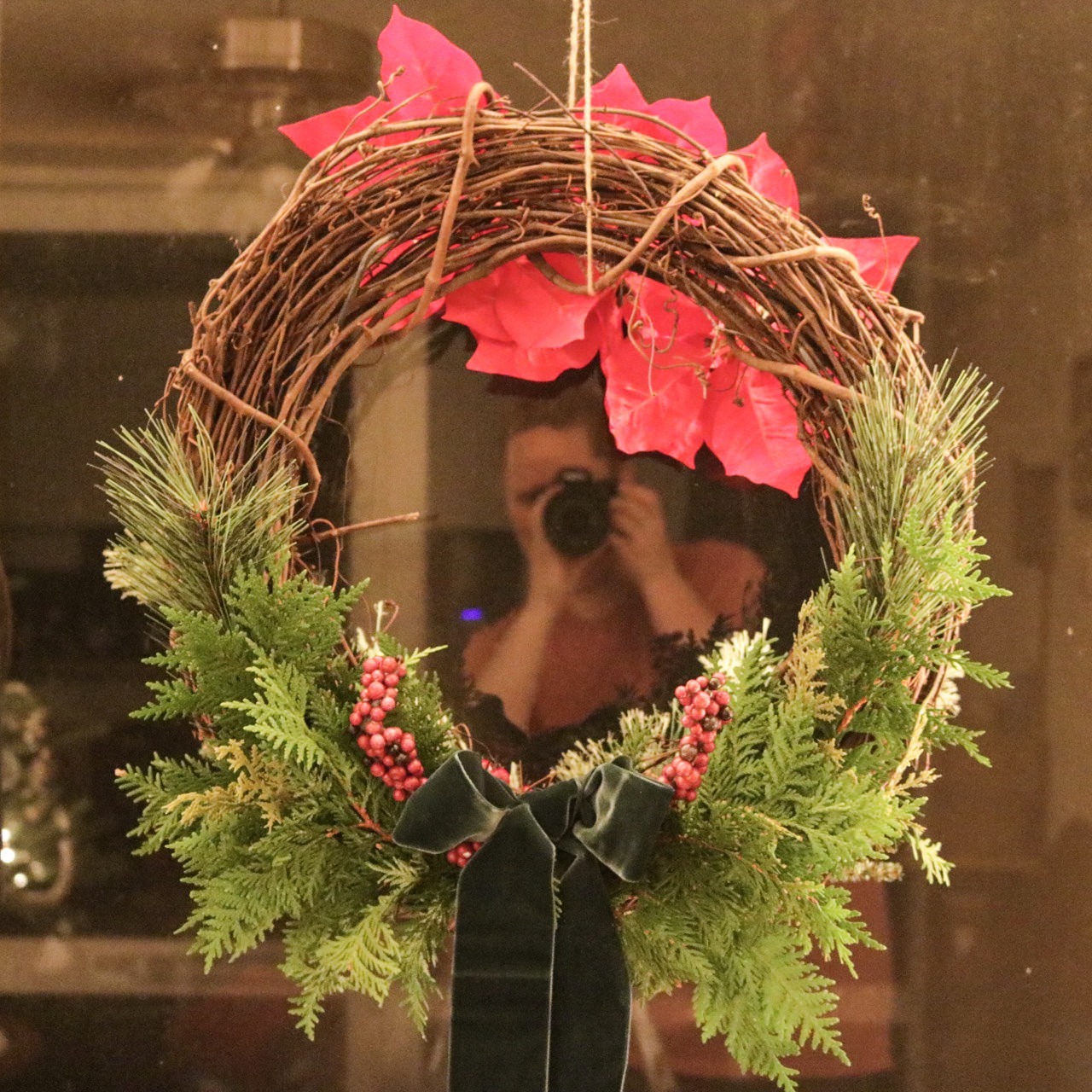 Hang your wreath in a window and enjoy! If you can't decide which side you want facing indoors, just switch every few days. If you need tips on how to prep and care for your fresh greenery in order to make it last as long as possible, be sure to check out my list of everything you need to do here!
If you end up trying out a double sided wreath, don't forget to post a photo on Instagram and tag me @sugardesignco because I love seeing the beautiful decor y'all make!
-Ciera
Disclosure: This post may contain affiliate links that earn me a small commission, at no additional cost to you. I only recommend products I personally use and love, or think my readers will find useful.