Want to make your kitchen festive this holiday season without wasting space? A cocoa bar is one of the most useful things this time of year and you can easily make it look like another beautiful decor piece! Mugs, hot chocolate essentials, and the kuerig are all right there for those cozy nights when you also get a little craving for something sweet. 🙂 Since this isn't really something you need directions for, I've put together a list of where I got everything for my cocoa bar. It took me weeks to find all the things I was looking for in just the right style. If you want to recreate this look (or something similiar with your own touch), I've made it super easy!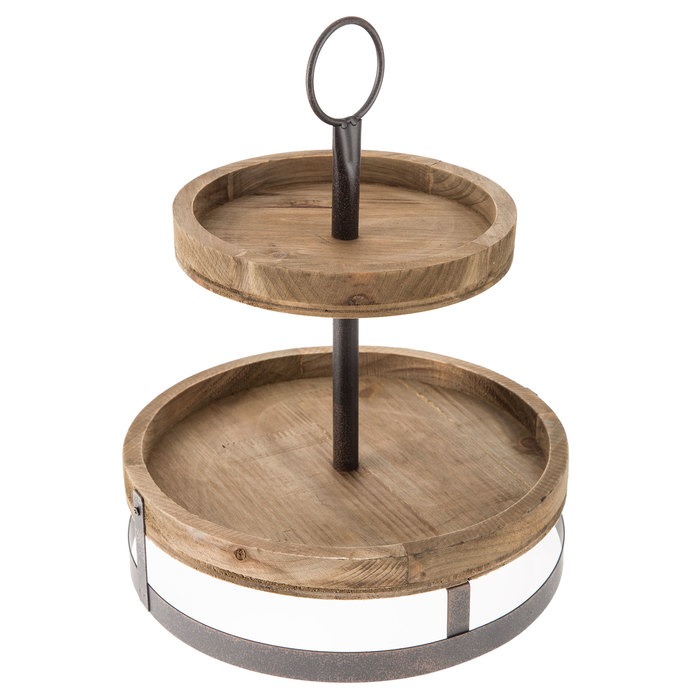 It took me forever to find a wooden tiered tray that wasn't insanely expensive. Seriously, I saw one on Amazon for over $75! I came across this one on sale at Hobby Lobby and, as of now, it's still on sale! So if you love it as much as I do, grab it while you can! Hobby Lobby tip: If you can't find it in your store, just order it online!
This sign is actually an ornament and it was on sale, so I got it really cheap! I realized since the top tier of the tray is so tiny, I didn't want anything that took up too much space. I knew Hobby Lobby had ornament signs, so I browsed and after grabbing several, I finally settled on this one!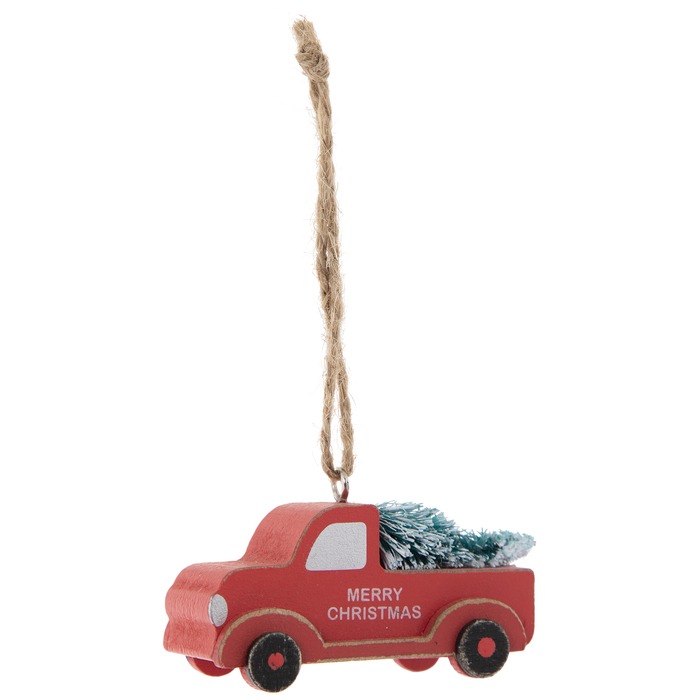 How cute is this tiny truck?! This is also an ornament, but it was the only red truck I could find that was small enough to fit on the top tier of my tray without taking up too much room. I love the look of these vintage style red trucks and a bottle brush tree adds the perfect Christmas touch.
I've been ordering bundles of fresh greenery from Tin Roof Treasure through Amazon and I'm obsessed! They ship fast, the greenery stays fresh and smells amazing, and it instantly adds a touch of Christmas to anything. I clipped off small pieces to stick in the bottom open area of the tray and gave it a "garland" style. I used cedar, but they also offer pine and balsam fir.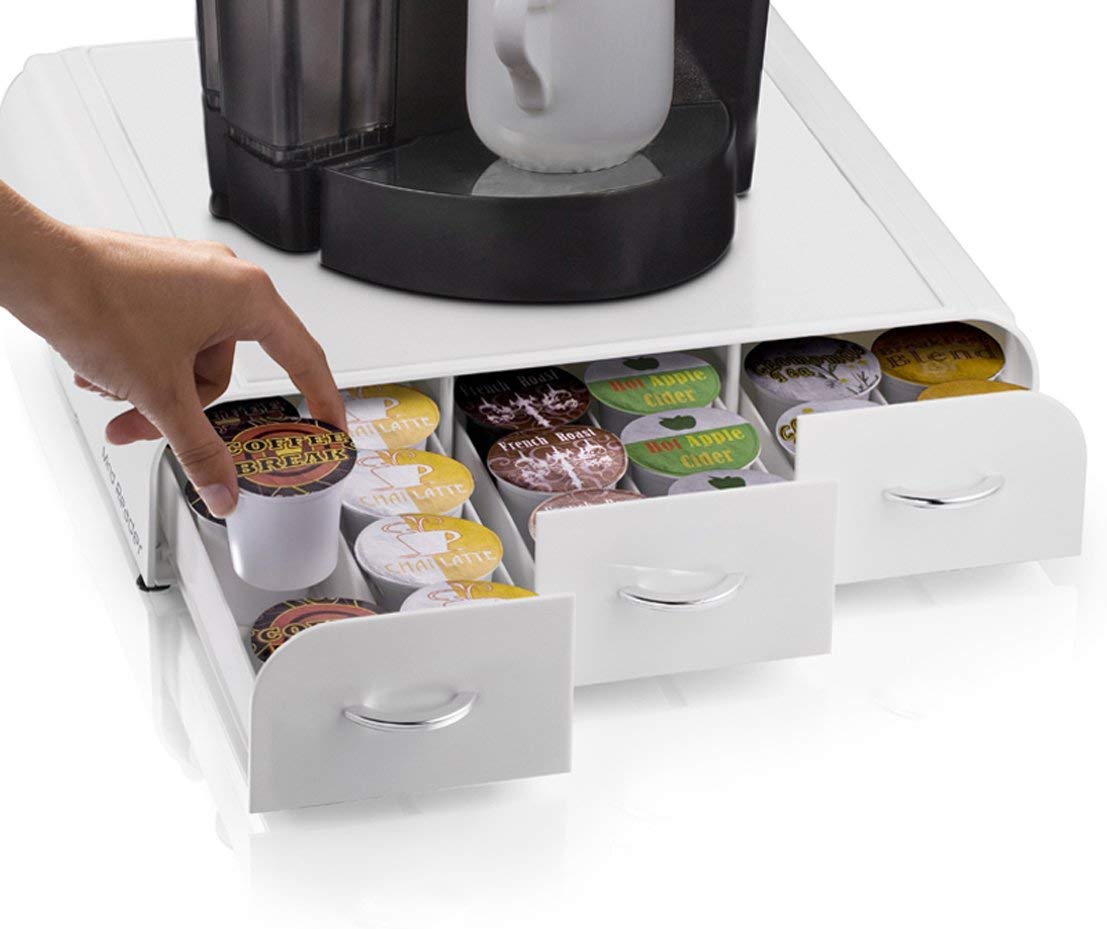 We use Starbucks hot chocolate k-cups, so this is essential for our cocoa bar! I also got really tired of having boxes of k-cups sitting out, so I found this and it has become one of my favorite things. It keeps all our different flavors organized and they're not taking up counter space because it sits right under the Keurig!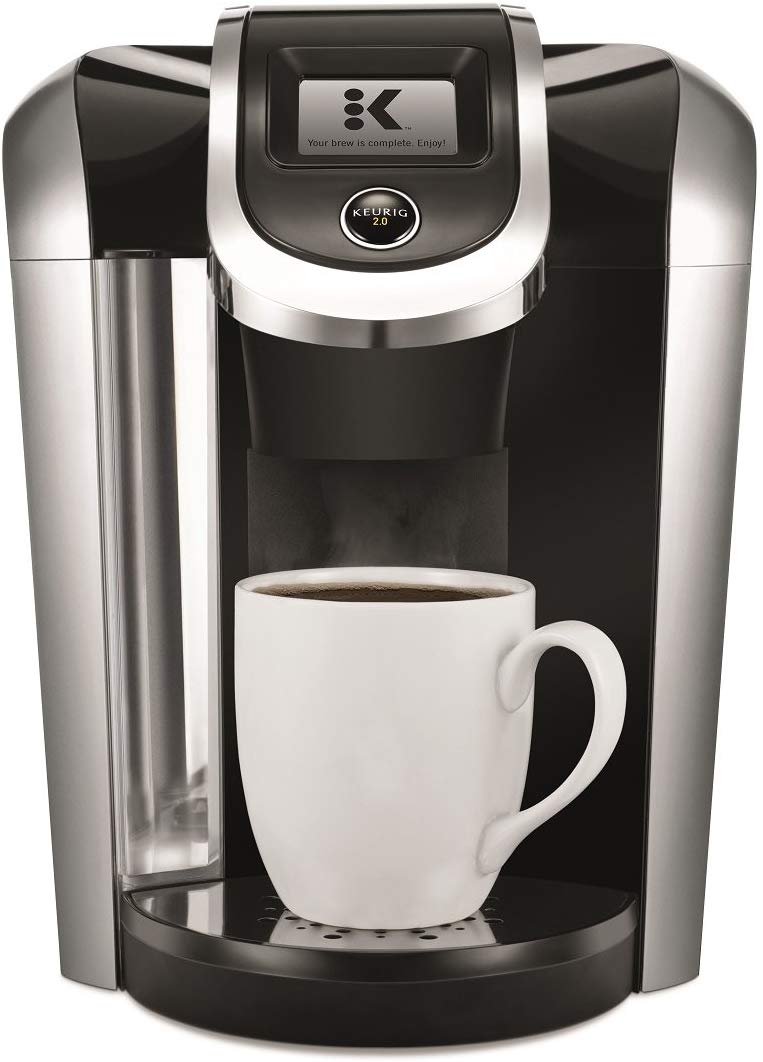 This is kind of the number one essential (even though it's at number six?) since you need something to make your hot cocoa! This is the Keurig we have and it's amazing. I use it multiple times a day for coffee, tea, and cocoa. I obviously drink a lot of hot beverages.
 The plate and most of the mugs were found at thrift stores, so I don't have links for those. Sorry!
Once your cocoa bar is set up, just fill it with all your cocoa essentials and enjoy!
If you put together a cocoa bar like this in your kitchen, be sure to post on instagram and tag me @sugardesignco so I can see the beautiful decor you make!
-Ciera
Disclosure: This post may contain affiliate links that earn me a small commission, at no additional cost to you. I only recommend products I personally use and love, or think my readers will find useful.