Fresh greenery is such a great addition to any Christmas decor. And it's not just for garlands and wreaths! Today I have a simple DIY fresh greenery arrangement you can use to add a little extra holiday spirit to your tablescape or coffee table. You only need a few things and it will only take a few minutes. So if you're looking to incorporate fresh greenery into your decor this year give this simple DIY a try!
1. Multi Vase Centerpiece – The one I used is no longer sold, but if you'd like something similar check out this one or this one.
3. Fillers – I used holly berries and pinecones, but you can choose whatever suits you!
4. Wire Cutters – I use these to cut the branches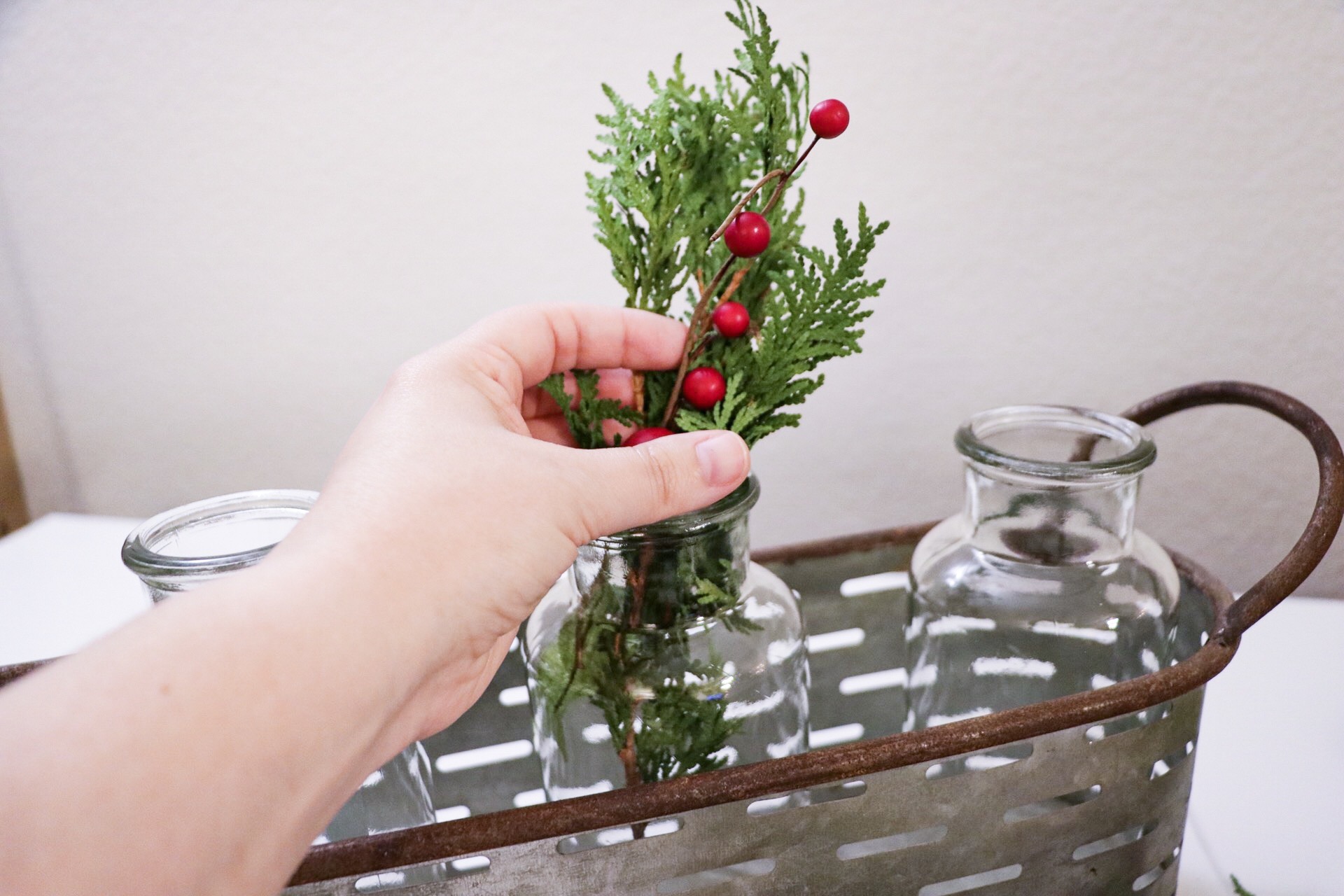 *Before you start anything, be sure you've done all the prep to make your greenery last as long as possible! If you need instructions or tips, I have a whole post on everything you need to do to make your greenery last, check it out here!
Okay, now that your greenery is ready, let's get started. 🙂 Once you've cut branches to fit your arrangements, you can start working them together. I try to weave the holly berries through the leaves of branches so it doesn't look like a branch of berries just laying on top of branches. Just continue adding in fillers this way, working them together.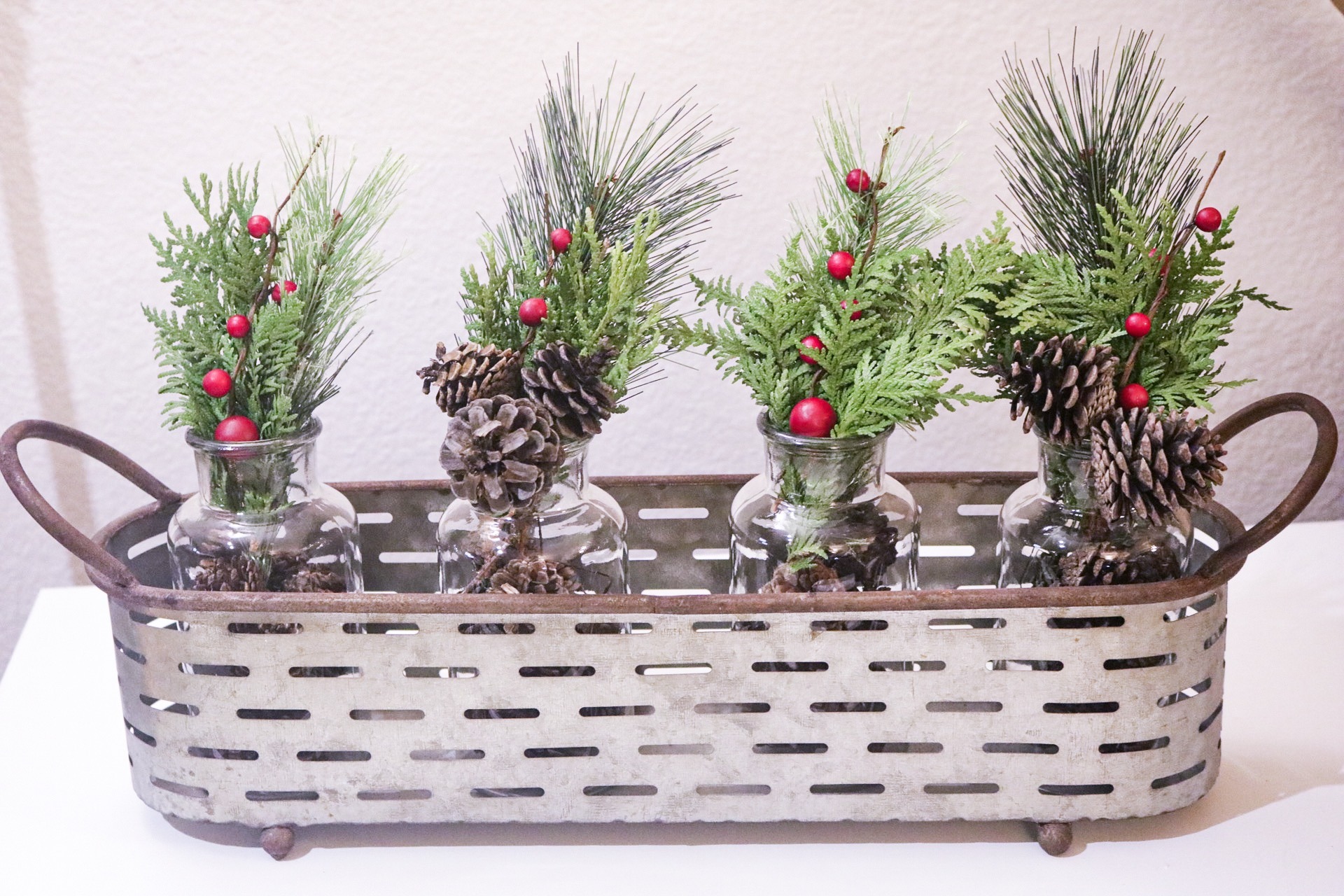 Repeat in the other vases. And enjoy! That's it!
Now you can decide if you want to add any extras, like artificial greenery in with the fresh greenery or between the vases (like I did). I also went back later and filled the vases with tiny pinecones. Or you can leave it because this simple arrangement can definitely stand out on its own.
As always, if you do this DIY don't forget to post on instagram and tag me @sugardesignco because I love seeing the beautiful decor y'all make!
-Ciera
Disclosure: This post may contain affiliate links that earn me a small commission, at no additional cost to you. I only recommend products I personally use and love, or think my readers will find useful.