When you're living in a small home or apartment you might feel like you have to skip the Christmas decorations to avoid things looking too cluttered. As someone who has been there, I'm here to tell you that you can get festive and save space! Your Christmas decor doesn't have to take up a ton of space and your tree doesn't have to look like a Rockefeller Center tree replica to be beautiful. Today's guide is just a short list of ways you can bring some holiday spirit to your home without making things feel cluttered.
A pencil tree can be tucked in the corner next to a couch, dining table, the fireplace or really any tiny space because it barely takes up any room! I love the look of this pre-lit pencil tree and this flocked pencil tree could honestly be left without ornaments because it's so beautiful!
Corner trees cut down the amount of space needed by a lot! If you move to a larger home in the future, it could become a second tree used in a different room. You won't have as much room for ornaments (and no putting the least favorite ornaments at the back!) but it definitely saves space while still bringing in some holiday spirit. This is a great option if you want a pre-lit tree, but if you'd like something slightly more affordable that isn't pre-lit check out this tree.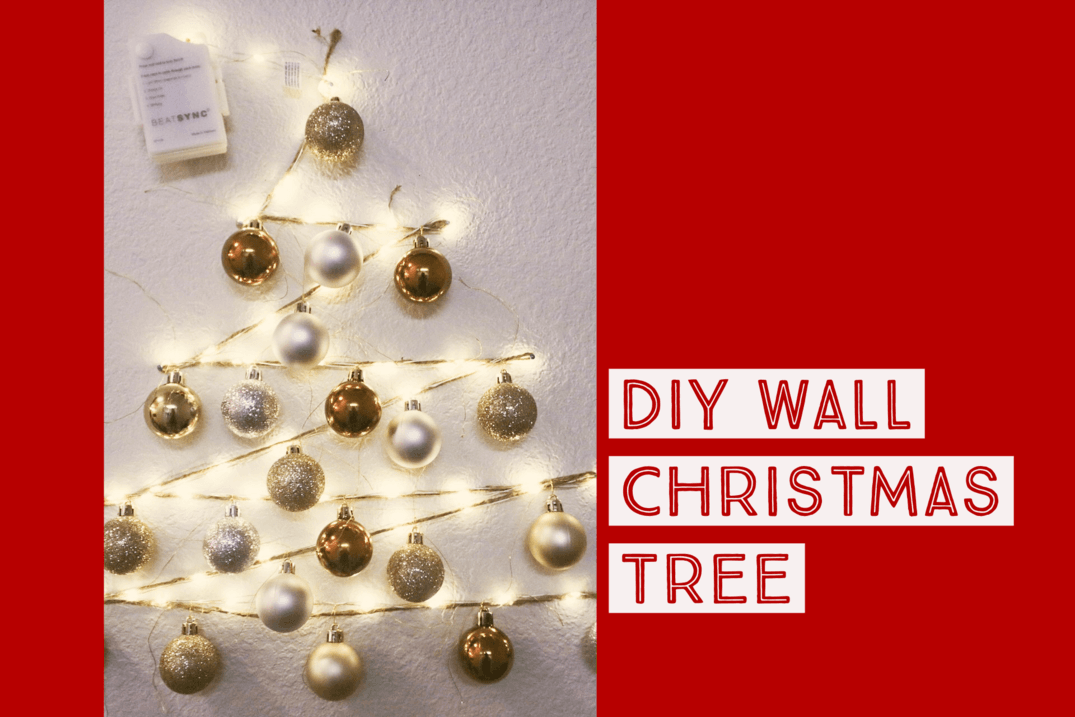 If you truly have no floor space for a tree, this is a great option for a Christmas tree! The great thing about a wall tree is there are a lot of different ones so you're bound to find something that fits your style. I love this light up branch wall tree because it's so simple, but so beautiful! This fir wall tree is great if you still want the look of a typical Christmas tree. I also did a DIY for a wall tree that can be done in several different ways to fit your style!
Y'all know how much I love advent calendars! Having a small space is definitely no reason to leave out an advent calendar. This gnome advent calendar is great if you're doing the Scandinavian style this holiday season. (tip: Scandinavian is all about the minimal look, so it's perfect to try if you're in a small space!) This advent garland is perfect if you want to choose your own sweets (or healthy treats) for each day. This advent calendar kit comes with everything you see in the photo, including the floral garland! You can even choose to have the numbers already written on the boxes. The kit is probably my favorite one because it's basically tiny gifts to open each day!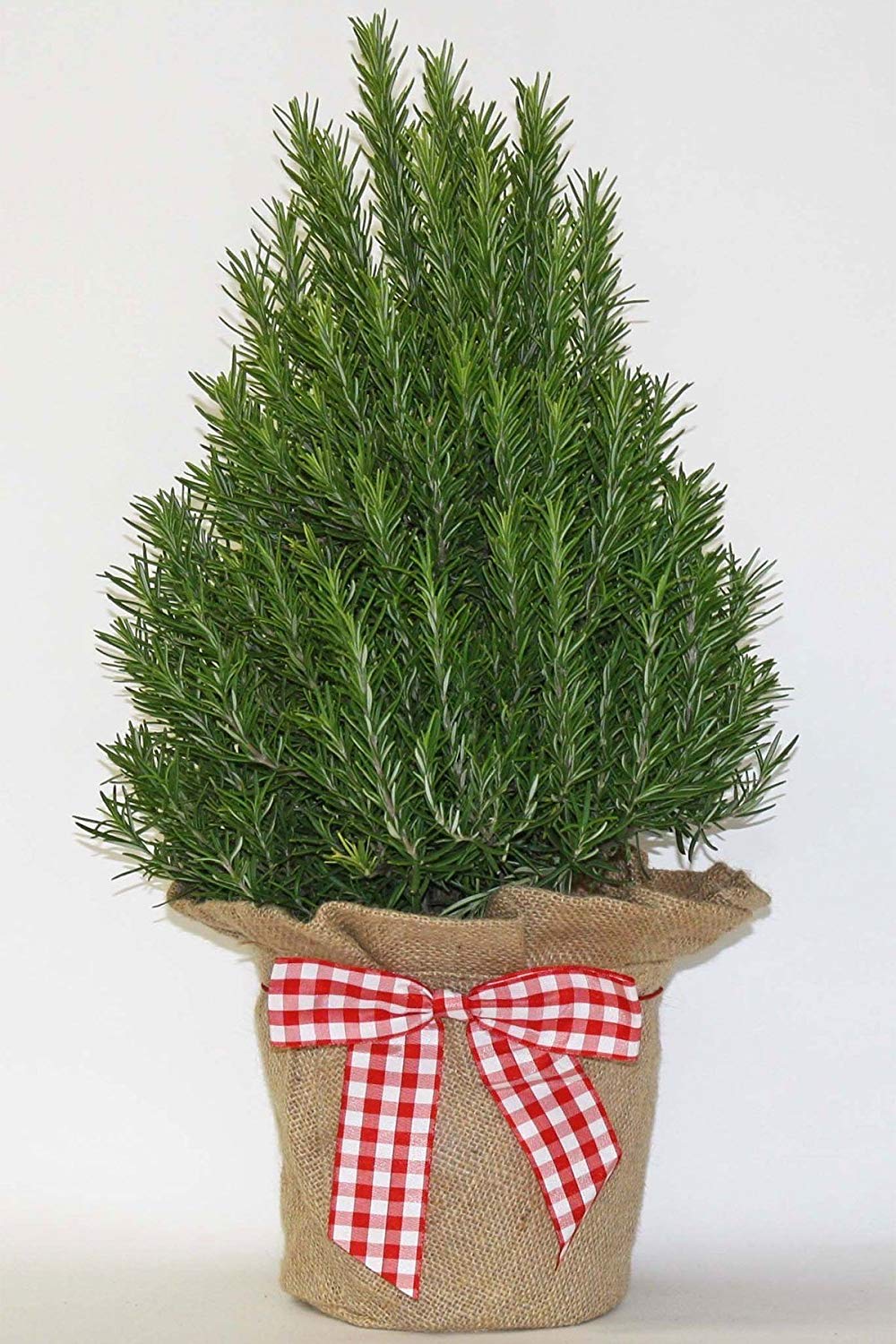 Not only does a rosemary "tree" (it's really just an herb plant) take up barely any room, but it's something you can use for more than just a "Christmas tree"! Rosemary is a common cooking spice, especially during the holidays. It's also commonly used for DIY wreaths and I even have a DIY for ornaments using rosemary. It's something you'll be able to decorate a little bit and then keep long past the holidays, just clipping rosemary as you need it. I've linked an option the buy online, but a lot of grocery stores sell them during the holidays.
This is something I do with one of my trees and I love it! I put a 4.5 ft tree on the side table next to our couch and it makes our living area look so beautiful. The best part is I don't have to clear a big space for the tree! I just pull the table out a bit so the tree isn't squished against the wall and everything is good to go.
If all else fails and you just don't think you can handle any of the decor on this list, try adding little festive touches to things you already have! It doesn't add clutter, it just gives things a decorative touch. You can tie these pine boughs (that also come in cedar and balsam) to gifts or make an arrangement like this one. I also have a whole list of ways to use fresh greenery. These wooden snowflakes or trees can be tied around vases or made into magnets for your fridge. Battery powered fairy lights are one of my favorite things to use for small spaces. I use them for wall decor, small trees and garland.
Are you decorating a smaller space this holiday season? I hope this gave you some ideas for bringing some Christmas spirit to your home without adding clutter! If you use any of these ideas, don't forget to post on Instagram and tag me @sugardesignco because I love seeing the beautiful decor y'all create!
-Ciera
Disclosure: This post may contain affiliate links that earn me a small commission, at no additional cost to you. I only recommend products I personally use and love, or think my readers will find useful.