I know how important it is to save space when you're living in a small home or apartment. Today I have a DIY wall tree that is beautiful, unique and doesn't take up any room! The great thing about this DIY is you can get creative to make it fit your style. Greenery is optional and I even left it out on mine so you could see how beautiful it is without greenery.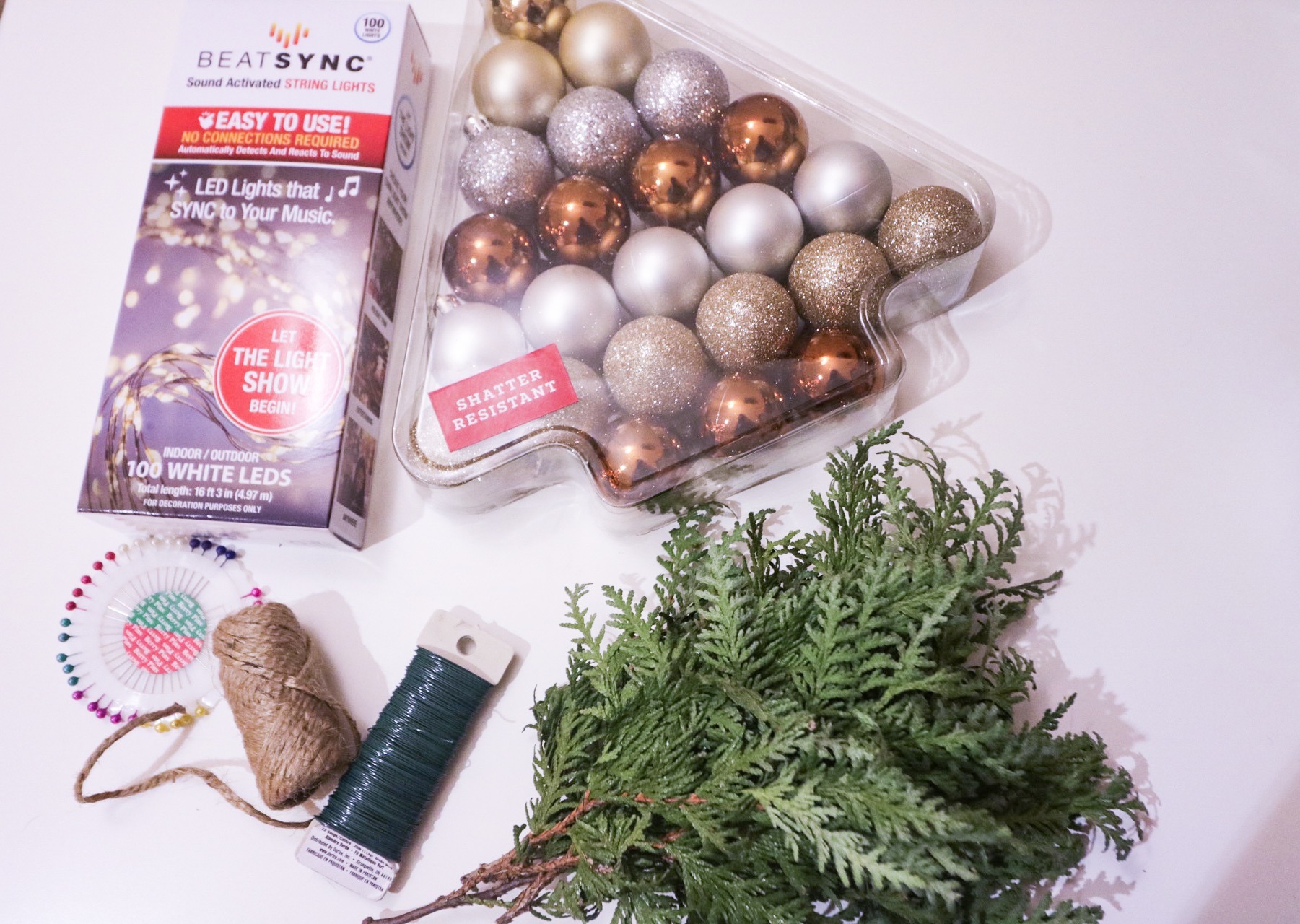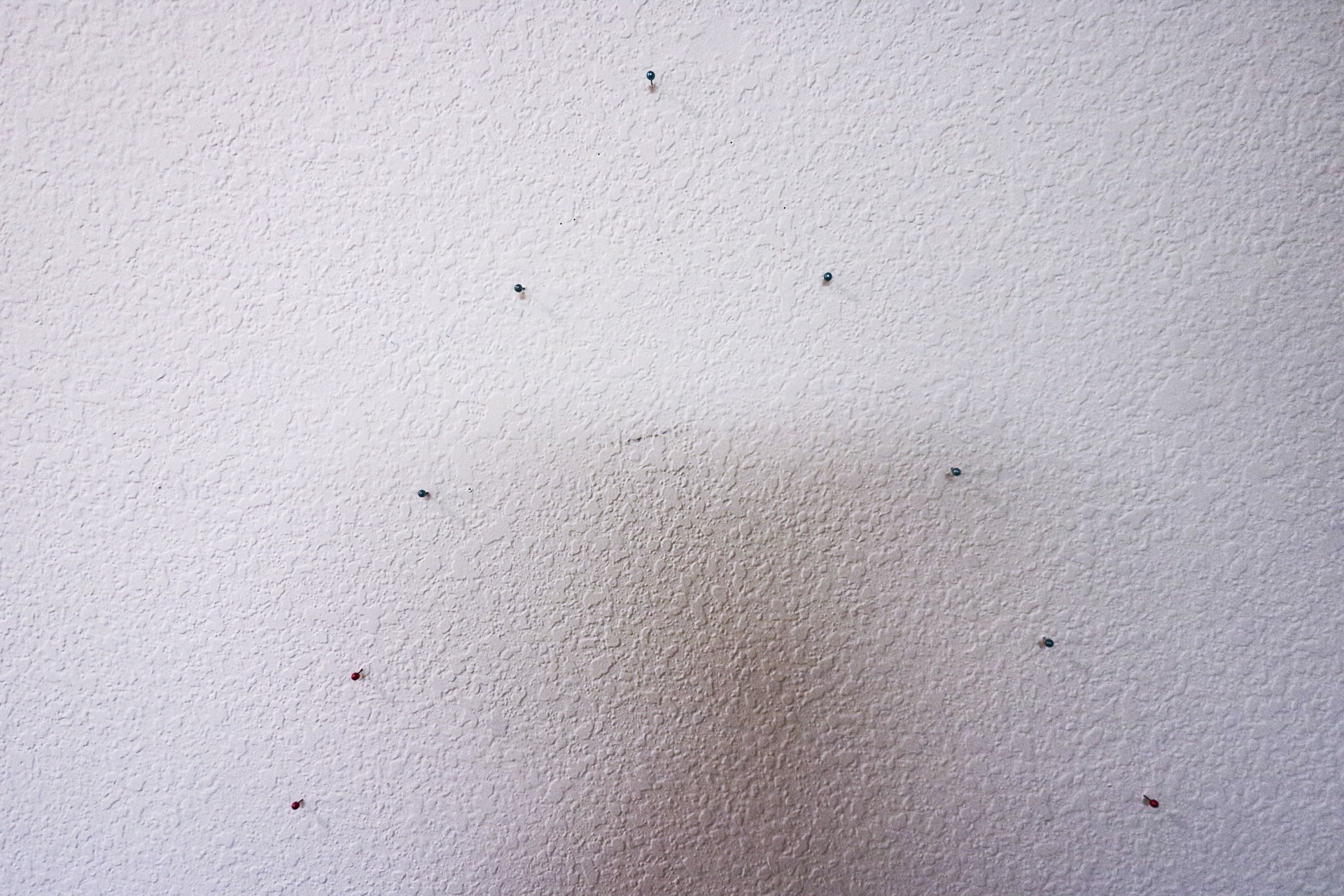 Arrange the pins in a Christmas tree shape on the wall. You can make it as big or small as you'd like, just keep in mind how long your string of lights is. Don't worry if the shape of your tree isn't perfect because that isn't really the goal with this look!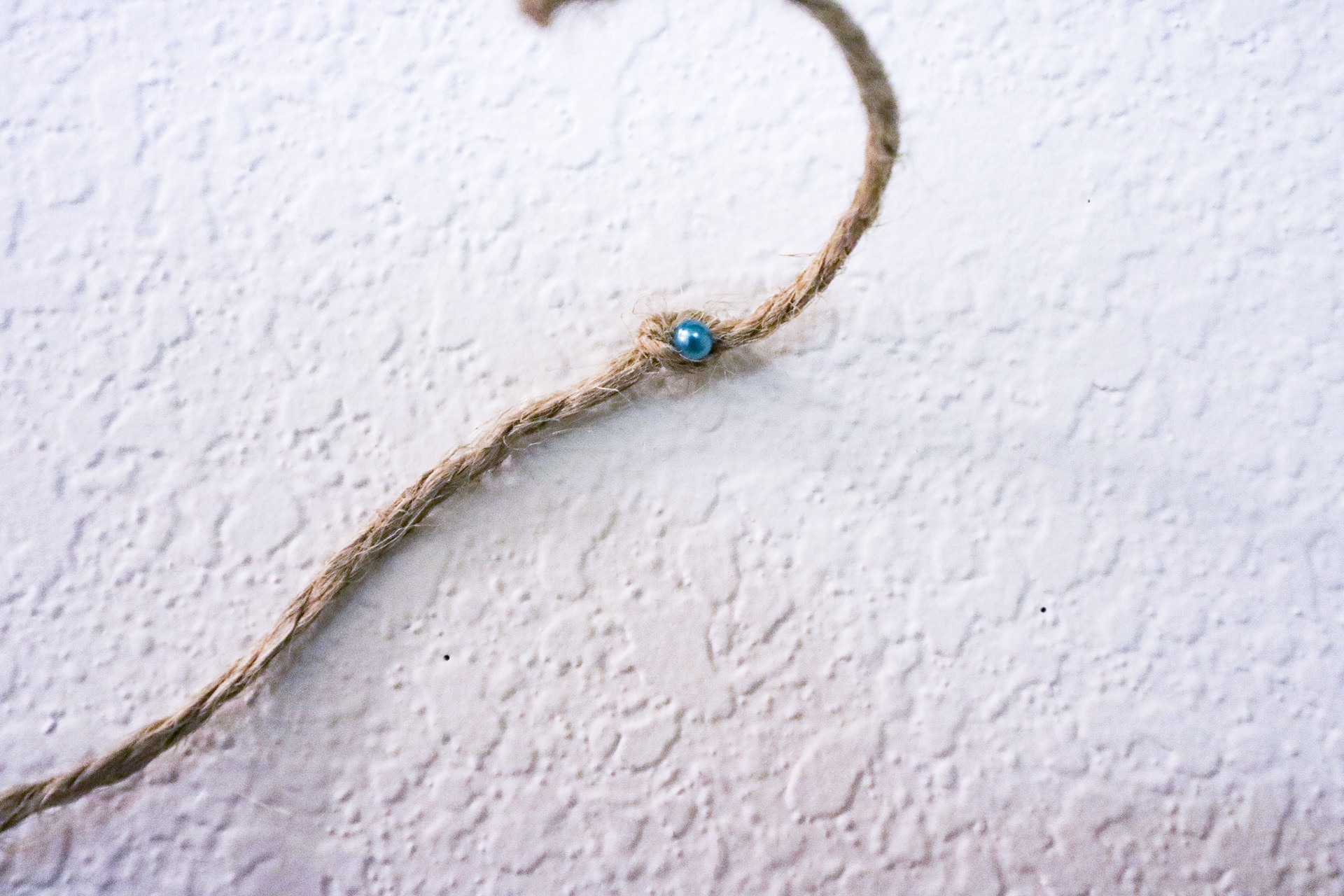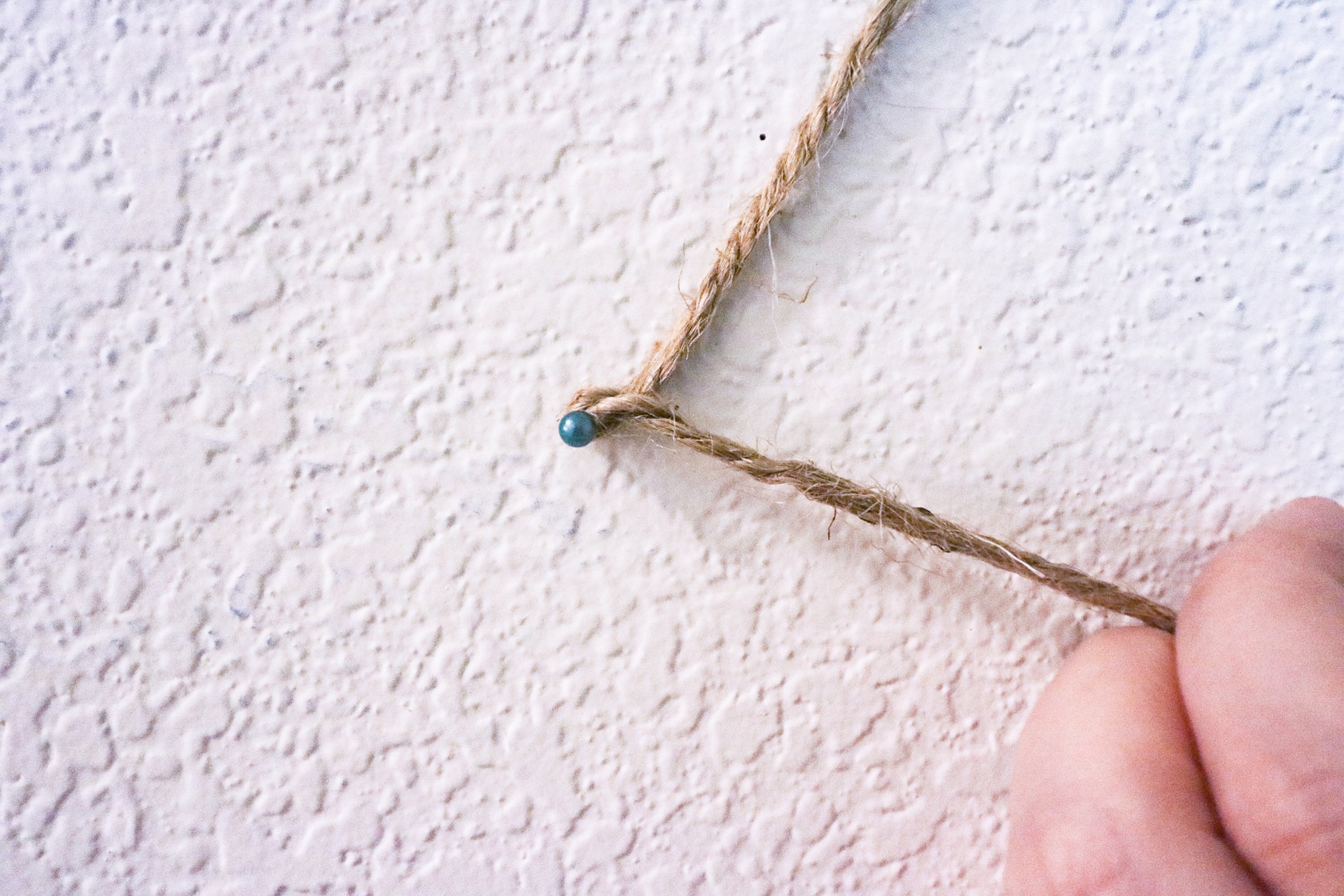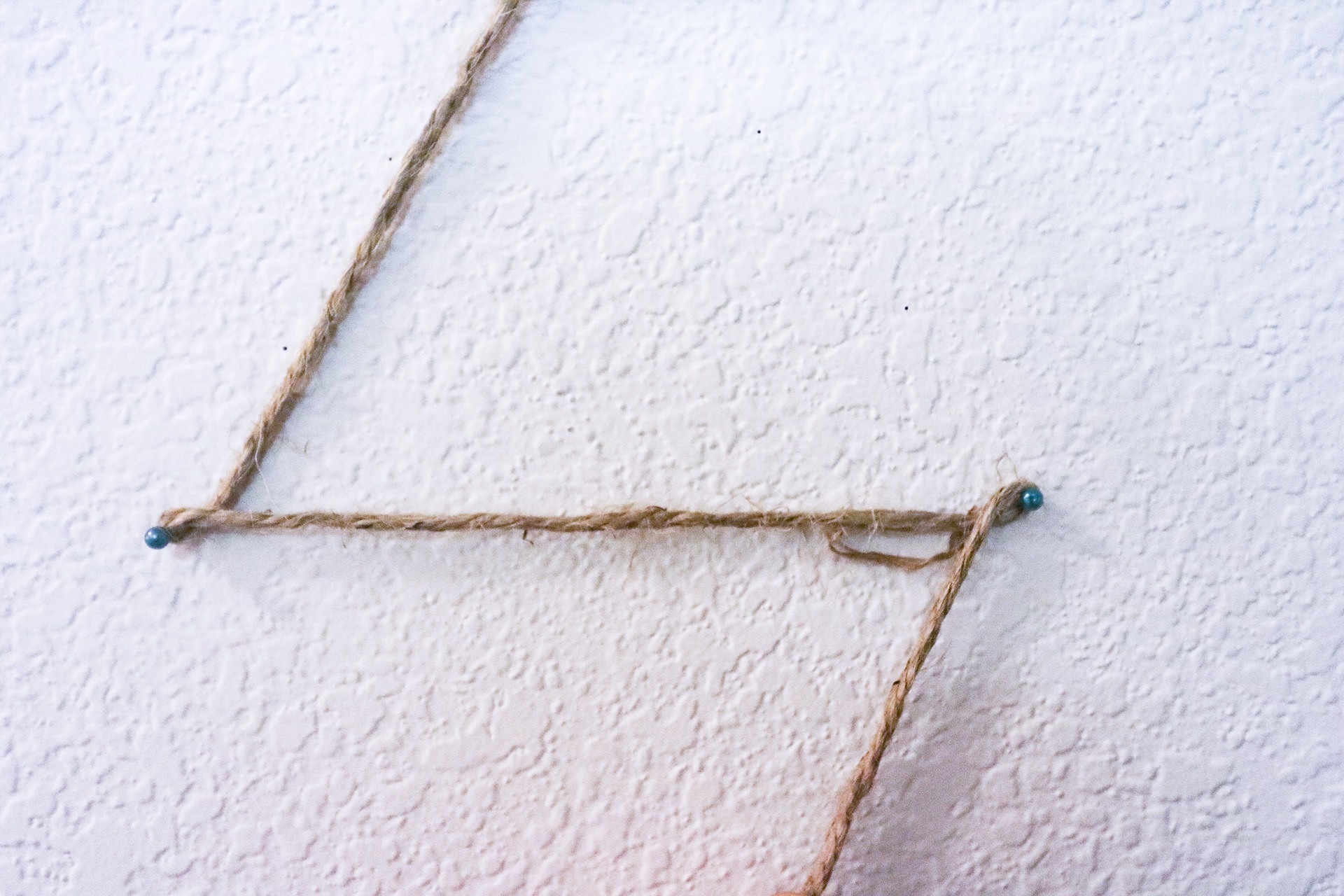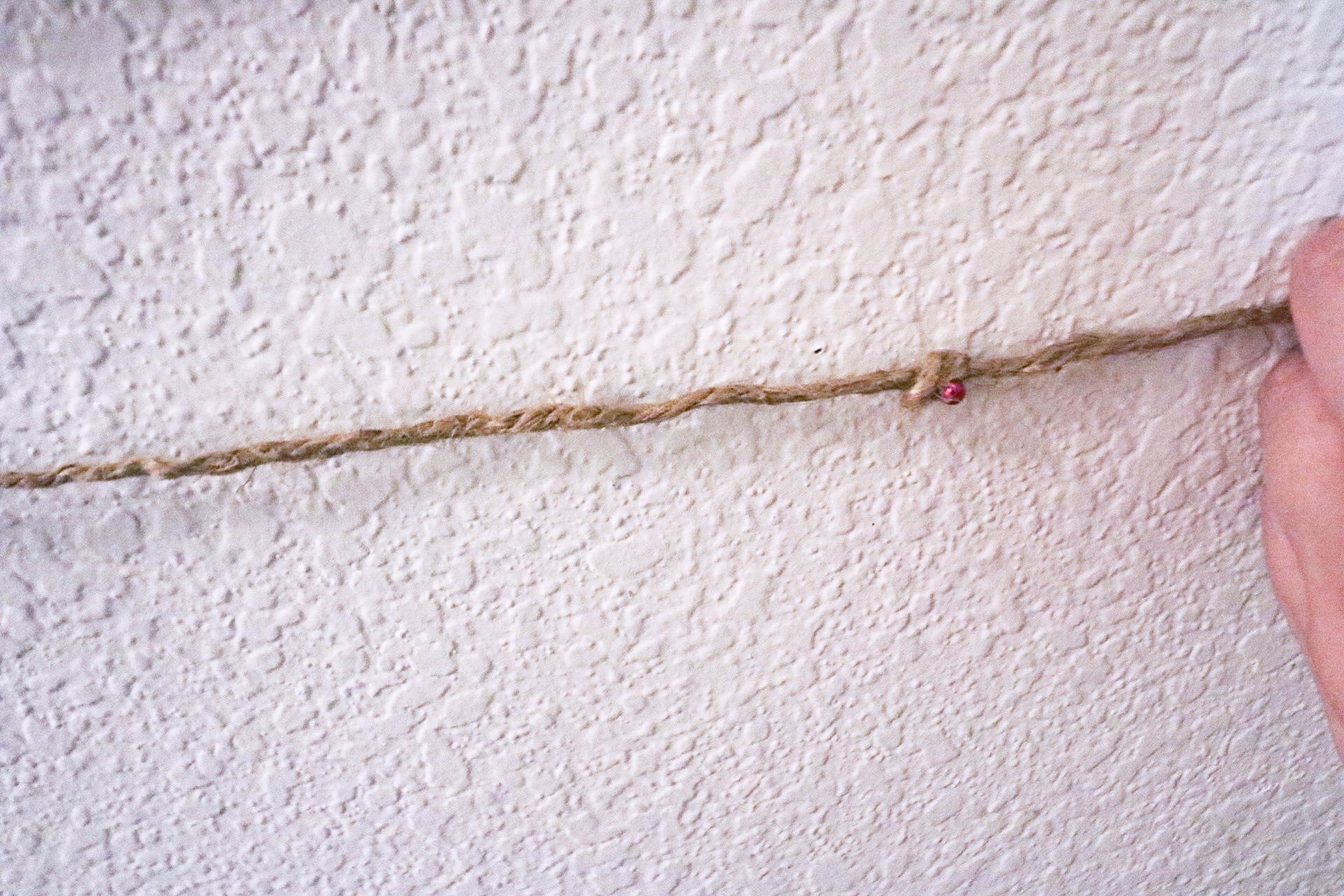 Tie the twine around the point of the tree and start working your way down the tree. Go in a zig-zag motion and loop around each pin. Once you get to the last pin just tie a double knot and cut the extra twine.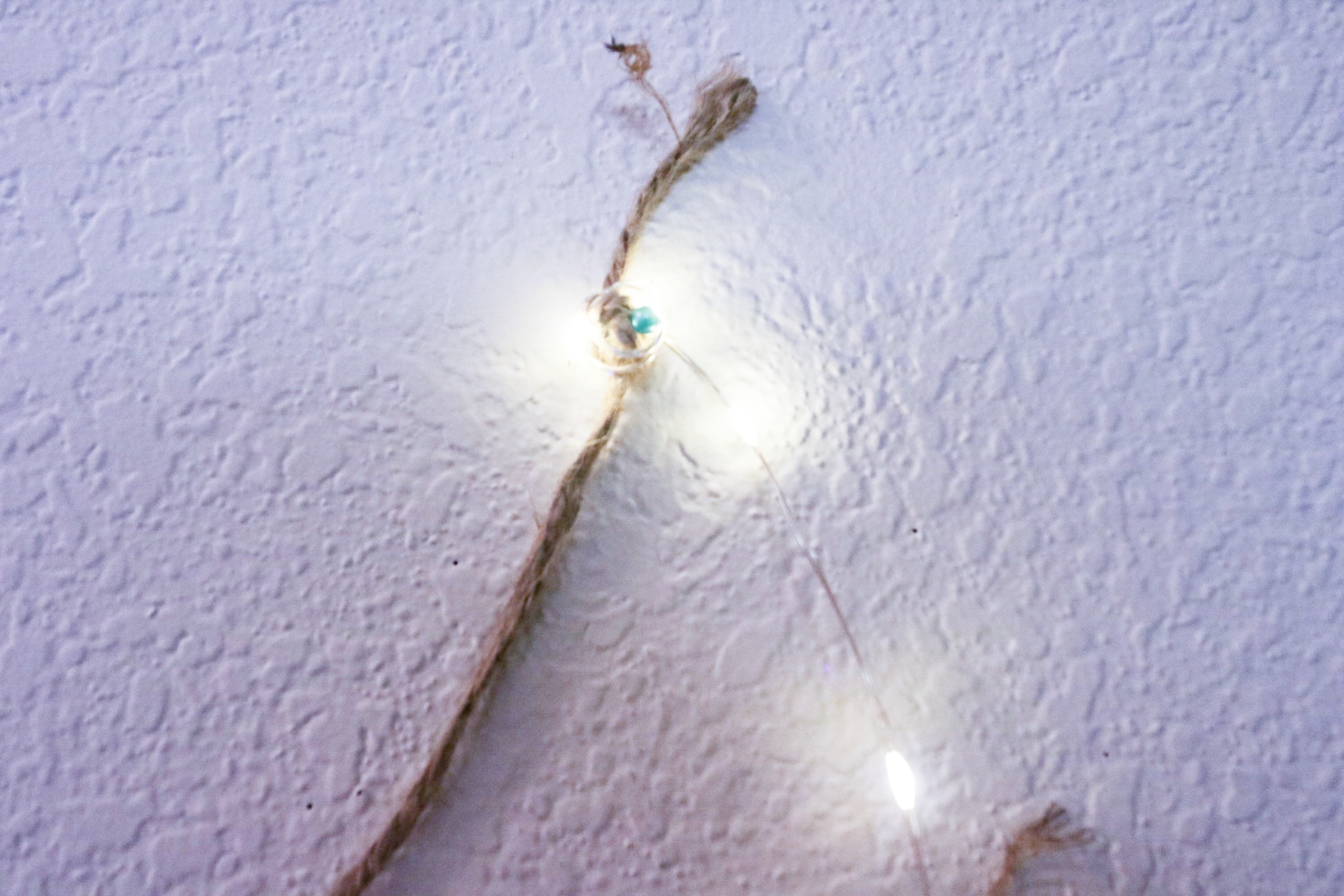 If you plan to add greenery, now would be the time to do that using the floral wire. You want to add it before lights. If you're leaving it bare, like mine, continue with this step. Loop the fairy lights around the point of the tree a few times so it's secure. Fairy lights are usually on a copper or metal wire so they're perfect for this type of project. Once the lights are secure, follow the same pattern as the twine, looping around the pins all the way down. My fairy lights were long enough to go back up the tree once I got to the bottom, which gave it even more light. If you have a battery pack like mine, just add another pin to the wall and hook the pack on.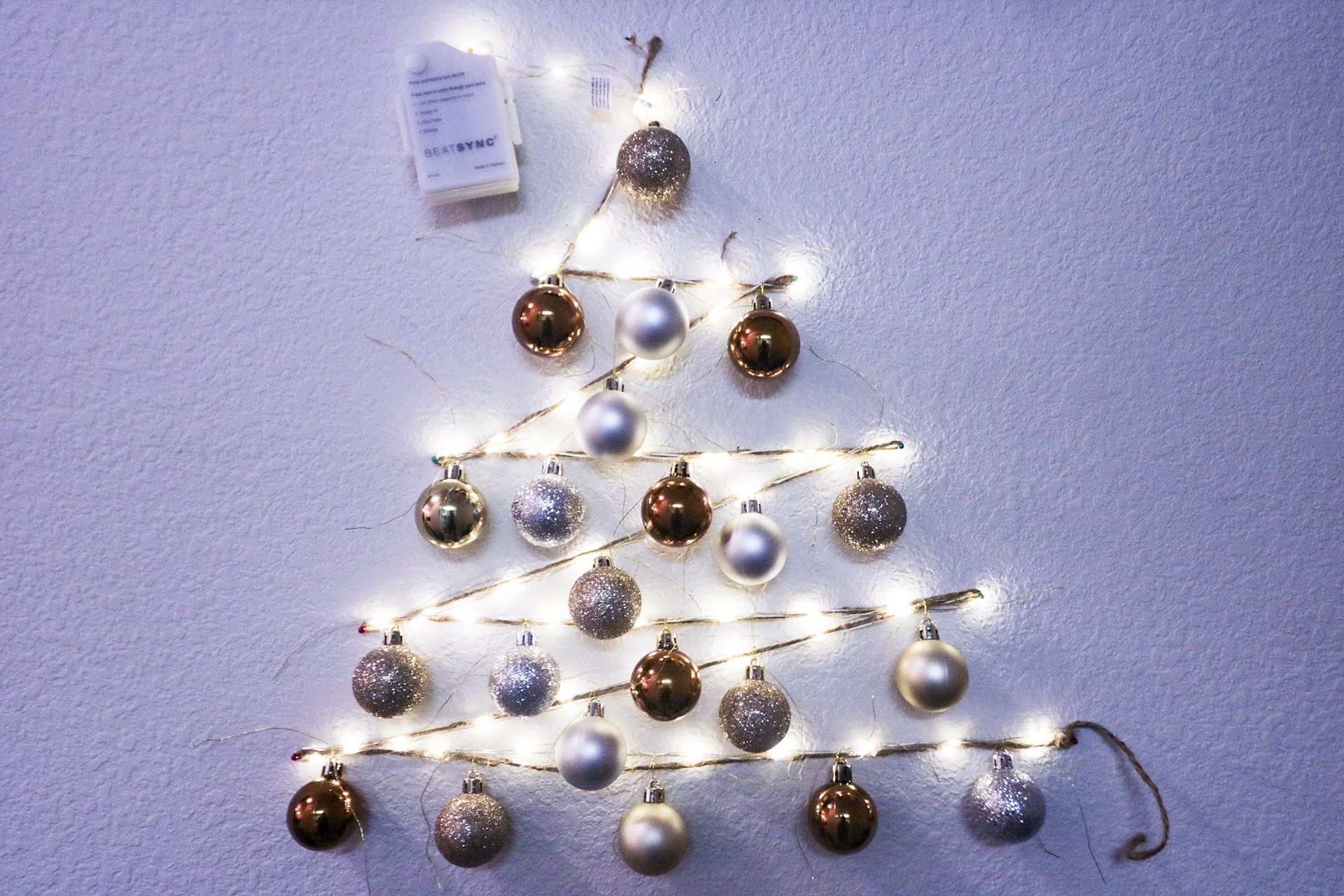 This is the part where you can get creative! Add whatever type of ornaments you want. Use fun ribbon to attach them if you'd like. You could even do a tree topper! There are so many ways you could customize this wall tree, which is why I love it so much. I won't use these same ornaments next year, but my two year old sure loved helping me with the glitter ones! Another great thing about this tree is you can put it as high up as you'd like. That means it can be out of reach of little ones!
If you try out this DIY for your small space this year, don't forget to post on Instagram and tag me @sugardesignco because I love seeing the beautiful decor y'all create!
-Ciera
Disclosure: This post may contain affiliate links that earn me a small commission, at no additional cost to you. I only recommend products I personally use and love, or think my readers will find useful.