If your pets are anything like mine, they see a Christmas tree and immediately start chewing on it! This can be a problem for several reasons. One, a cat or dog chewing on your tree will obviously damage it, whether it's real or artificial. Second, if your tree is real it is toxic to your pets. Not to mention, pine needles can cause intestinal damage. And even if your tree is artificial, ingesting pieces can still cause your pet to be sick. I have two cats and I soon realized that they didn't care how many times they got sick from eating my artificial trees, so I needed to figure out how to keep them away!

Insert this miracle product! Naturvet Bitter Yuck No Chew Spray has been a lifesaver. It's so easy to use. All you have to do is lightly spritz any branches that are in reach of your pets. It does have a slight scent, but it goes away. If you use a wax melter or put scentsicles in your tree, you won't smell it at all!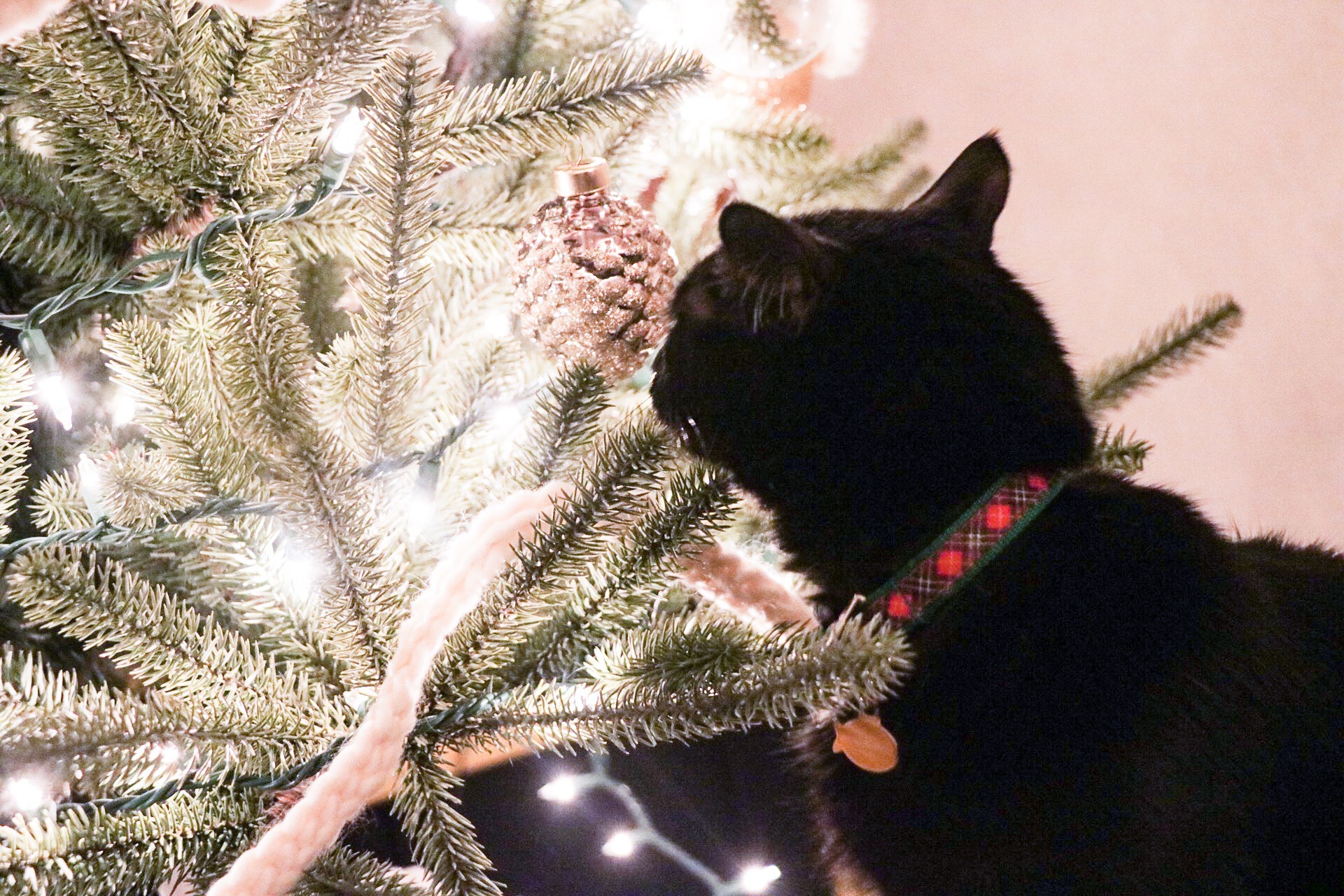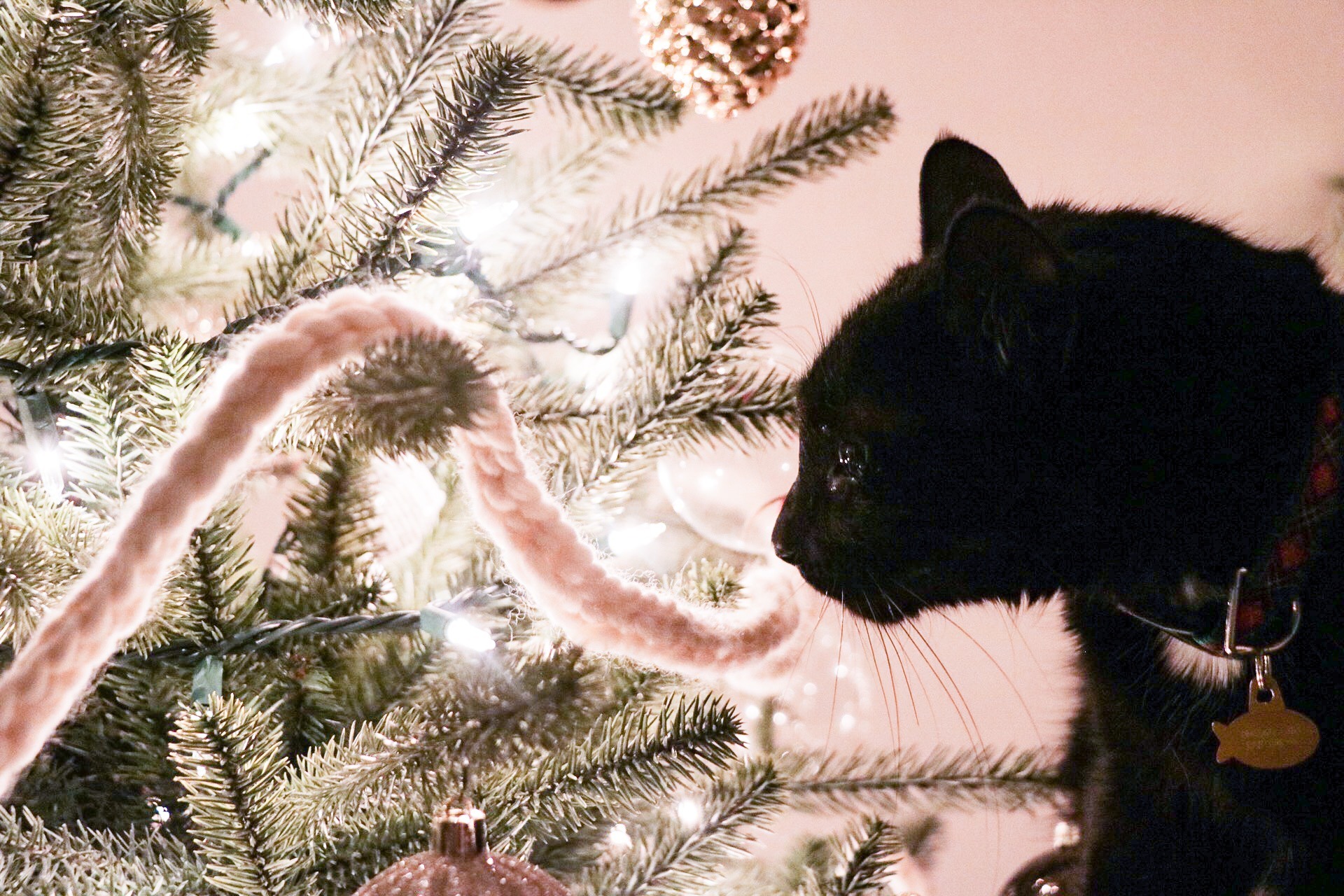 Your pet will probably still sniff around your tree and they might try chewing in different areas at first, hoping to find a spot that doesn't taste gross. But once they realize the whole tree tastes bad, they won't want anymore! I have one cat that still tries occasionally because he just really loves chewing on the trees for some reason, but he always gives up.
Have you found other ways to keep pets away from your tree? Let me know in the comments!
-Ciera
Disclosure: This post may contain affiliate links that earn me a small commission, at no additional cost to you. I only recommend products I personally use and love, or think my readers will find useful.