The flocked look is so popular right now, which means there are endless DIYs for flocking your own tree. As someone who has invested money into good Christmas trees, I don't have much interest in possibly damaging said investment, so I decided to find a way to get the flocked look without bringing any harm to my trees. If you want to try out the flocked look without any commitment, this DIY is for you!
3. Large Flocked Picks – What I used is no longer available, but I've linked something similiar. (It's slightly smaller, so maybe double up)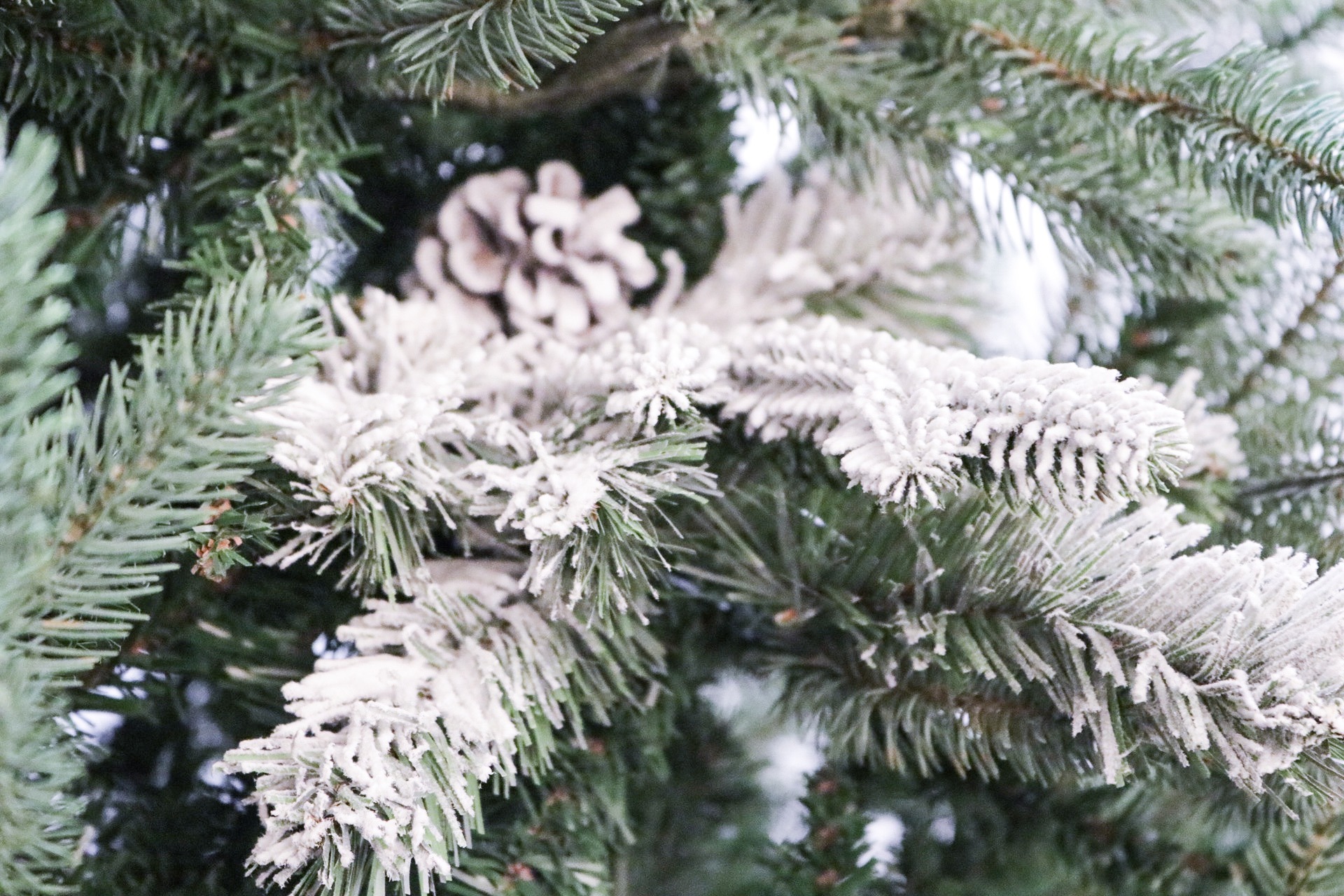 Start with filler picks all over the tree. I used 12 of the ones linked above. Be sure to fluff them and mix in branches from the tree once you have it on. This will help it appear to be part of the tree and not something that was added. Don't add filler picks to large gaps in the tree, those will be better for the large picks. These are better for mixing in with areas that don't have gaps.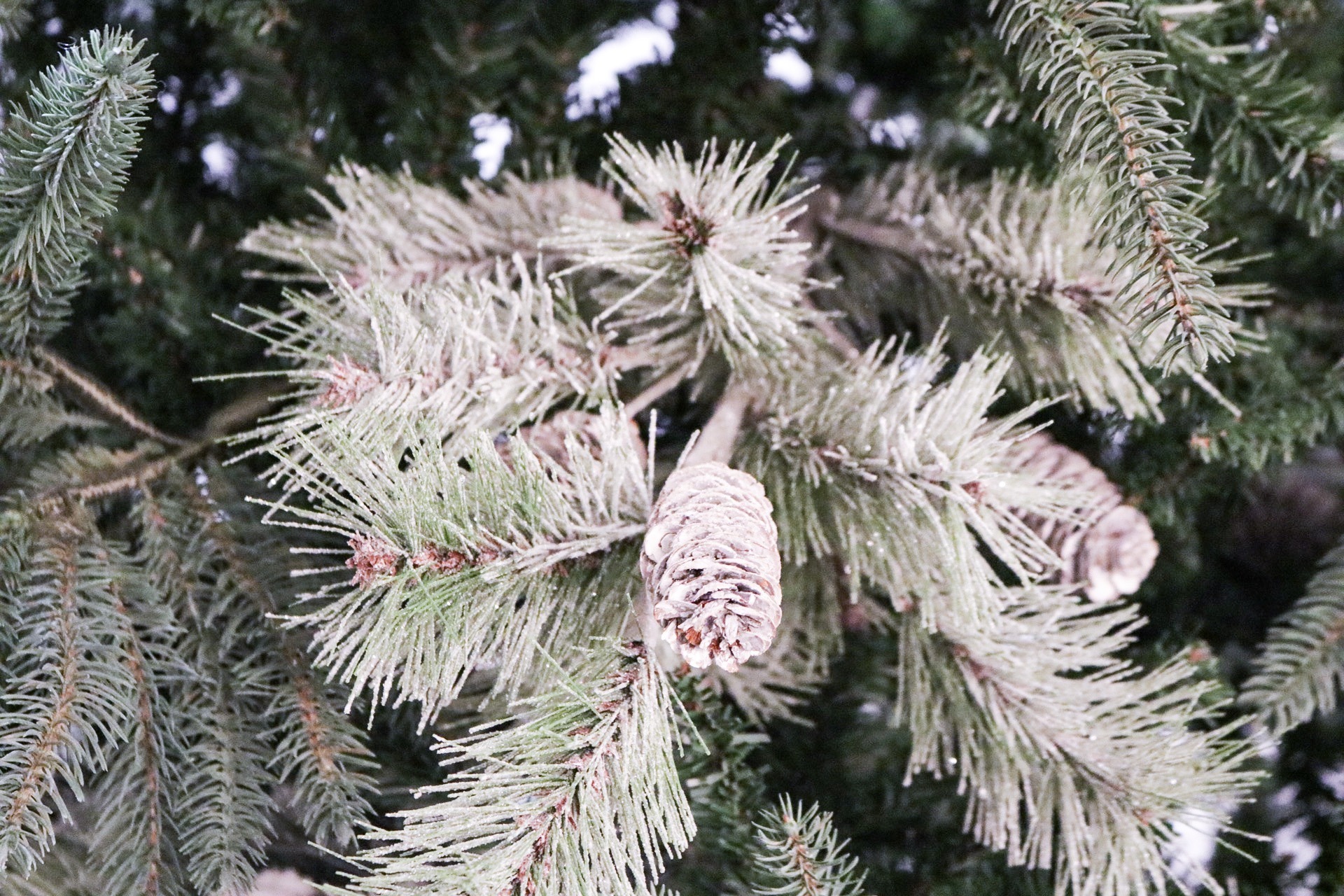 Medium sized flocked picks can be added to small gaps once they're fluffed. I only used two and these are sparkle flocked because I wanted some variety. 
Large flocked picks are perfect for any big gaps, especially in the lower area of the tree. I used four of these, but I think I'll be adding even more. 
This step is totally optional, but the weeping pine picks add some great dimension and variety to the look. These are probably my favorite picks, even though there's only three. I'll probably add some more of these in the future, too.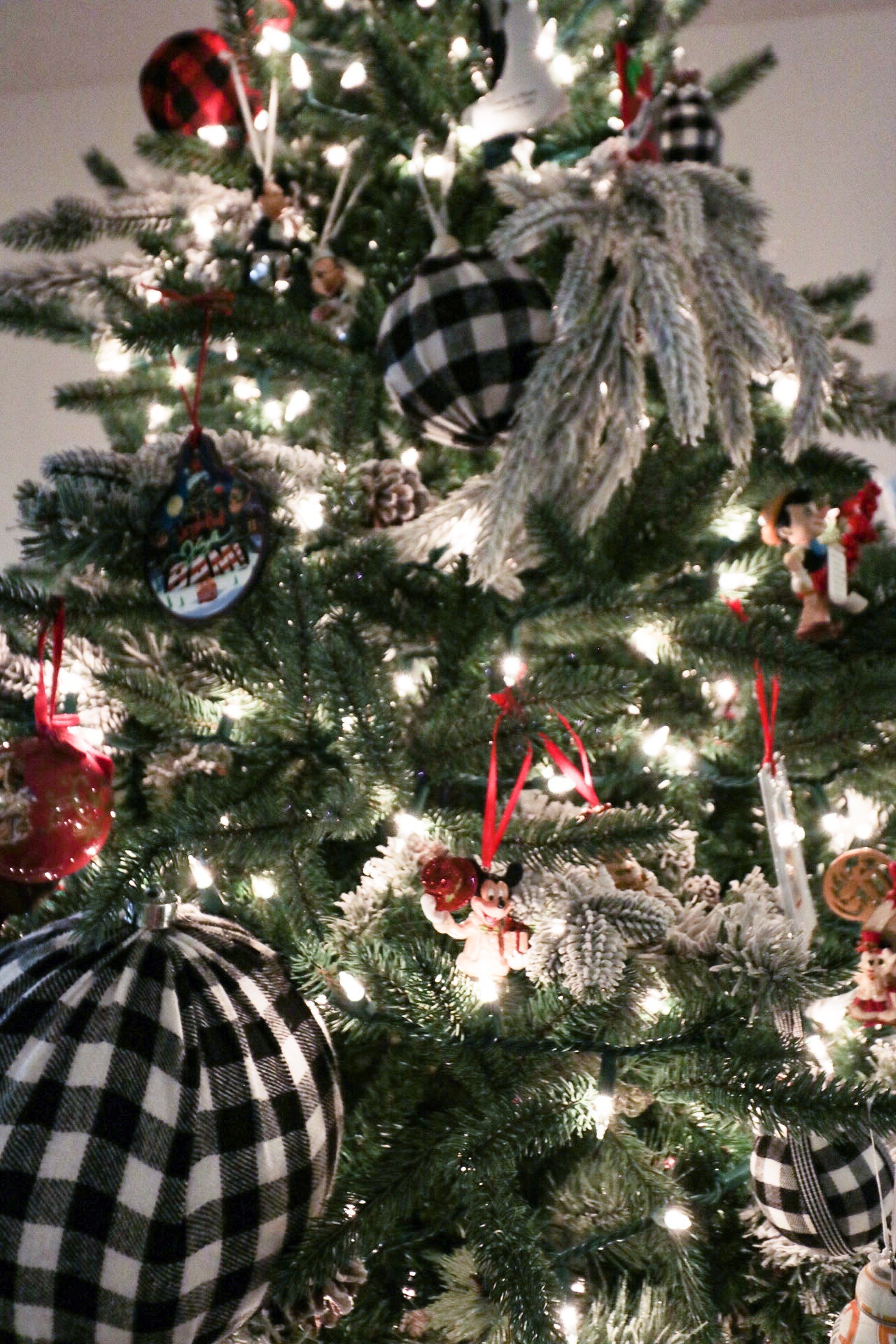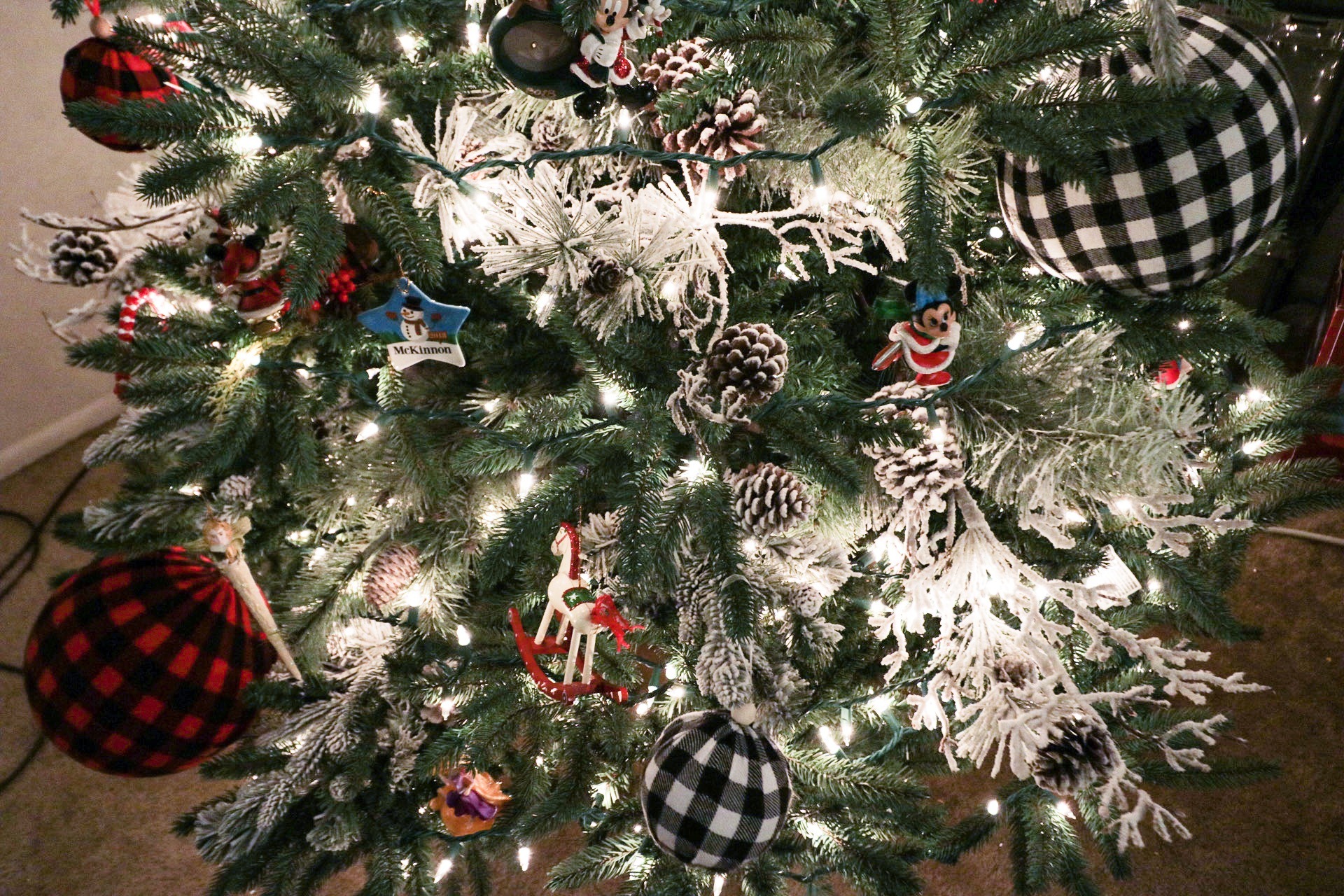 After adding all my flocked picks and decorating my tree, I was so happy with the look! I've received so many compliments on it and I can't wait to add more to the tree next year.
I hope this helped you if you were looking for a way to try the flocked look without buying a new tree or flocking your current one! As always, if you try this out don't forget to post on Instagram and tag me @sugardesignco because I love seeing the beautiful decor y'all create!
-Ciera
Disclosure: This post may contain affiliate links that earn me a small commission, at no additional cost to you. I only recommend products I personally use and love, or think my readers will find useful.