Are you tired of tangled ornament hooks? What about those heavy ornaments that don't seem to be secure on the tree? I've got a solution for you! Not only does it solve common problems, it also makes your ornaments look better on the tree! Keep reading to find out my secret for hanging ornaments.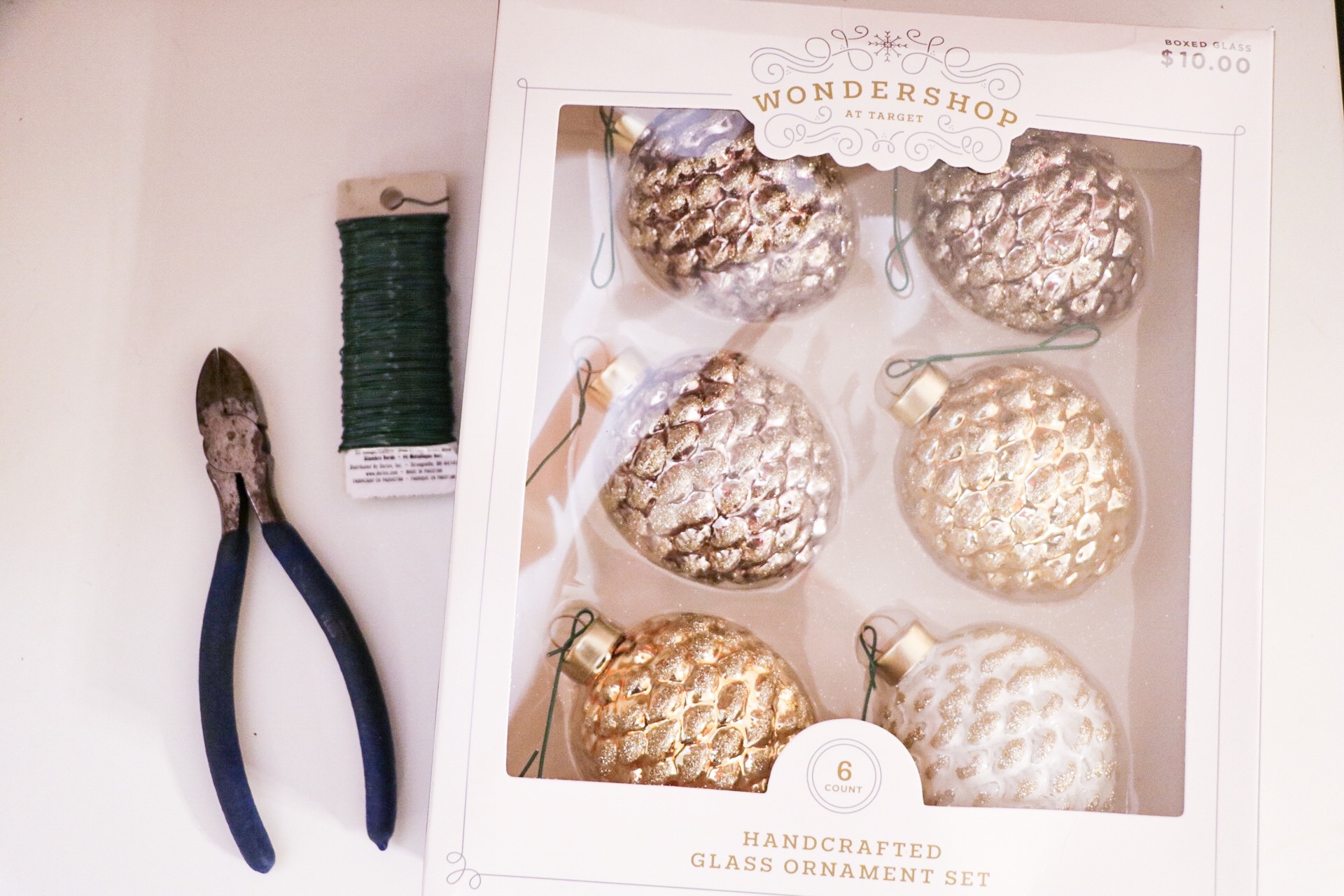 Measure out how much wire you'll need to hang each ornament. Remember to leave enough to twist the wire and wrap (this will be explained in the later steps). For heavier ornaments you might want to twist a few more times, so it's better to have too much than not enough. You can always trim the wire later if you want to.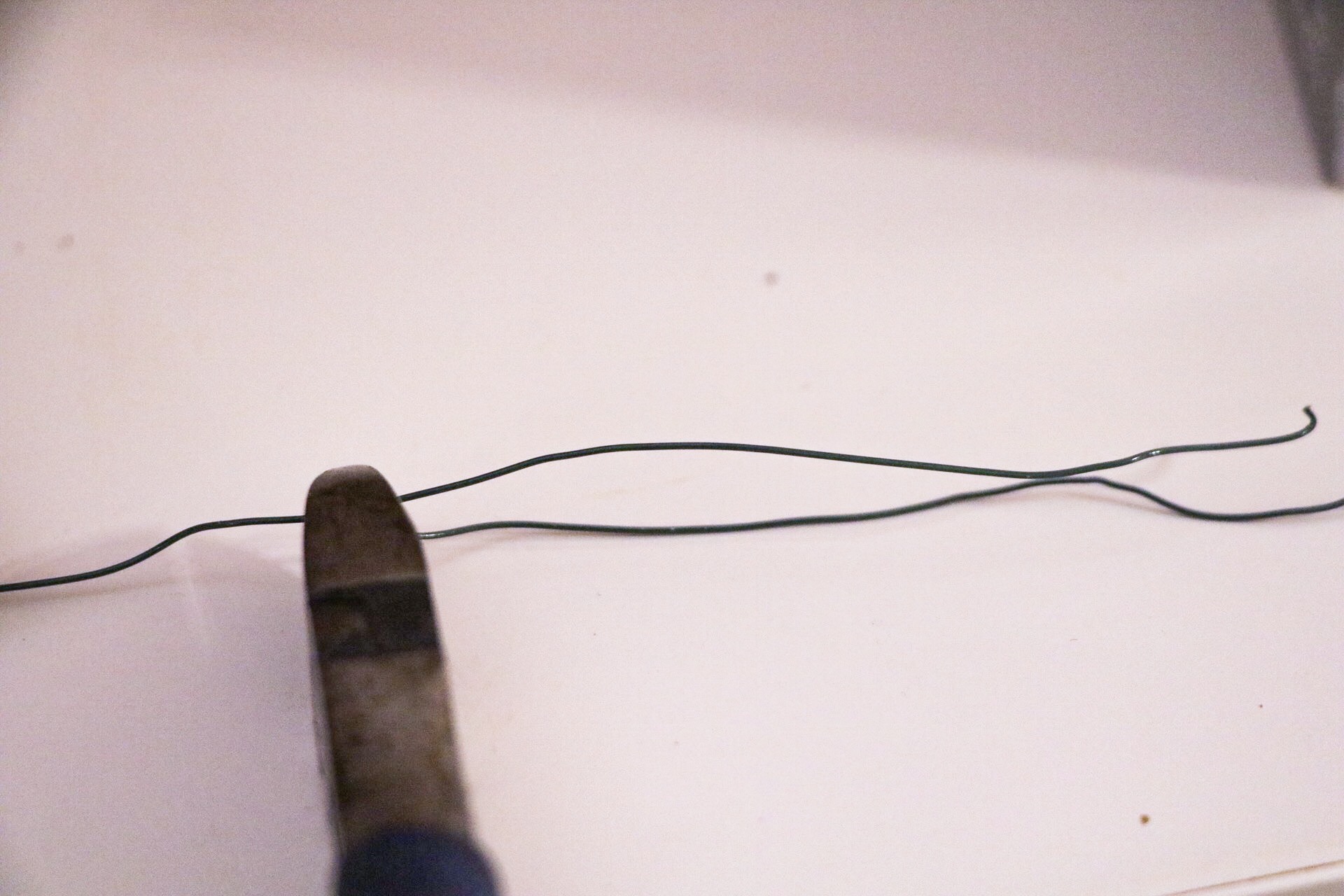 Cut the wire at the length needed. Continue to cut pieces of the same length until you have enough for your ornaments. If you have ornament hooks that are long enough, you can skip these steps and use those instead. Most are too short, but I did have some that were long enough.
Thread the wire through the ornament, making sure there's an even amount on each side. Then twist a couple of times so it's secure.
Attach the ornament to a branch, pulling it as close to the branch as possible. Twist a couple of times, then wrap the remaining wire around the branch to add some extra security.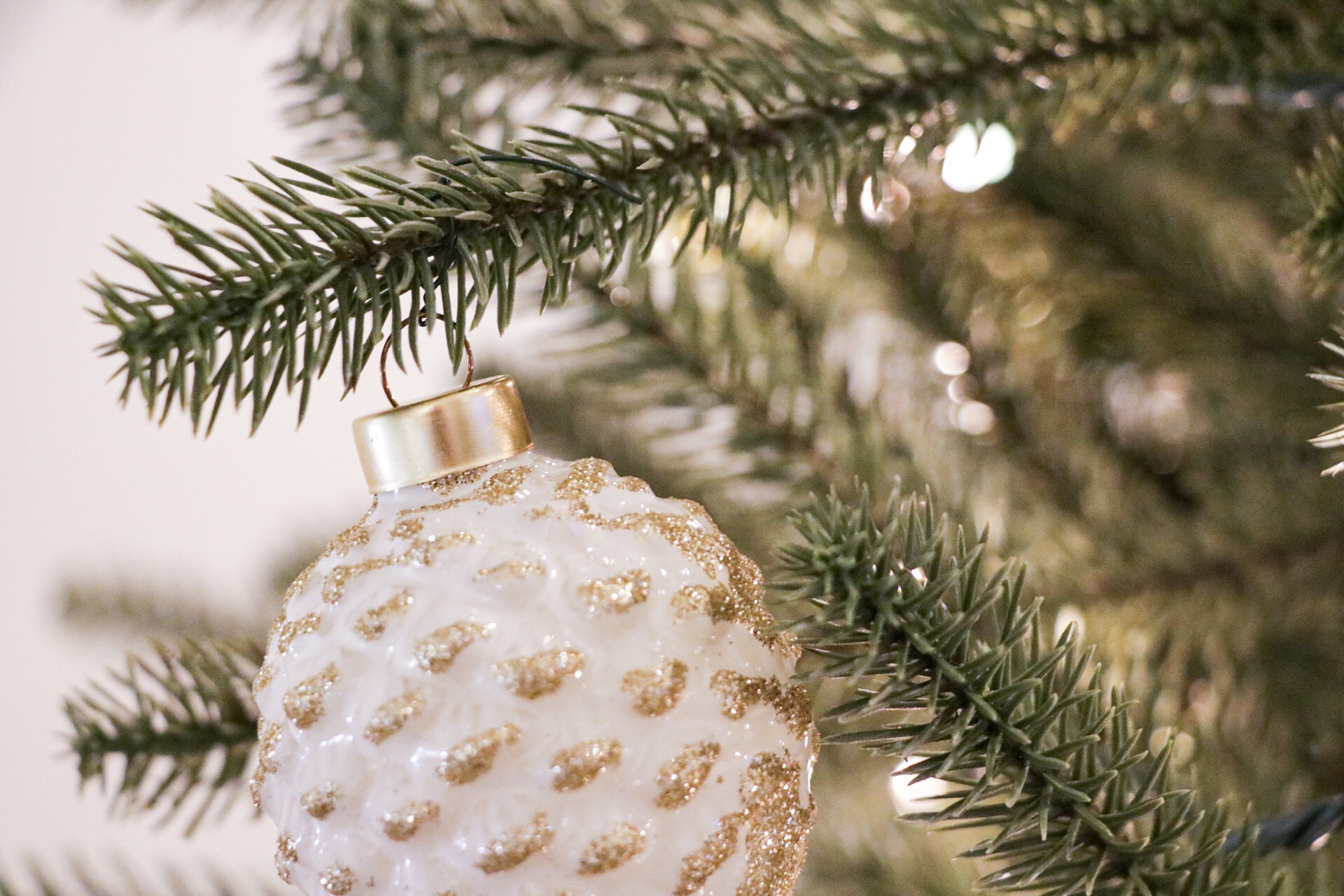 You can see in the photo above how I wrapped the remaining wire around the branch. Because it's green floral wire, it's hidden pretty well. This can help give extra security to heavier ornaments. One of my favorite things about using this method is the ornaments aren't hanging so far down from each branch! They're right there on the branch, which I think looks so much nicer. If you have little ones who are notorious for pulling ornaments off the tree, this is another way to keep that from happening! I promise you, they won't be able to get these off. 
This might seem like a lot of work to hang your ornaments, but once you get all your wires for each ornament you won't have to go through this process again next year. You also don't have to worry about ornament hooks left on the tree because your floral wire was secured to your ornament before you put it on the tree. 
Let me know if you try out this new way to hang ornaments this year!
-Ciera
Disclosure: This post may contain affiliate links that earn me a small commission, at no additional cost to you. I only recommend products I personally use and love, or think my readers will find useful.