Faux Fur tree skirts are are great addition to your Christmas tree if you're incorporating the glam Christmas Decor Style this year. Today I'm sharing what is probably the easiest and most affordable DIY you will ever do to add this beautiful touch to your decor! You only need two things and it will only take a few minutes!
1. 2 Yards of faux fur fabric of your choice. You can get this at most craft stores for really cheap!
2. Something to put underneath the fabric (more on this in step 1!)
Attach something to your tree stand that will add some body to the look. If there isn't anything underneath, the fabric will just lay on the stand and you'll see the full outline of your tree stand. I don't know about you, but that's not really the look I was going for! I used some packing materials from a package I received recently, but in the past I've used crumbled up newspaper. You most likely have something already that will work, so you won't need to buy anything for this part.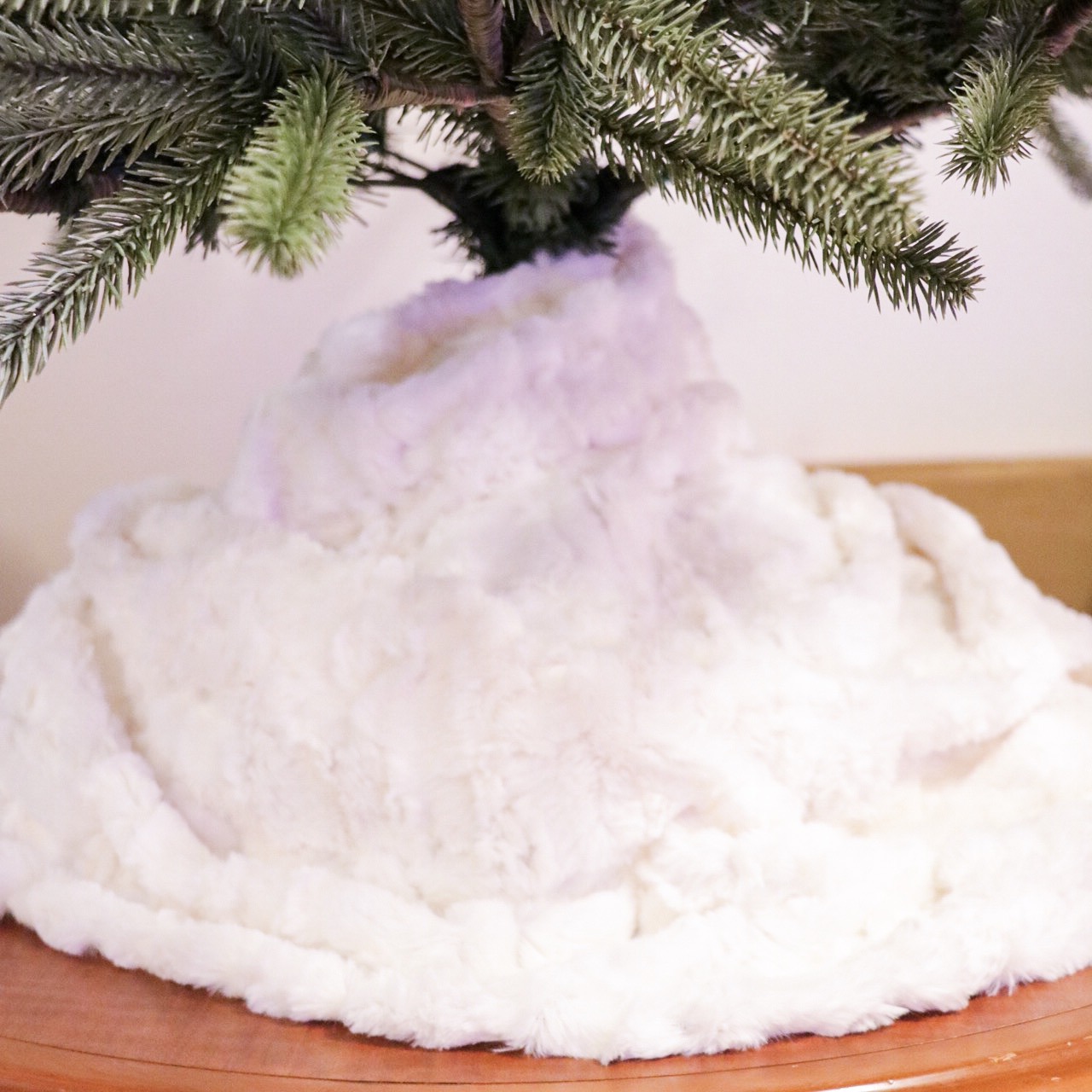 Wrap the fabric around the stand, making sure to cover all fluffing material and the full stand. Once you have it wrapped, you can make adjustments until you're happy with how it looks. And that's it! You're done! Two things and two steps.
This isn't meant to look like a normal tree skirt, obviously. I was inspired by all the blanket wrapped tree stands I kept seeing on Instagram and I just fell in love with the idea of a faux fur version! 
If you do this DIY, post on Instagram and tag me @sugardesignco because I want to see the beautiful decor y'all are making!
-Ciera