The Mid Century Modern style is one I've been wanting to try for a long time. So much so that I've collected vintage pieces from the time period throughout the years in hopes I'd have the courage to try it out at some point! This year I'm making a tiny step in that direction and using this style in my daughter's room. This is a great style to use in your home if you're already using Mid Century Modern decor or if you don't want to deal with a tree shedding needles. Because let's be honest, it doesn't matter if you get real or artificial, they always shed! So if you're wanting to try this out I've put together a guide for the main essentials to get you started.
This style is all about aluminum trees and if you want to stay true to the style, get a bare tree like this one pictured above. If you'd like a more budget friendly tree that still fits the style, try this one. You can also find a vintage aluminum tree on Ebay or Etsy, but those can be anywhere from $300-$600! If you want to skip the silver tree altogether, you can still grab this adorable teeny-tiny tinsel tree for just under $12!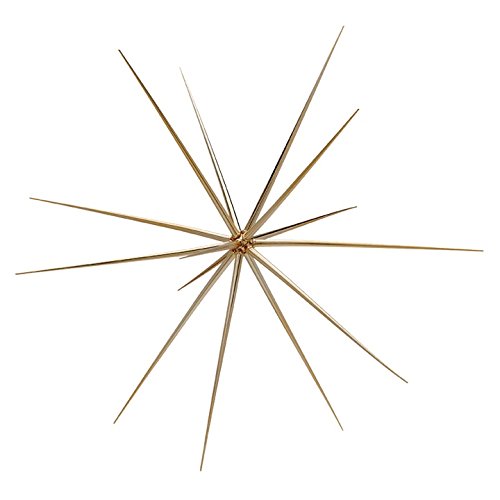 Okay, so this isn't technically a tree topper. But I rarely use an actual tree topper on my tree! All you have to do is get some wire, tie it on, and you're good to go. You might be wondering if this will clash with your silver tree, but the no mixing metals doesn't really apply with this style. This is the perfect mid century modern tree topper!
One of my favorite things to change for Christmas are my throw pillows. These colorful retro pillow covers are perfect to match mid century modern decor this Christmas. The colors might not seem like the usual Christmas colors, but this style uses a lot of colors other than red and green!
Candles are one of the most popular Christmas decorations and these candle holders are the perfect addition to your mid century modern Christmas decor! They fit all standard candlesticks, so you can use them for the candles you already have.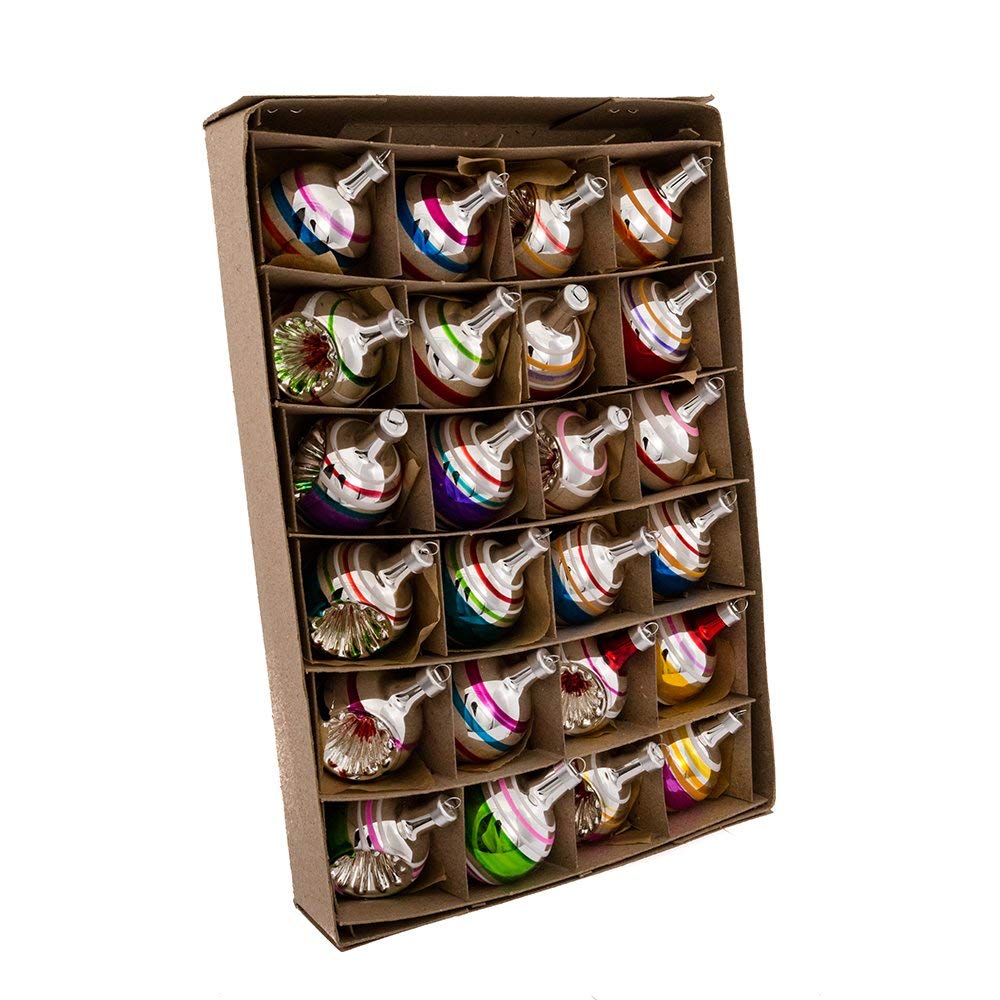 The silver tree and vintage style ornaments are probably the most important parts of this style. I absolutely love this style of ornaments! The good news is, you don't have to buy expensive vintage ones anymore. You can find the vintage style on Amazon like these and occasionally you'll find them in other shops. If you really want to stick to the true style and get vintage ornaments, you can find them on Etsy, Ebay and at vintage shops.
The actual vintage deer from this time period are pretty expensive. I was lucky enough to find some a few years ago for only a few dollars! But thankfully, these are another thing they've started making new in the style of the vintage deer so you can still snag these deer ornaments for your decor! I wouldn't use them as ornaments on your silver tree though. Instead, I'd put them on a tinsel wreath or display with bottle brush trees.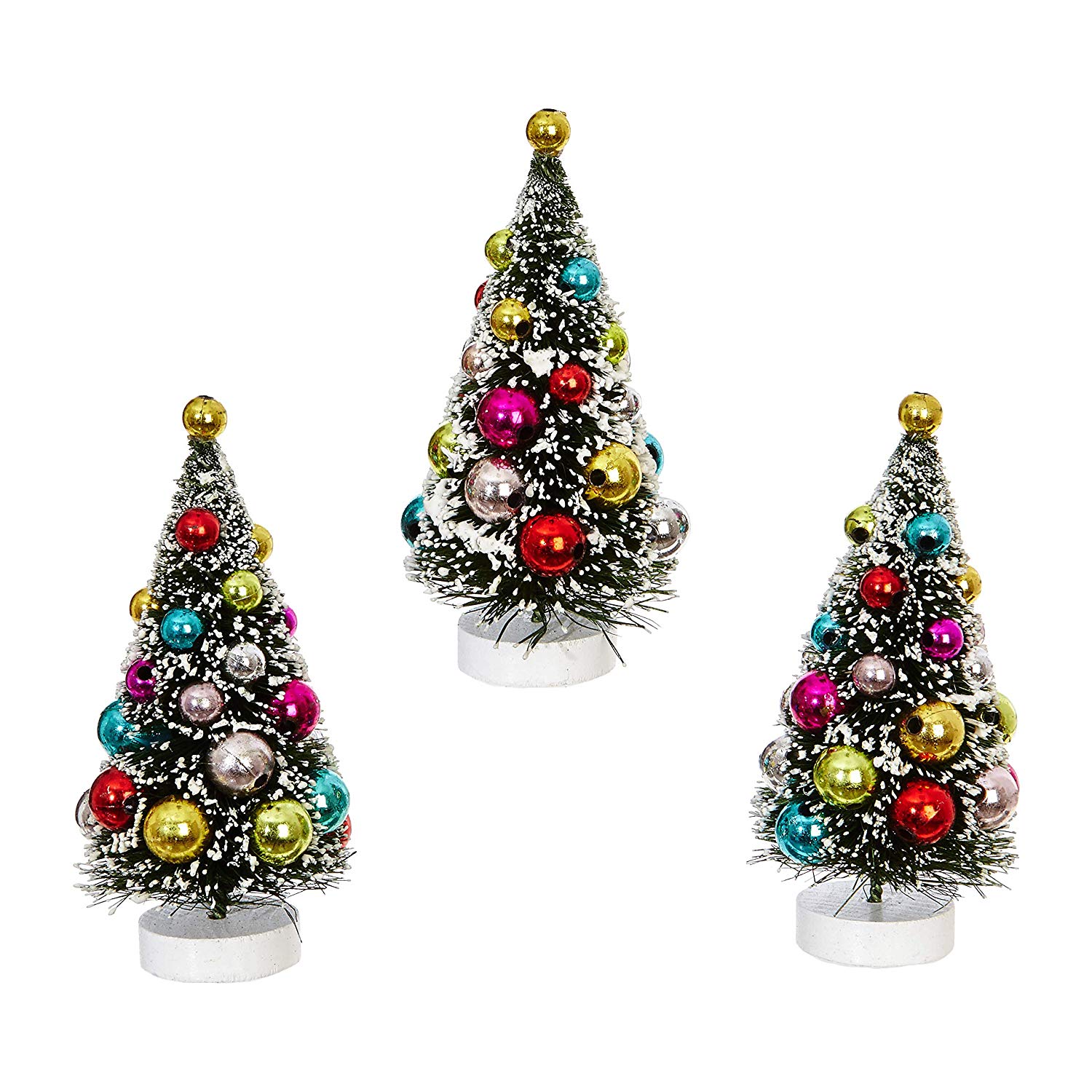 Speaking of bottle brush trees…these are perfect for any display in your home if you're using this style of decor! I have a full collection of bottle brush trees of all different styles and I love mixing them up. The best thing about these is the variety! There are so many to choose from and you really can't go wrong.
And last, but certainly not least, lots of tinsel detail! If you decided to skip the silver tree, you can still add in the tinsel or silver garland. Or even if you did do a silver tree, feel free to add even more tinsel details around the house! This is one of the main parts of mid century modern Christmas decor and it's one of my favorites! So I say…go crazy!
Are you trying this decor style this year? Let me know in the comments! And be sure to check out the video tour of my daughter's room that's decked out in mid century modern Christmas decor this year!
-Ciera
Disclosure: This post may contain affiliate links that earn me a small commission, at no additional cost to you. I only recommend products I personally use and love, or think my readers will find useful.