Are you wanting a Chip and Joanna Gaines inspired Christmas? If so, then Farmhouse Christmas decor is probably for you! There's a good chance you probably have some farmhouse inspired decor in your home already if you're trying out this look for Christmas, but if you don't I have a full style guide here. Today I have a simple DIY wreath that includes a couple of items you can easily use year round!
Carefully unwind the holly berries from the stem so they'll be more visible in the wreath. If you leave them close to the stem you won't be able to see them very well once they're tucked into the wreath.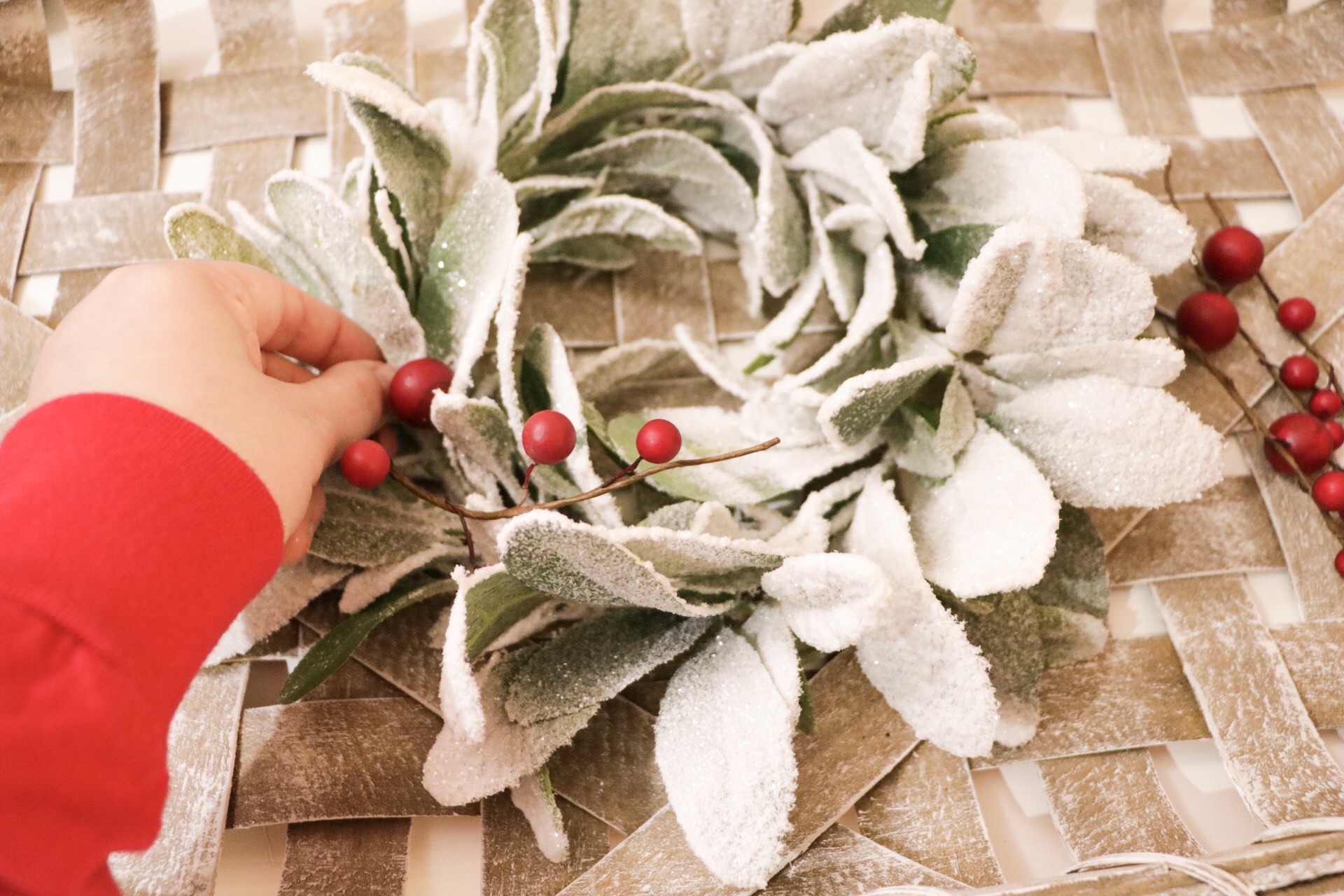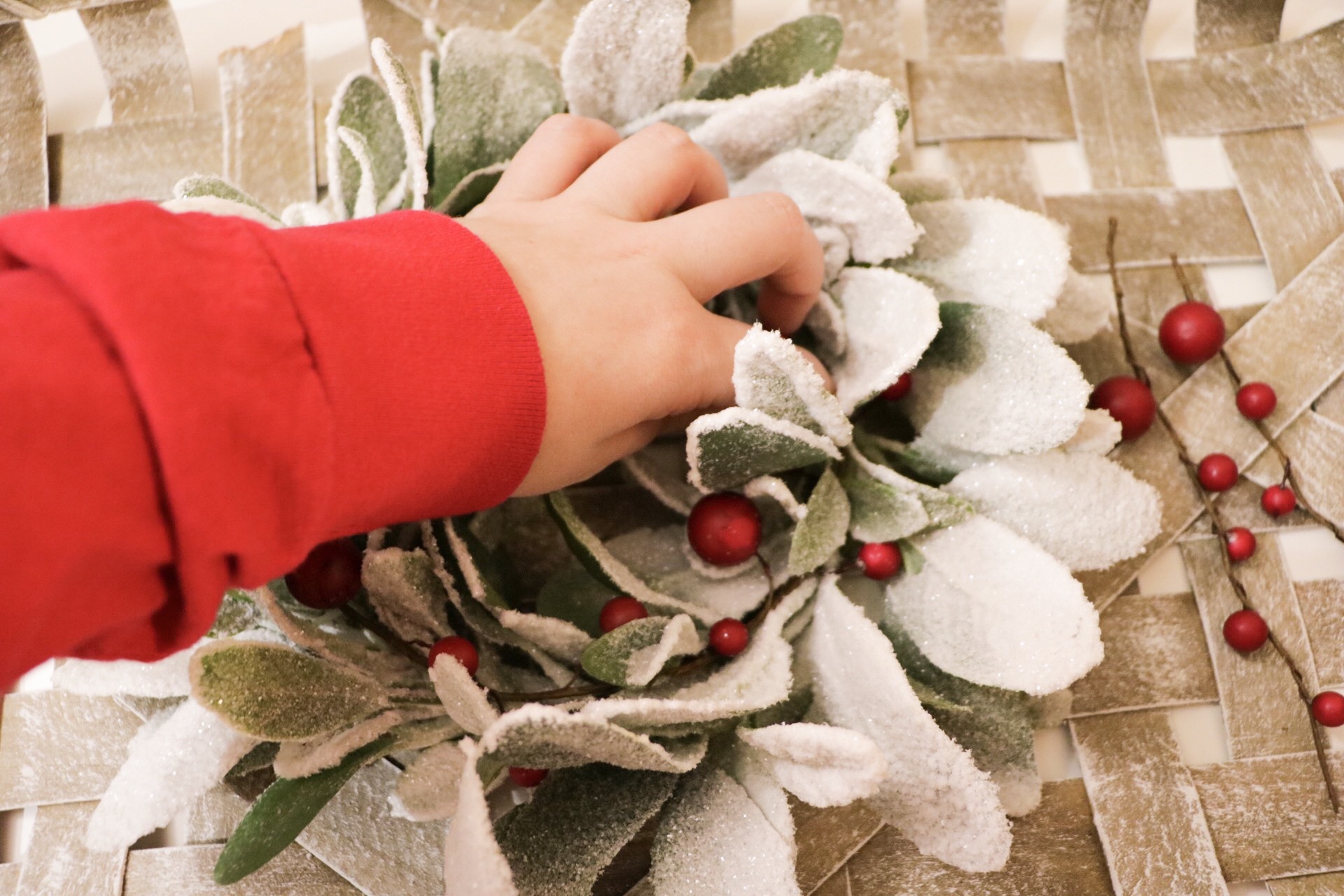 Work the holly berry stems into the wreath. It will take some time as you bend them and tuck them in closer to the bottom of the wreath, but just keep going until it looks like the berries are evenly spread.
Find your placement for the Christmas sign and attach it with floral wire. This sign had a handle on top, so I ran wire through that and under the wreath then twisted it closed. Like I mentioned before, it's an ornament, so it's light and didn't need much securing. If you have something heavier it might need hot glue or extra wire.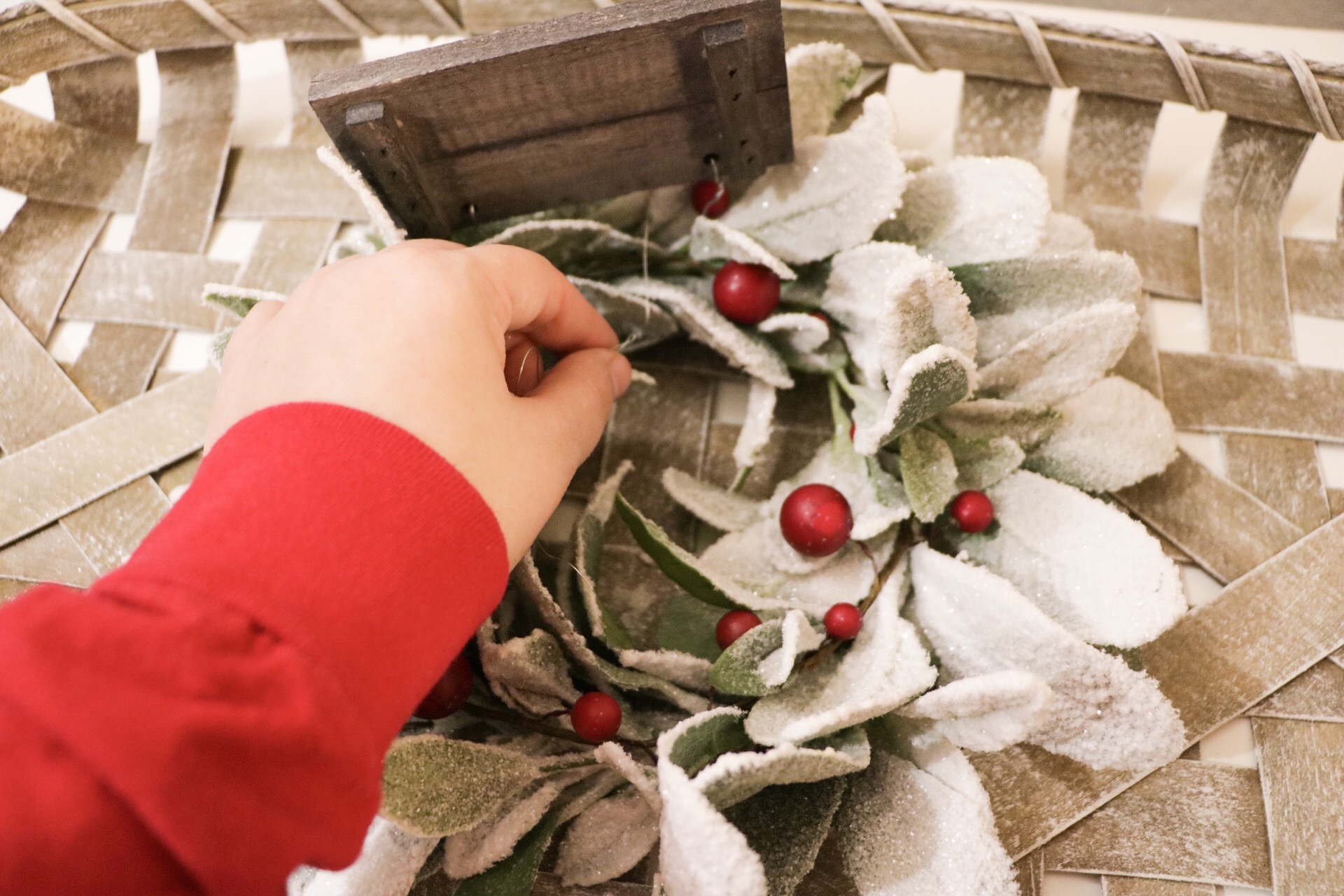 Use floral wire to attach the wreath to the tobacco basket. I only used two loops and then twisted it close, but if you are using a heavier sign you might need more than that to attach it. It might even be a good idea to attach it in multiple places to even out the weight because tobacco baskets are pretty fragile. I would keep that in mind when choosing your sign.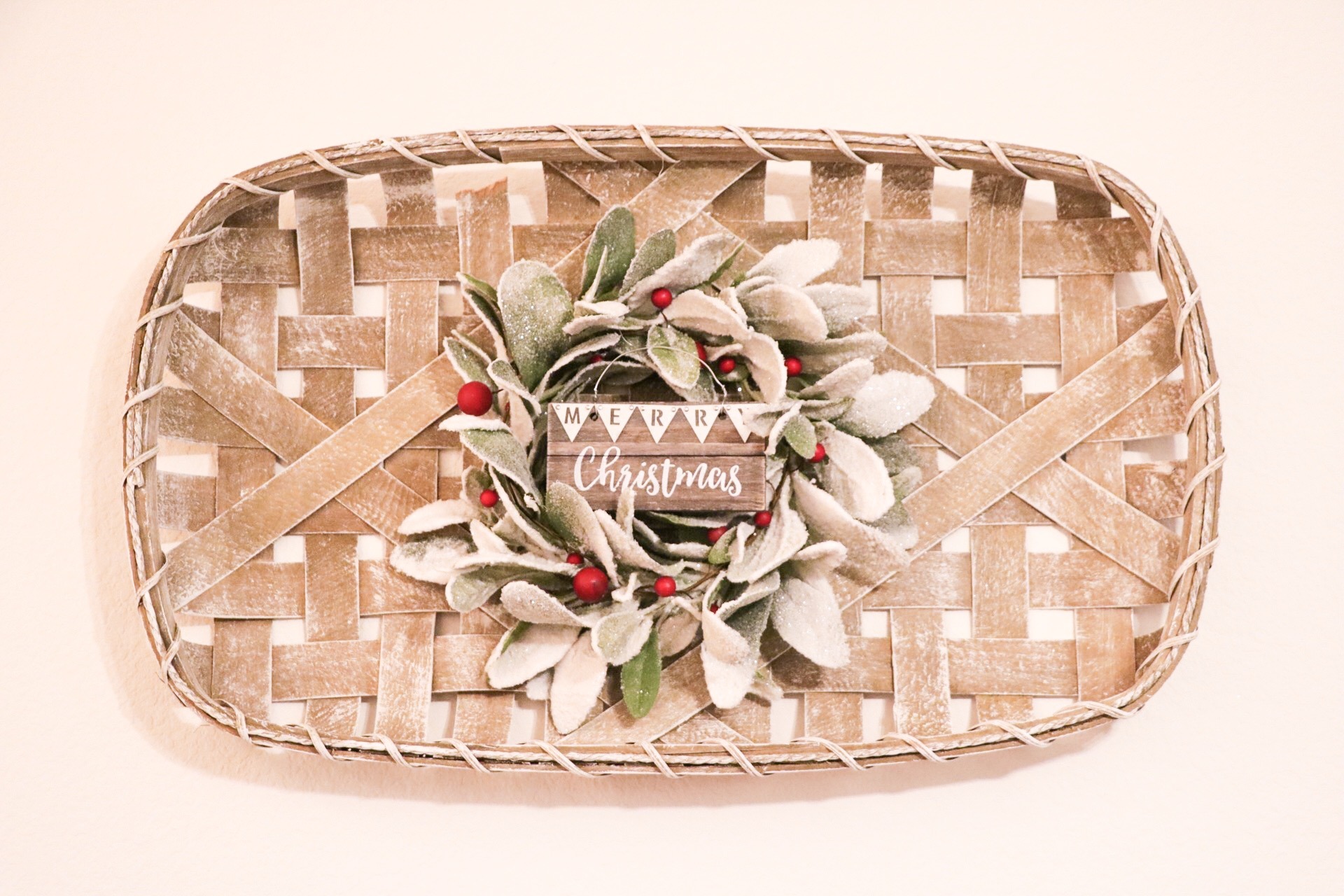 Tie a loop of jute string on the center of the back of the tobacco basket and use that loop to hang it on a wall hook. Adjust until it looks exactly how you want!
This is one of the easiest DIYs I've ever done, but it looks so beautiful on my wall. It's one of my favorite decor pieces! The best part is once you remove the holly berries and sign, this can be used year round. I plan on finding a different sign and some cotton pieces or flowers to add in for other seasons. This is one of those things that can be updated for different seasons and keep things looking fresh and new.
If you do this DIY be sure to take a photo and tag @sugardesignco or #sugardesignco on instagram so I can see!

-Ciera
Disclosure: This post may contain affiliate links that earn me a small commission, at no additional cost to you. I only recommend products I personally use and love, or think my readers will find useful.