Scandinavian/Minimalist Christmas decor is perfect if you're wanting a style that doesn't scream "CHRISTMAS" but still has that cozy Winter feel. One of my favorite things about this style is that it incorporates a lot of natural materials. Today I'm going to show you how to make some ornaments that will fit perfectly with your Scandinavian style Christmas decor, using some natural materials and just a few steps!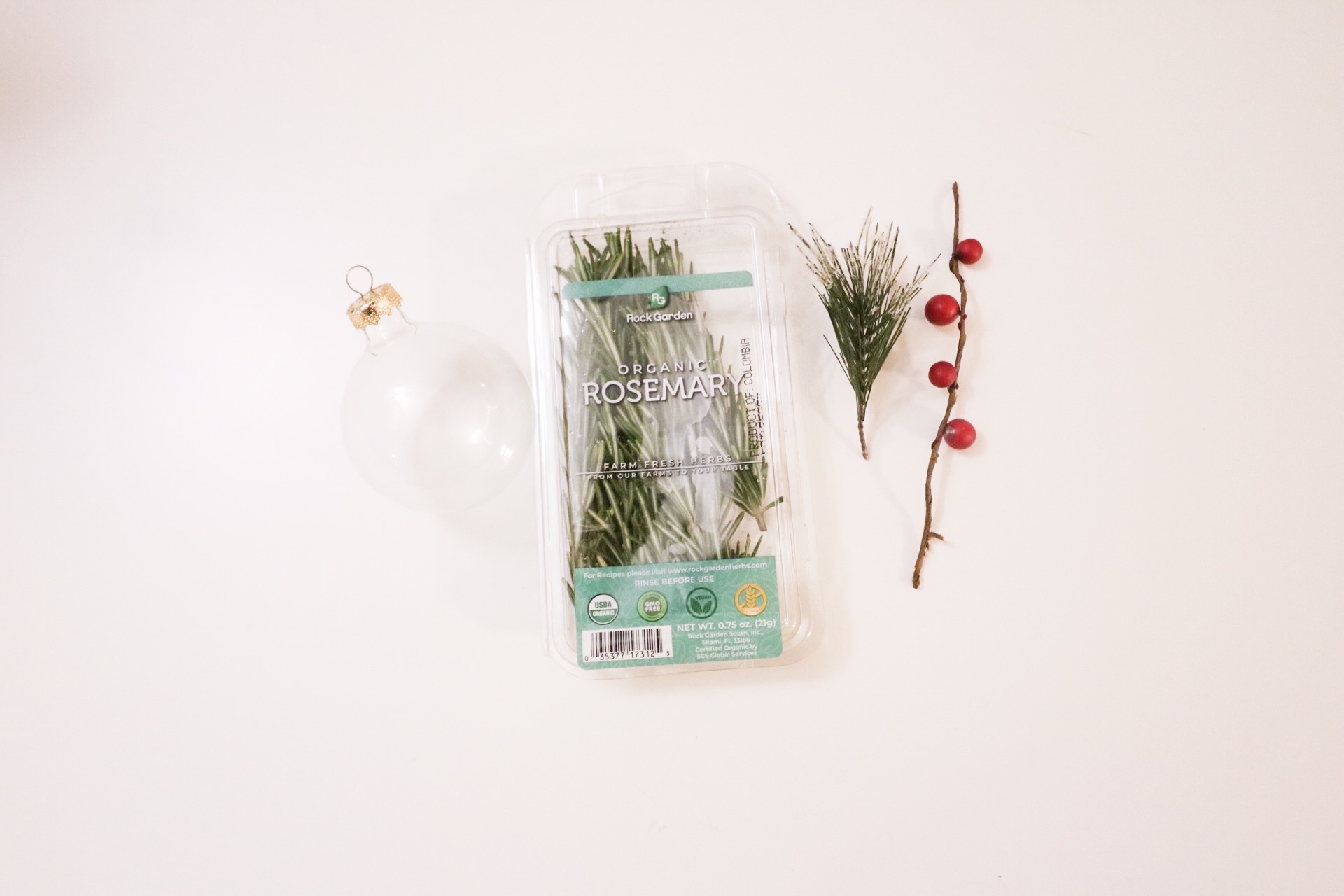 What you'll need:
–Wire Cutters for cutting greenery and the holly branches
–Clear glass ball ornaments
-Fresh Rosemary (you can get this at most grocery stores in the fresh produce section)
-Sprigs of other greens and/or holly
You can use fresh or artificial. I used artificial because I don't have access to fresh greens at the moment. I do recommend using something different than what your tree is though.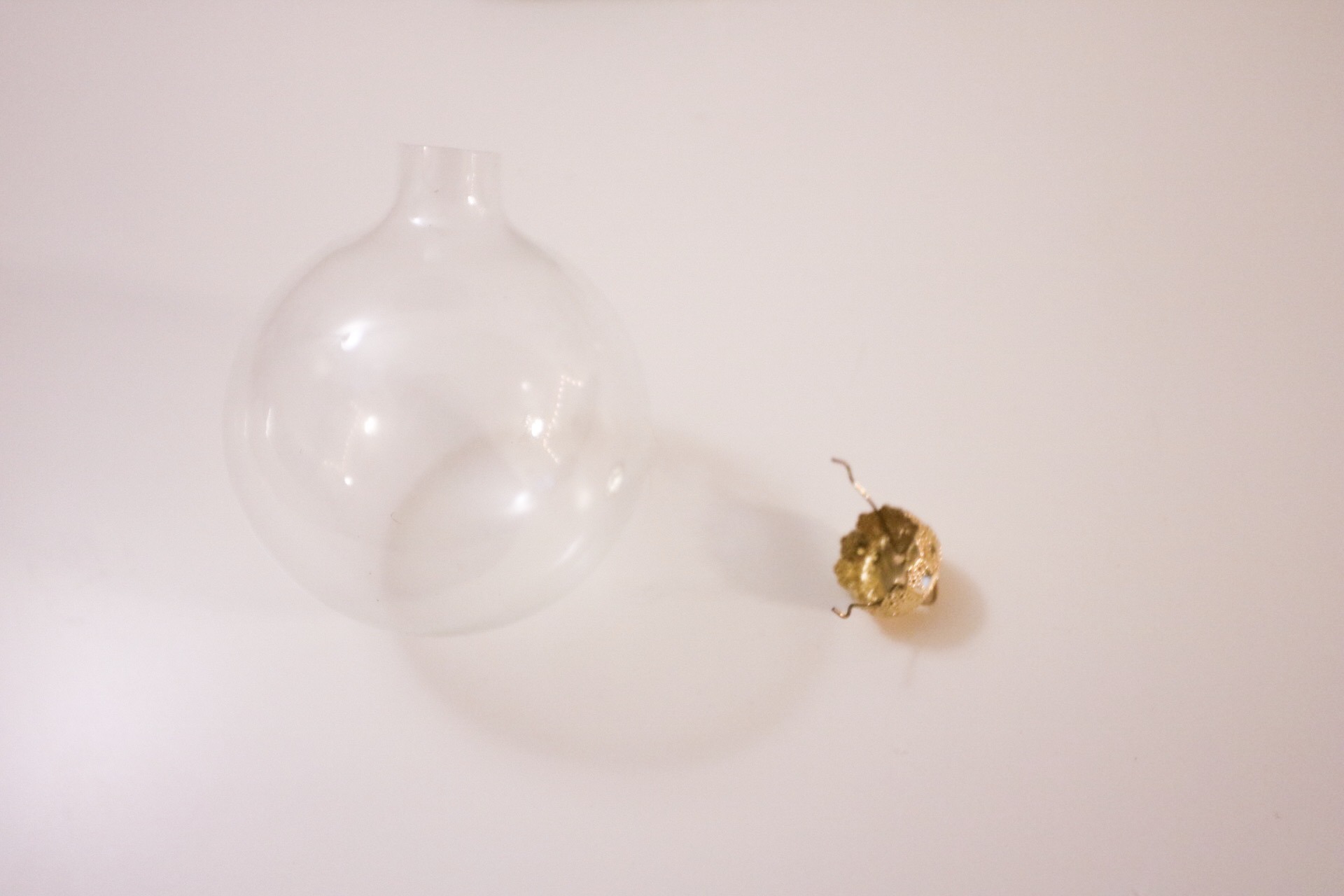 Step 1. Remove the top from your ornament. Be careful not to break it! Usually it's a fairly easy thing, just squeeze the wire top so it can slide out. But occasionally you'll get an ornament that's particularly fragile and parts will break off at the top, so be extra careful with this step.
Step 2. Take a sprig of fresh rosemary and cut it in half, so you have two pieces that are the same size. You'll be able to make more ornaments by cutting it in half and the rosemary lays in the ornament better when it's shorter.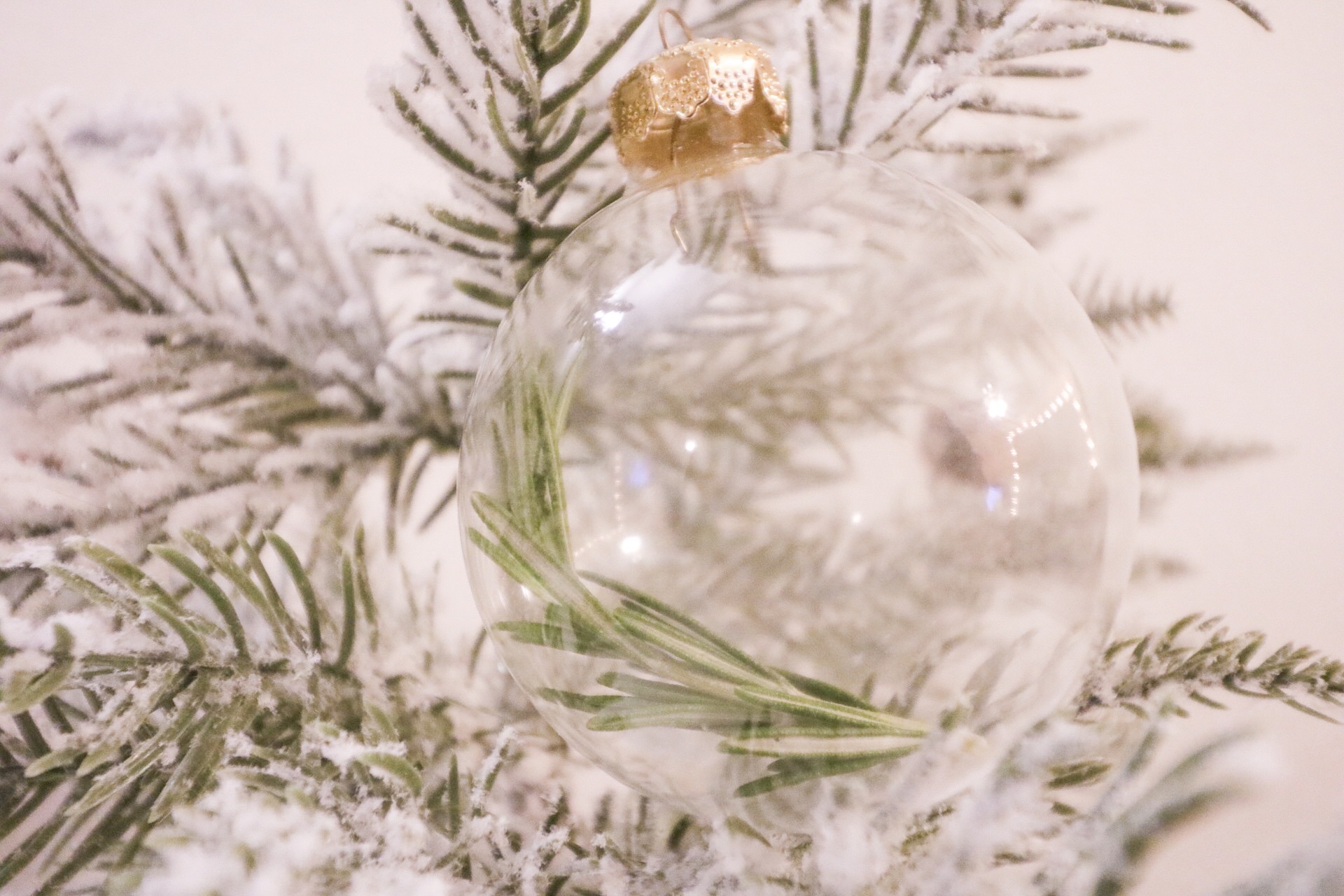 Step 3. Put one half of the rosemary sprig in the ornament and move it around until you get it where you want it.
Step 4. Put your ornament top back on carefully.
It's so simple, but it looks beautiful on a tree!
Just repeat those steps with your other greens and you'll have a beautiful collection of Scandinavian style ornaments ready for your tree! I can't wait to use the ornaments I made. Let me know on Instagram or Facebook if you do this DIY!
-Ciera
Disclosure: This post may contain affiliate links that earn me a small commission, at no additional cost to you. I only recommend products I personally use and love, or think my readers will find useful.